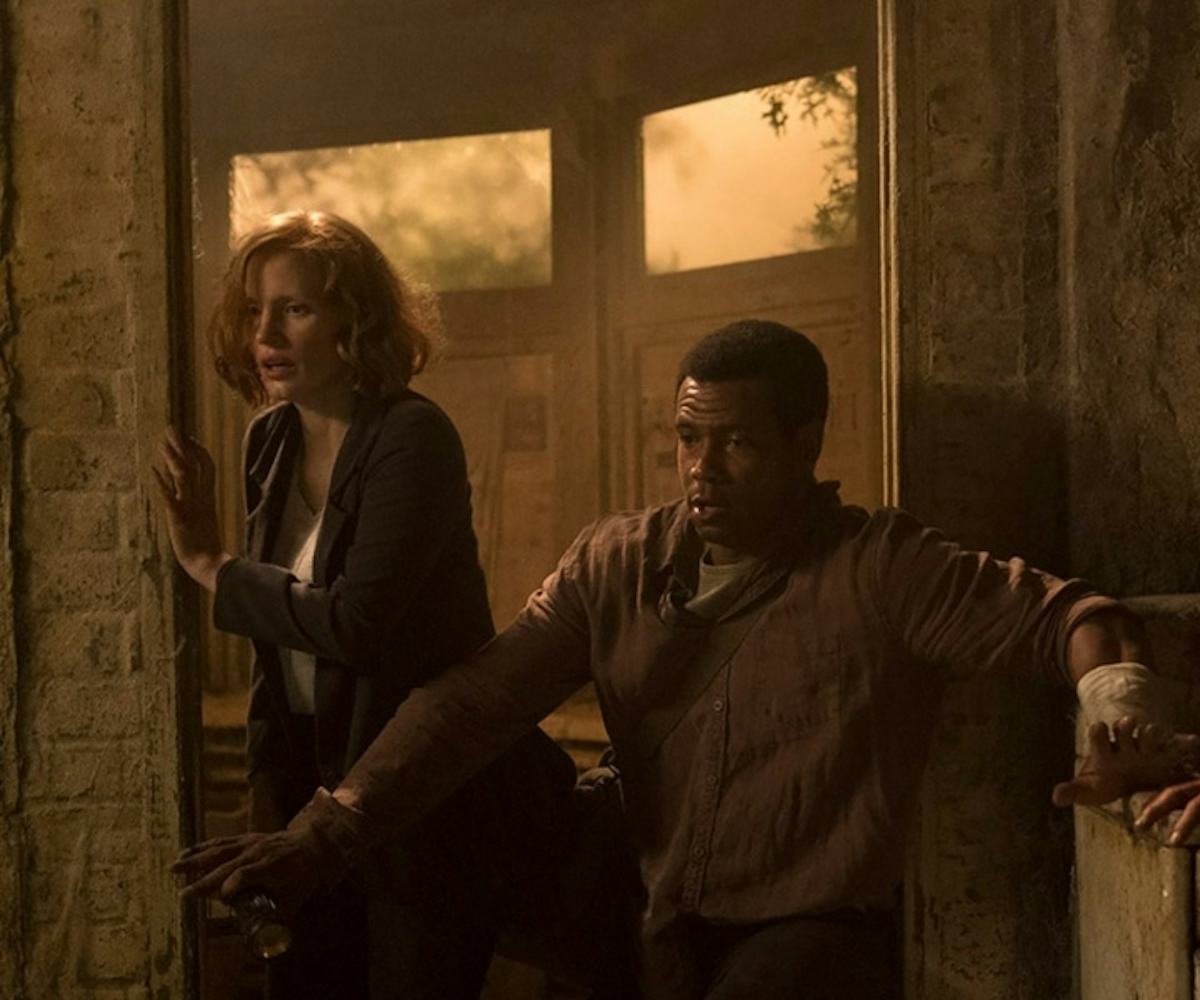 Photo courtesy of Warner Bros. Pictures
'It: Chapter Two' Is Absolutely Filthy
Sorry if the headline here has you worried, because, no, the creators of It: Chapter Two did not go rogue and decide to include the child orgy scene that's in Stephen King's original novel. But Andy Muschietti's follow up to 2017's adaptation is gross in its own, more literal way.
What It: Chapter Two lacks in gore and terror, it makes up for in actual grime and crud. By the time the credits roll, you might not need to keep the lights on in your bedroom at night, but you'll want to scrub all your surfaces and shower in really hot water.
But, back to the film. It's 27 years after the first movie, and everyone in the Losers Club is approaching middle age, and all but one of the have forgotten about their childhoods and the supernatural clown that terrorized them. Mike (Isaiah Mustafa) is the only Loser who remembers everything, because he's remained in their childhood home of Derry, Maine. When a series of brutal murders signal that It, aka Pennywise, has returned from hibernation, Mike—sitting in the confines of his dusty apartment—summons the remaining Losers back home. And as Bill (James McAvoy), Beverly (Jessica Chastain), Ben (Jay Ryan), Richie (Bill Hader), and Eddie (James Ransone) descend upon Derry to uncover their memories and kill It, a bunch of increasingly unsightly and unsanitary encounters ensue.
Over the course of the film's nearly three hours, the most viscerally disturbing moments come in the form of literal dirt, slime, drool, blood baths, dirt graves, several forms of vomit, and dirty water as It tortures the Derry natives. Eddie is submerged into a horrible scenario where he needs to rescue his mom from a monster: He struggles to free her from restraints covered in slimy gunk, and fends off a French kiss from a zombie, who then projectile vomits all over him. Then, Beverly takes a blood bath a la The Shining while being trapped in a bathroom stall. Ben is buried alive, and a spider with a human head drools all over Richie. And I haven't even covered the group's journey into a filthy underground tunnel system. I squirmed in my seat thinking about how they must smell.
And yet, compared to its predecessor, It: Chapter Two is weak on the fear factor scale. Pennywise is joined by a gang of zombies and monsters, but none of them incite much terror. Instead, as the Losers Club confronts their past and their younger selves, the movie puts childhood and adulthood in conversation with each other, leading to an investigation into the nature of long-term trauma, as the Losers confront the sources of shame and anxiety in their lives, and see how their pasts echo in their present, weighing on their lives like so many layers of gunk.
It: Chapter Two ends with the group jumping into a creek to literally wash away the dirt still clinging to their skin. I left the theater wanting to do the same (except in a sanitized shower), but with the knowledge that some things don't wash away so easily.
It: Chapter Two is out in theatres now.