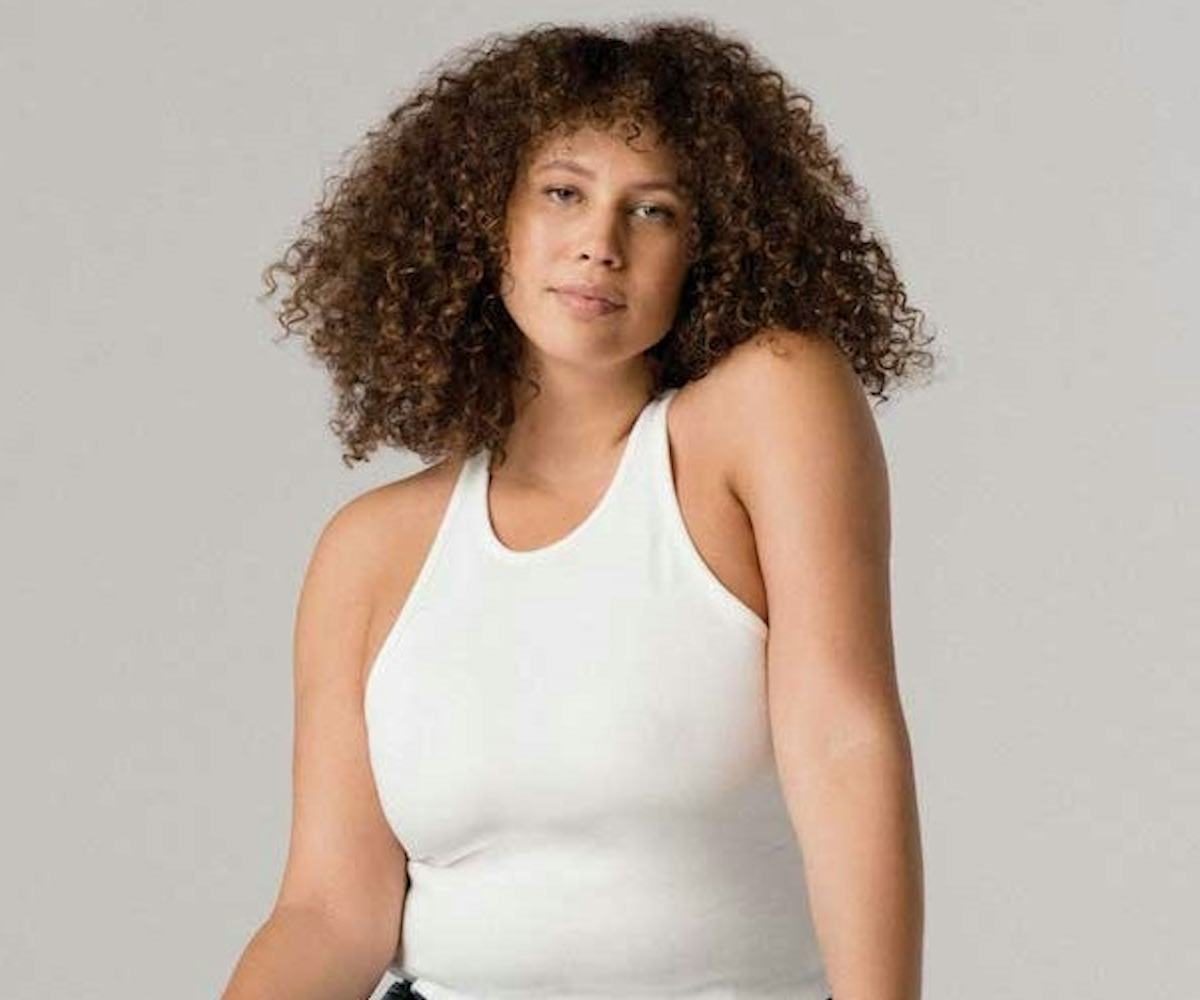 Photo Courtesy of J Brand
J Brand Jeans Just Launched Its Most Inclusive Sizing Yet
The denim range will now go up to 38, starting with its Spring 2020 collection
New year, new sizes. J Brand announced on Sunday the expansion of its size range, offering its signature denim in up to size 38 beginning with the Spring 2020 collection. The label's design team formulated its inclusive sizing from scratch, cutting new patterns and using real, actual women for fittings.
"We focused on different body proportions, increasing rises and back heights to have more coverage, and eliminate the back gap while staying true to our fits," J Brand's Marketing Director Angela Cravens Chander told NYLON. "We casted several women of different sizes and proportions for fittings, conducted office wear tests, and used full-size grading to ensure the fit was perfect. The process in full took three to four months to perfect."
The prices will stay within the usual J Brand range, with styles going from $189 to $278. Keeping the prices in line with the rest of J Brand's collection was an important part of the process, Chander stressed, saying, "This is about body empowerment. Including, not excluding."
While J Brand has wanted to expand sizes for some time, it took time to create jeans that were in line with both customer feedback and the brand. Finally, Chander and the rest of the company thinks they got it right.
"The transition to becoming an entirely inclusive brand cannot happen overnight though," adds Chander. "Thus, we have worked to perfect the fit in order to authentically debut our inclusive sizing. We have decided to slowly roll out new inclusive styles season by season. Our hope is to perfect the fits, to listen intently to customer feedback, and to respond in an appropriate fashion — with the goal of continuing to expand our inclusive offering with each season."
Below, see more photos from J Brand's new extended sizes.