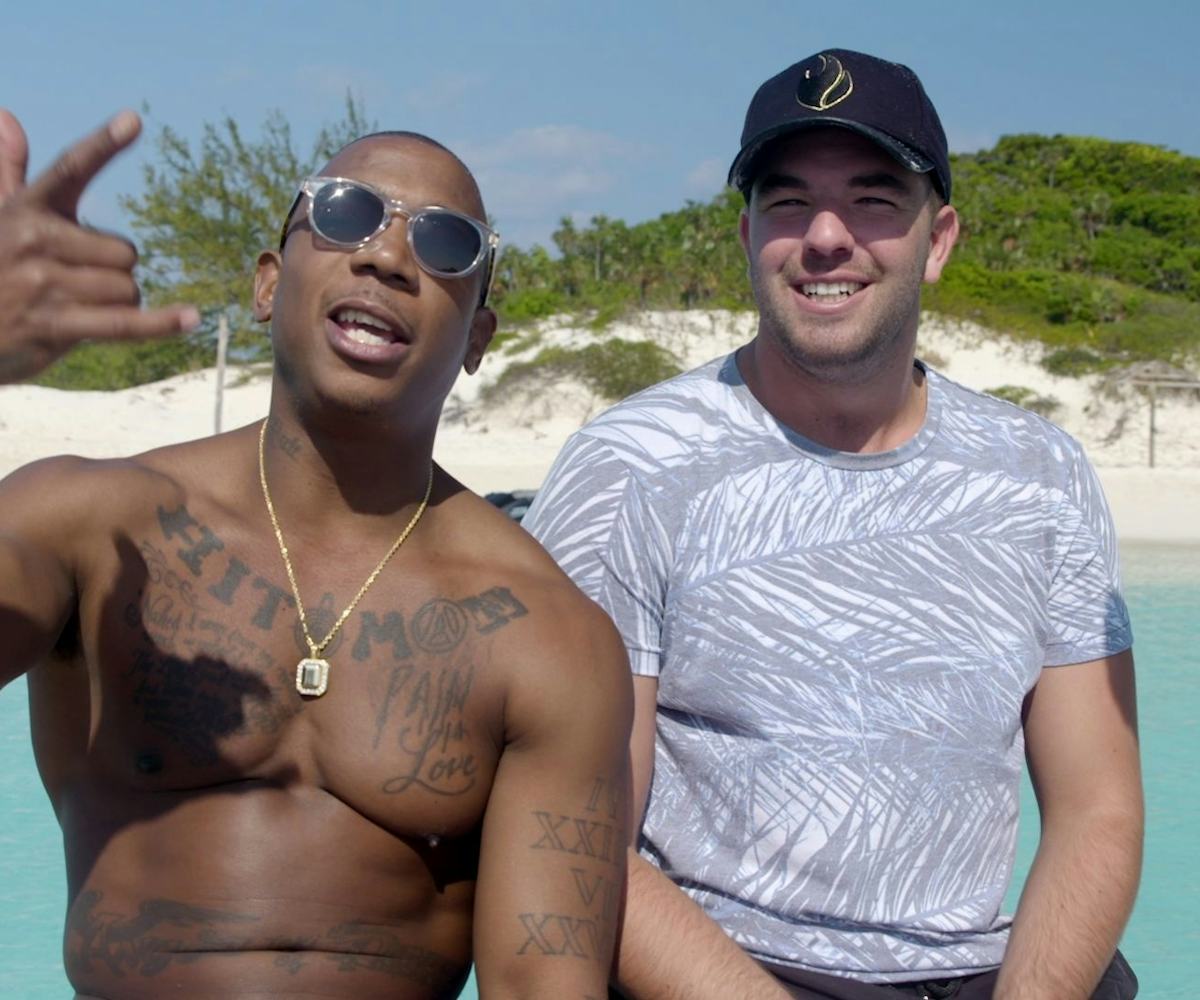 Photo courtesy of Netflix.
Ja Rule Wants To Do Another Festival After Fyre Fiasco
Ja Rule is not giving up on his dream of planning a really dope festival.
The rapper co-founded Fyre Festival with Billy McFarland, and, as you've probably heard by now, it was a shitshow. Branded as a luxury music festival and promoted by models like Kendall Jenner and Bella Hadid, Fyre greeted party-goers who arrived on the island of Great Exuma with wet mattresses, cheese sandwiches, and no running water. McFarland has since been sentenced to six years in prison for two counts of wire fraud against investors and a ticket vendor, and both Netflix and Hulu put out documentaries about the debacle. Through this all, Ja Rule managed to avoid criminal charges, but he is in quite a bit of financial trouble as he's been hit with several lawsuits alongside McFarland. But do you think that's stopping him from wanting to do it again? Nope.
He appeared on the Breakfast Club this morning and revealed that he's not done with the festival game yet. "I wanted to do an amazing fucking festival, and I believe Billy did, too," he said. "It just didn't manifest in that way." But that hasn't stopped other business-minded people from reaching out to help him execute it correctly. He claims that he's been getting calls from some of the biggest festival producers in the world to right his wrong. When asked for confirmation that he would actually do another festival, he exclaimed, "Fuck yeah, and I'm going to kill it!"
May the odds be ever in his favor. You can watch the full interview below.