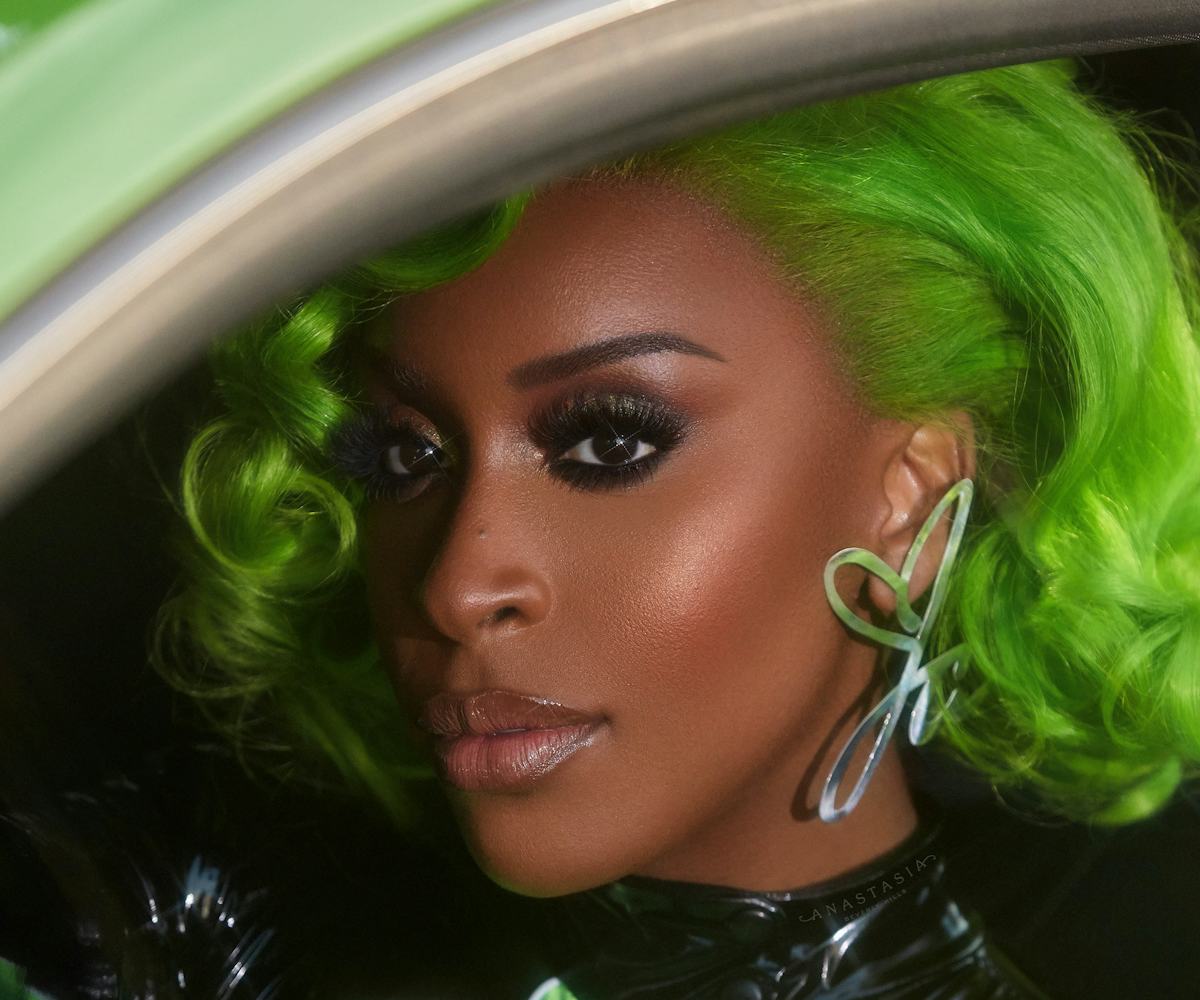 Image courtesy of Anastasia Beverly Hills
The Beauty Industry Desperately Needed Jackie Aina's Palette
But there's still work to be done
When Jackie Aina shared the news that she'd be collaborating with Anastasia Beverly Hills, naturally, the internet went wild. The beauty influencer is beloved for her honest reviews and willingness to call out racism and bigotry in the industry when she sees it, traits that set her apart in a space that's inundated with halfhearted criticism and apolitical individualism. There have been times when Aina's been singular in her stance, backed only by fans who look like her—beauty has yet to become the battleground where activists turn out in droves to rally against unfair treatment and ashy palettes, making Aina a pioneer in her continuous, committed coverage.
It should have been no surprise, then, that her new palette would be created with dark-skinned women in mind. Of course, it would be "chocolate-girl friendly," and cater to a glaring hole in the market. But somehow, this was a problem for some people, those who didn't understand that eye makeup is a space still subject to the same pitfalls as complexion products, and that there is no such thing as colorblind makeup.
Many eyeshadow palettes—ones praised by the fair-skinned eyelids for which they were created—don't work effectively on dark skin, and wind up appearing alternately ultra-dramatic or ashy, while others disappear completely on dark skin, making it nearly impossible to communicate a beauty look effectively. Aina upended this with the release of her palette—a stunning collection of jewel-toned hues complex enough for the skin tones designed to wear them. For dark-skinned women, it can be both an everyday and special occasion palette—thanks to neutral brown shades like Ginger and Credit, and standout shimmers like Dwollahs and Wiggalese. It offers up the opportunity to see oneself in a color story—not as an afterthought where the deepest shade is a muddy dark brown that can't then be used to create a deep, smokey eye.
It's important to acknowledge the space-making that Aina is performing in creating something that works for everyone, but is specifically for women of color. It's an inversion of a closely guarded system that has long expected black and brown women to just figure it out on their own.
Aina's palette is an intentional decentering of the white standard, and that, unsurprisingly, makes some uncomfortable. The preoccupation with the shade name "Wiggalese," is proof of this. Although Aina has explained the shade name—it refers to legal jargon regarding wigs—it became an excuse for consumers to turn their backs on the palette rather than confronting the truth of the matter: White people don't feel fully represented in Aina's narrative, and need an excuse to revoke support from the palette without feeling or appearing to be racist. For some white women, this is the first time they've had to write themselves into a narrative that didn't explicitly cater to them.
Those who complain that there isn't a light enough hue for fair-skin tones to use as a transition shade are completely missing the point—the slight discomfort of needing to reach for another palette because you don't have one to do it all is just a small glimpse into the extra work women of color have had to do when finding makeup that works, yes, but also across their lives in general. This extra work, these little reaches, are things they'll continue to perform, because Aina is just one person doing the work, and the system is still broken.
The palette is currently available for purchase now, and, if you can, buy two.
Anastasia Beverly Hills, Jackie Aina x Anastasia Beverly Hills, $45, available at Sephora.com.
NYLON uses affiliate links and may earn a commission if you purchase something through those links, but every product chosen is selected independently.