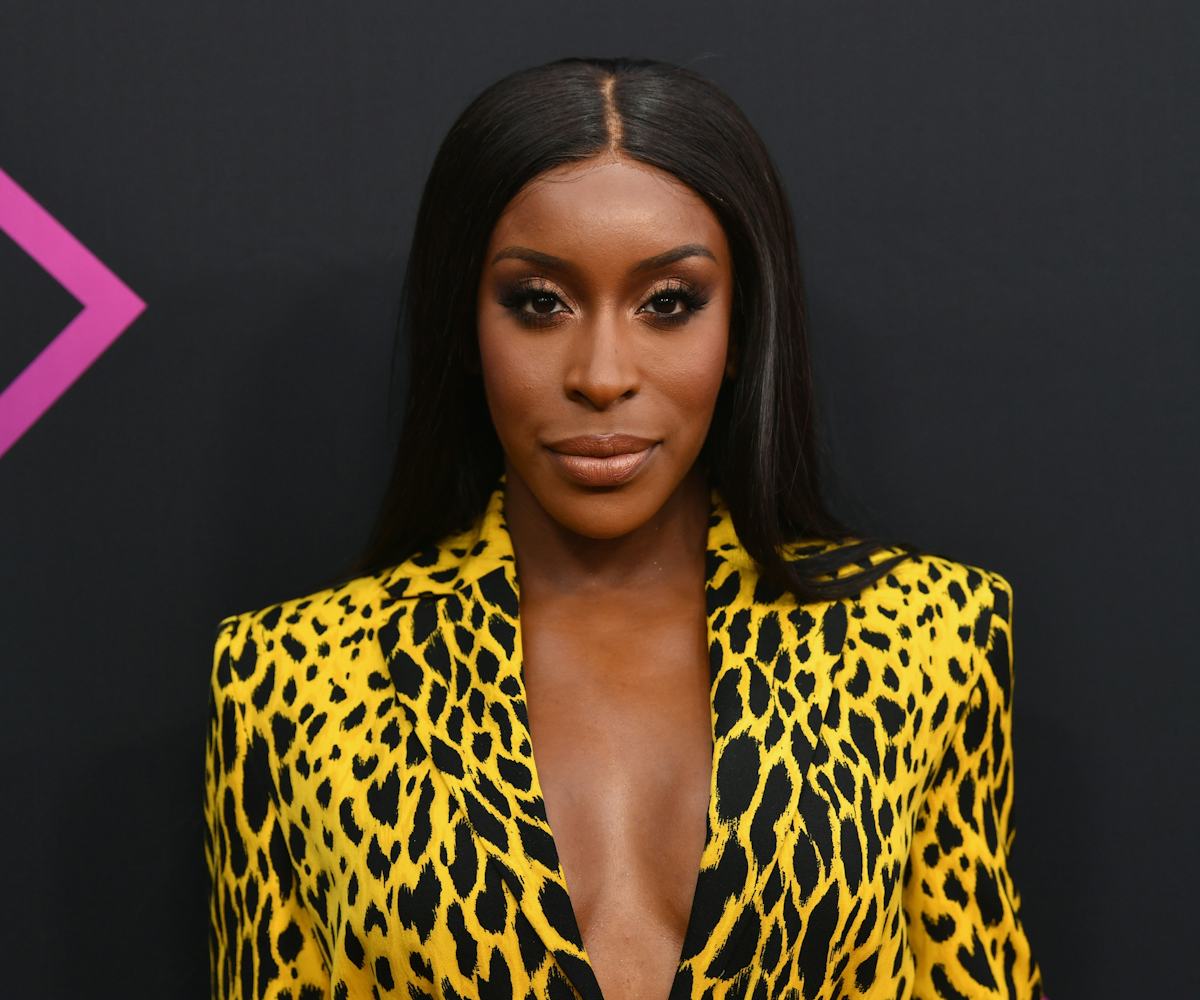 Photo by Emma McIntyre/E! Entertainment/NBCU Photo Bank/NBCUniversal via Getty Images
Jackie Aina's Sunglass Hack Will Change The Way You Do Your Makeup
It only requires one product — and you probably already have it in your makeup bag
There are few makeup mishaps as truly frustrating as ruining a perfectly good look after you've finished an entire routine. Unfortunately, we've all been there, especially when it comes to mixing glasses with makeup. Luckily, inimitable beauty guru Jackie Aina has shared her makeup sunglasses hack with the world — and its one that ensures you won't ruin any part of your beauty routine.
Aina gave her TikTok followers the complete details, noting that when wearing sunglasses or glasses, one can sometimes smudge makeup applied at the bridge of their nose. As anyone who wears them knows, that smudge can be a most unwelcome surprise upon removing your glasses. In order to combat smudging, Aina suggested applying a "teensy bit of translucent powder" to the bridge area of your sunglasses. After applying, blot off the excess powder before wearing.
Sharing the video on Twitter, Aina wrote that she was the "CEO of makeup tips," which is a fair new nickname considering all the gems she's dropped throughout the internet. She went on to confirm that you could also try applying the powder to glasses pads, if your spectacles come without this particular style of bridge.
The tip has led to a flood of praise from Twitter. One user predicted the hack would be trending come Coachella, while others called the MUA a "blessing" and a life saver.
We understand that Aina has already blessed us with this major secret, but we're already eagerly awaiting her next TikTok trick. Until then, we'll be thanking our lucky stars for her continued important work, including the release of a recent palette with Anastasia Beverly Hills.
Get a look at the trick for yourself, below.