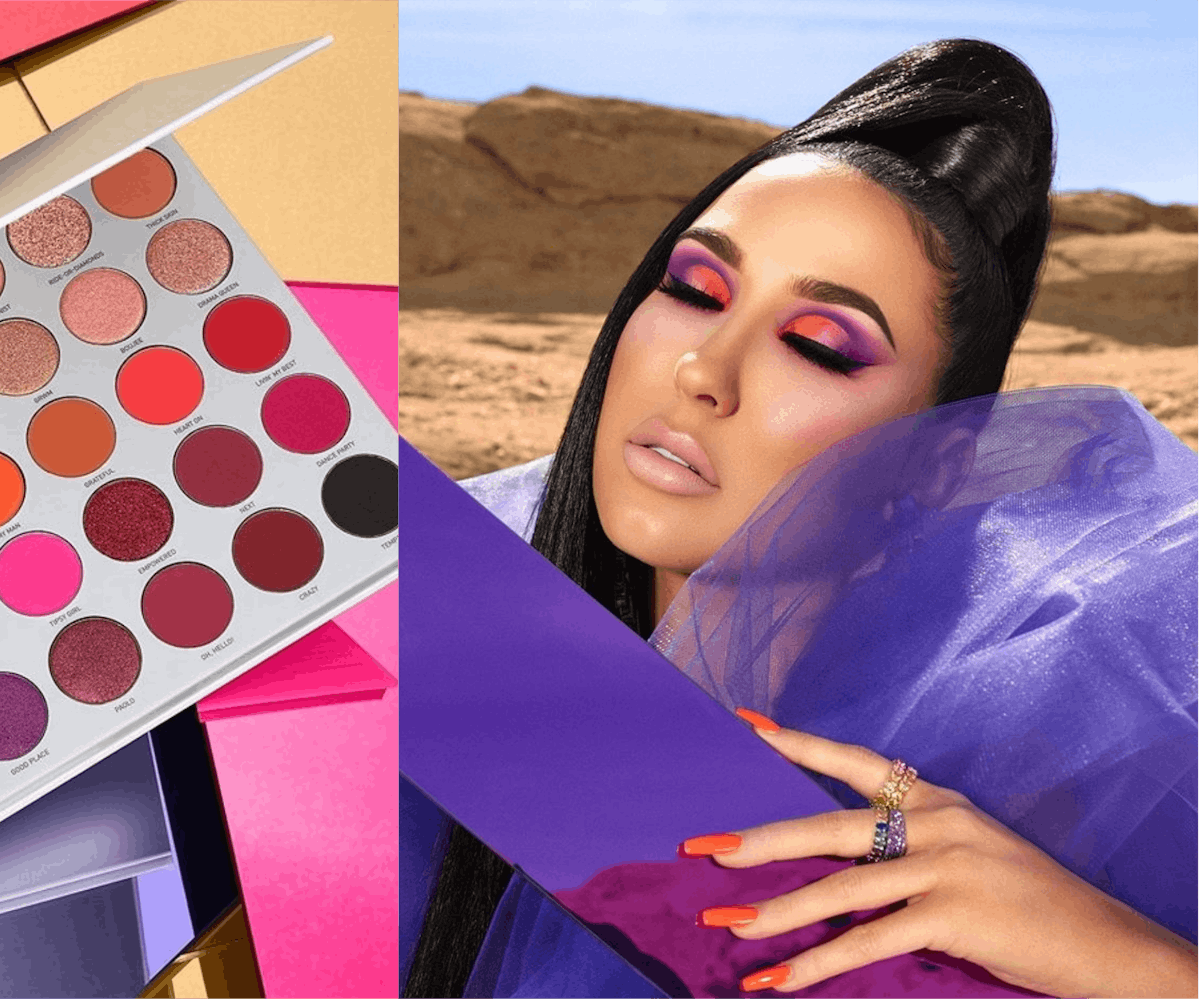 Images courtesy of brand
See The New Morphe x Jaclyn Hill Palette on 19 Different Skin Tones
The palette offers 35 new bright shadows
Just in time to perfect your summer beauty routine, the new and extremely colorful Morphe x Jaclyn Hill palette is here. The pair are no strangers to memorable makeup launches, having previously worked on a palette of shimmer and matte hues that became a must-have for your cosmetics collection when it launched. And now, the beauty brand and famed YouTuber have worked their magic again, releasing Morphe x Jaclyn Hill Vol. II palette ($39), a 35-pan product that includes colored eyeshadow that's perfect for every occasion.
It's been nearly three years since Hill last released her debut Morphe palette, and in that time, a lot of personal — and public —setbacks unfolded, including the release of her debut makeup line, and a period of depression. As Hill explained in an accompanying emailed press release about the palette, Vol. II is dedicated to those that have stuck by her. "The past few years have been absolutely insane... so many highs, so many lows, amazing memories, and tons of drama. Through all of it, my subscribers always had my back," she said. "Thank you for loving and supporting me no matter what. This palette is to embracing the past, owning the present and dominating the future. Together. I hope these shades make you feel strong, powerful, and loved—the way you make me feel every day."
Released on Feb. 14, the palette has quickly seen its share of swatching on Instagram. Many appear to be drawn to the reds and pinks, creating looks that mirror a literal sunset. Others have dipped into the glitter, which was created to be applied with your finger to avoid fallout. And for those that want to go truly bold, the product also includes a bright shade of yellow and a neon pink.
The palette, currently available through Morphe both online and in-store, certainly presents a myriad of possible looks to try. And in the case that you need some inspiration, check out examples of the palette being used on over a dozen different skin tones, below.