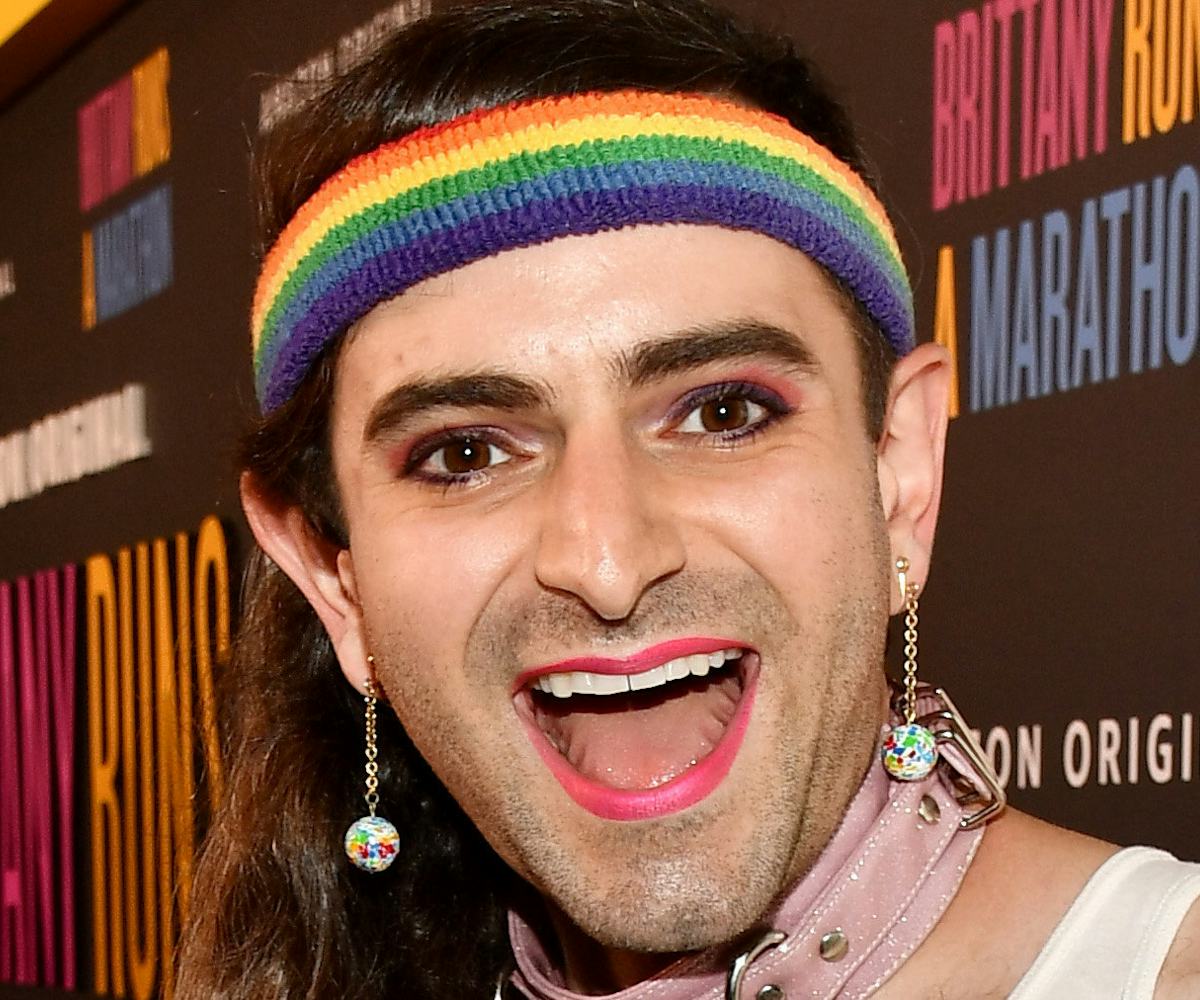 Image via Michael Buckner/Variety/Shutterstock
Jacob Tobia Absolutely Nailed The Monochrome Makeup Trend
If there's anyone who knows how to turn a look, it's Jacob Tobia. The author and LGBTQ rights activist stunned at last night's Brittany Runs a Marathon premiere, pairing a hot-pink eye and dark liner with matching vibrant pink lips. We're used to brilliant lipstick from Tobia—it's kind of their thing—but the pop of color on the eye is an unexpected yet welcome switch-up.
To complete the look, Tobia wore their signature hairstyle with a rainbow sweatband, a pastel-pink puppy collar, and a pseudo-workout outfit that feels very on-brand (and on-theme!). They took to their Instagram story to offer a closer look at the ensemble, including their "Team Player" shirt which is, in a word, iconic.
Tobia stepped out to the premiere mere days after announcing they'd pitched their best-selling book Sissy: A Coming of Gender Story to a TV network on Instagram, where they opened up about the anxiety of putting their life story on full display and the lack of trans representation in TV and film. It appears that big things are coming for Tobia, and we hope that includes more red carpets, too.