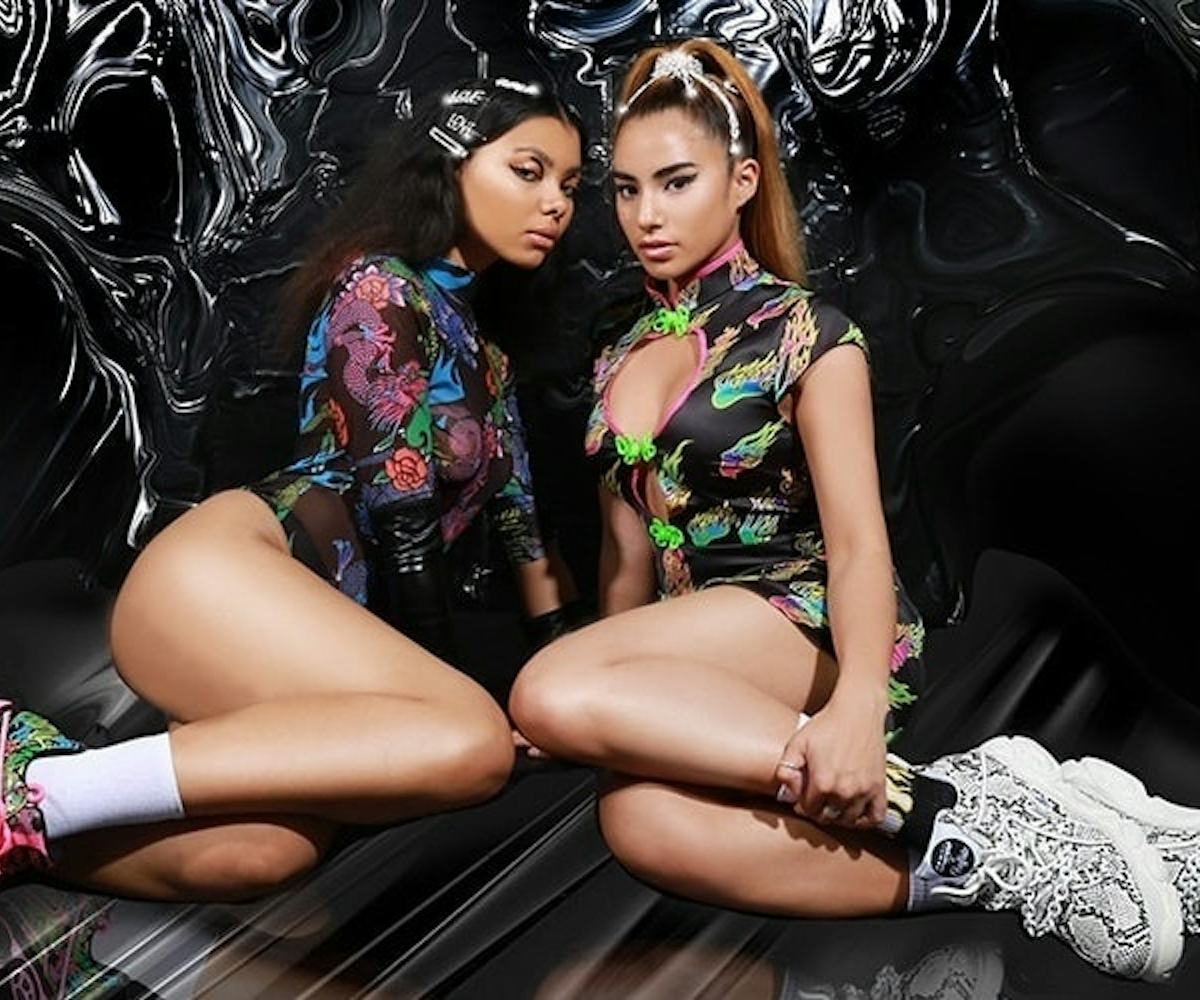 Photo by Melanie Lehmann, courtesy of Jaded London
The Spice Girls' Favorite Shoe Brand Just Dropped The Best Ugly Dad Sneakers
This is a huge moment for us
Buffalo London, the footwear brand most famous for lacing up the Spice Girls in their heyday, has teamed up with Jaded London to launch what look like the best chunky dad sneakers I've ever seen. This is a big day for the ugly dad shoe trend.
The collection features four styles which the brands say were "inspired by global street style from East London to L.A. and Asia." They take full advantage of Jaded London's extensive print archive and touch on Buffalo's history with the Spice Girls. In other words, those super-high platform shoes made for the Spice Girls now have a more comfortable, albeit closer-to-the-ground update.
And the shoes themselves are to die for. Of course, we're obsessed with just how chunky they are, but let's dig into the details. A white-and-gray snakeskin sneaker features a white chain across the laces (!!!), a black shoe boasts glitter, another is covered in a print that reminds me of Ed Hardy in the best way, and a neon green one offers dueling leopard and snakeskin prints.
Below, Jaded London and Buffalo gave us the exclusive first look at the collection, creative directed by sister duo Fon and Fa. The four styles are available on Jaded London's website for $130 per pair and will drop on ASOS soon.