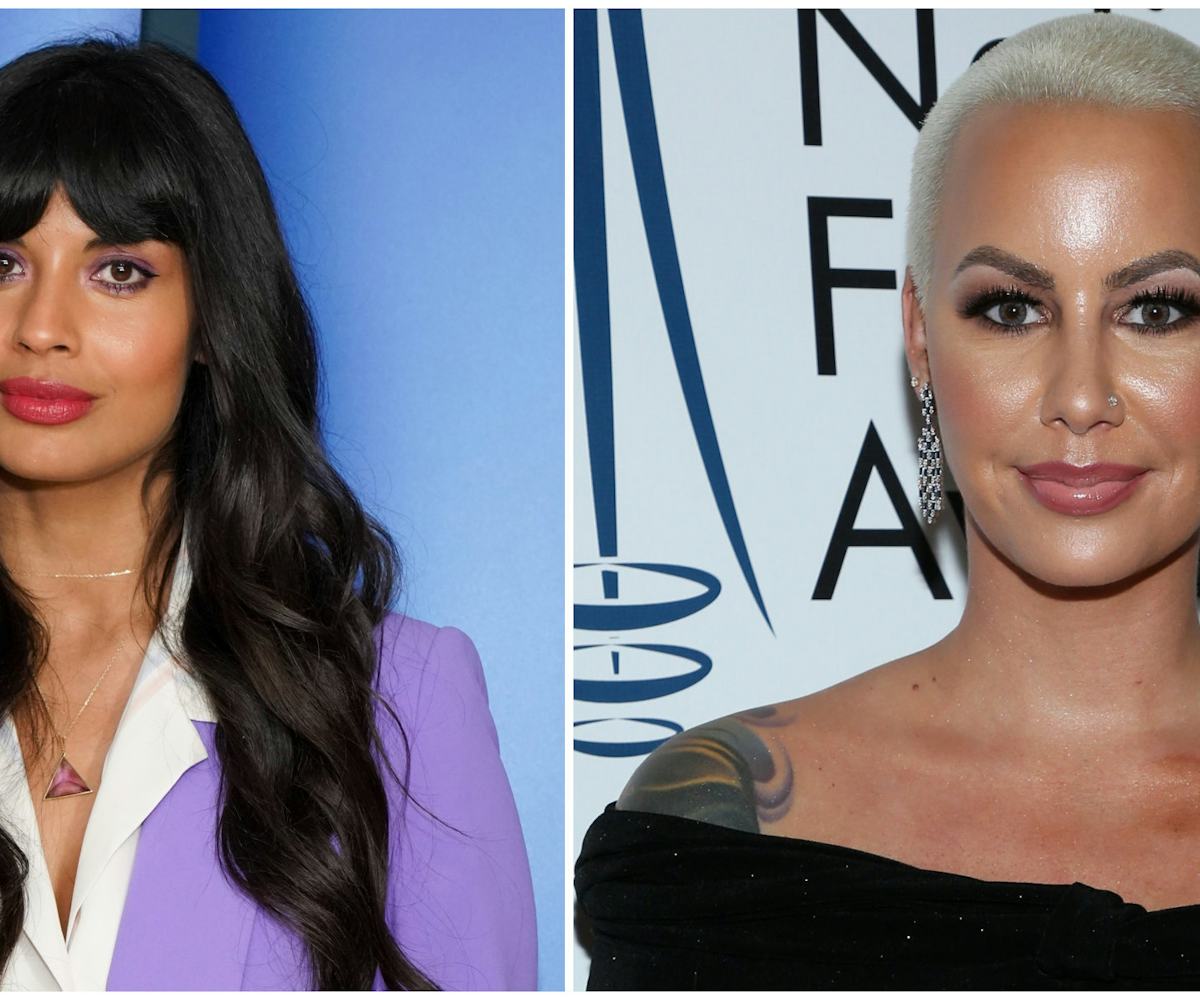 Photos by Rachel Luna/Getty Images, Phillip Faraone/Getty Images
Jameela Jamil Calls Out Flat Tummy And Amber Rose For Promoting Pregnancy Tea
"Are we... fucking... KIDDING?"
Anti-"detox" teacrusader and The Good Place actress Jameela Jamil just brought our attention to the fact that Flat Tummy Co has a product made for pregnant women. And, Amber Rose is promoting it.
On Twitter, Jamil posted a screenshot of a sponsored post from Rose's Instagram feed, which shows her and her pregnant belly posing with Flat Tummy's Organic Pregnancy Tea.
Jamil wrote, "PREGNANCY PRODUCTS FOR... PREGNANT WOMEN?" She continued, "Is this FDA approved? Are we... fucking... KIDDING?" She then tagged the FDA's Twitter account to get its attention. On its website, Flat Tummy Co says that its Organic Pregnancy Tea is formulated to help with nausea, bloating, and digestion, but does note in the fine print that its claims haven't been approved by the FDA. So, that answers that question.
Though this tea, fortunately, doesn't promise any weight loss for pregnant women, it's still not a good look that a company with this name is making products for pregnant women. We just hope that by "help with digestion," the brand doesn't mean appetite-suppression.