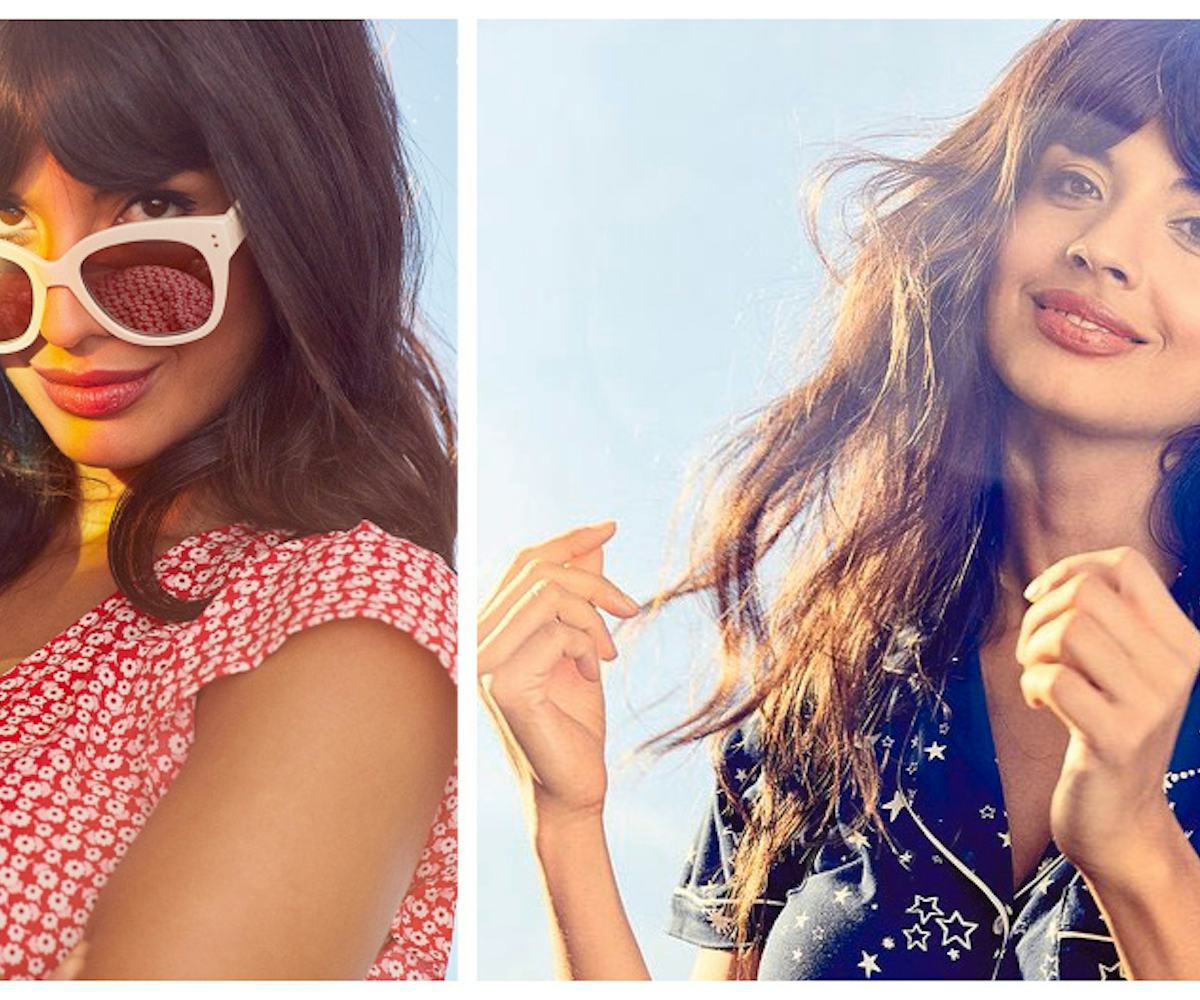 Photos courtesy of Aerie by Ali Mitton
Jameela Jamil Joins Unretouched Fashion Campaign To "Wake Everyone Up"
Alongside Busy Philipps, Samira Wiley, and Aly Raisman
Today, Aerie announced its new #AerieReal Role Models for its Spring 2019 campaign, and our December-January cover star Jameela Jamil is one of them. We're not surprised that she would be involved in a campaign which is just as passionate about the social impacts of retouching as she is.
The campaign, which was released today, also stars author and actress Busy Philipps, Orange is the New Black actress Samira Wiley, gold medal para snowboarder Brenna Huckaby, and blind YouTuber Molly Burke. These stars join the existing group of #AerieReal Role Models: author and activist Cleo Wade, gold medal gymnast and sexual abuse survivor Aly Raisman, and body positive activist Iskra Lawrence.
In a press release on the news, Jamil said that she joined the campaign "to wake everyone up the way I had to be woken up." She notes that Aerie's brand messaging is reflective of her own fight to make sure that women are not held to unrealistic standards, and to stop the anxiety that comes along with it.
"I just want to stop people from feeling the way that I once felt by being beaten up by imagery and messaging that wasn't real and wasn't demonstrative of what the real world is," she says. "I am here to make change and be surrounded by people and brands who are willing to take risks and push boundaries."
Aerie's Spring 2019 collection is now available on the brand's website.