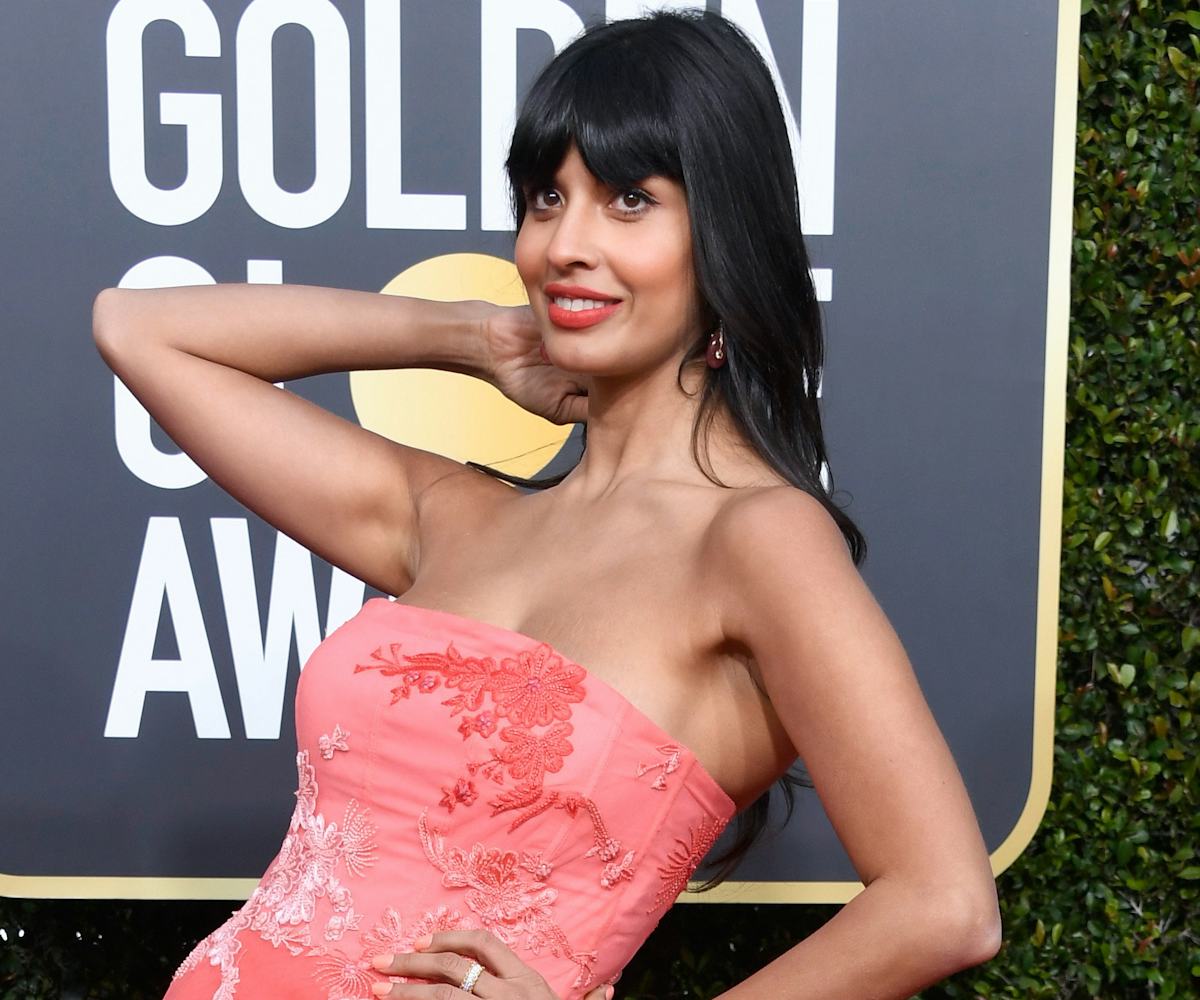 Photo by Frazer Harrison/Getty Images
Jameela Jamil Was Misidentified As Her 'The Good Place' Character's Sister
Tahani would NOT be happy about this "savage insult" during the Golden Globes
A fan of The Good Place must have been working behind the scenes at E! News during the channel's Golden Globes coverage—and took the chance to make a joke to reference the show. During its red carpet coverage, The Good Place actress (and our December/January cover star) Jameela Jamil was "misidentified" as a character from the show, but not the one she plays.
As a few eagle-eyed fans watching the broadcast pointed out, while walking down the red carpet, Jamil was identified on the screen as Kamilah Al-Jamil—her character Tahani's sister. And if you've watched the show for even one episode, you'll know that Tahani is not a fan of living under her sister's shadow.
Netflix even approved of the joke, and tweeted that whoever was in charge should be given "one billion dollars" for the "savage insult."
While the prank was iconic, we're personally just glad that Tahani is not a real person, and therefore didn't see the "typo." We have a feeling she'd be a little less than pleased.