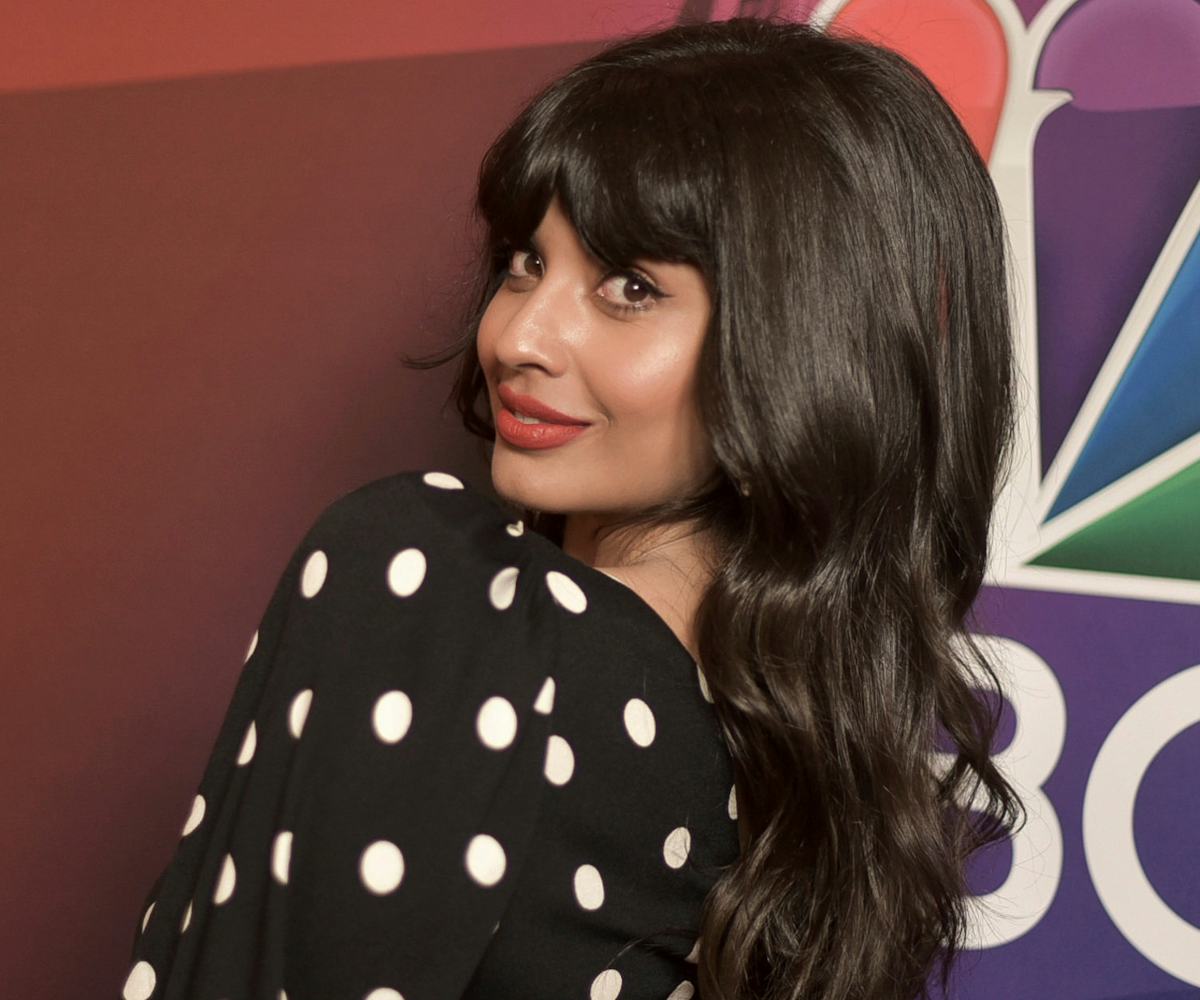 Photo via Richard Shotwell/Invision/AP/Shutterstock
Jameela Jamil Rocked An Outfit You Can Actually Afford On The Red Carpet
Queen of sneakers on the red carpet
Jameela Jamil rocked sneakers with a perfect end-of-summer dress at the Television Critics Association Summer Press Tour on Thursday. Refreshingly, it's actually relatively affordable compared to the high-fashion and couture looks typically worn to red carpet events.
Jamil wore a one-sleeved Reformation dress with Michael Kors sneakers, striking the perfect balance between casual and elegant. She rocked the hell out of the slit in her dress, casually showing off her comfy shoes in the process.
Leave it to Jamil to wear sneakers on the red carpet. The Good Place actress is well known for speaking out about women's rights and unrealisticbody standardsplacedon women, and doesn't strike me as the type to wear heels on the red carpet if she doesn't actually want to.
Earlier this week, she showed up to the premiere of Blinded By the Light in another pair of sneakers, this time from Adidas.
Thanks to Jamil for helping usher in the fashion trend of sneakers at fancy events, which I personally have been dying to see start happening more often. We've come a long way since Kristen Stewart upset red carpet rules with her Vans.