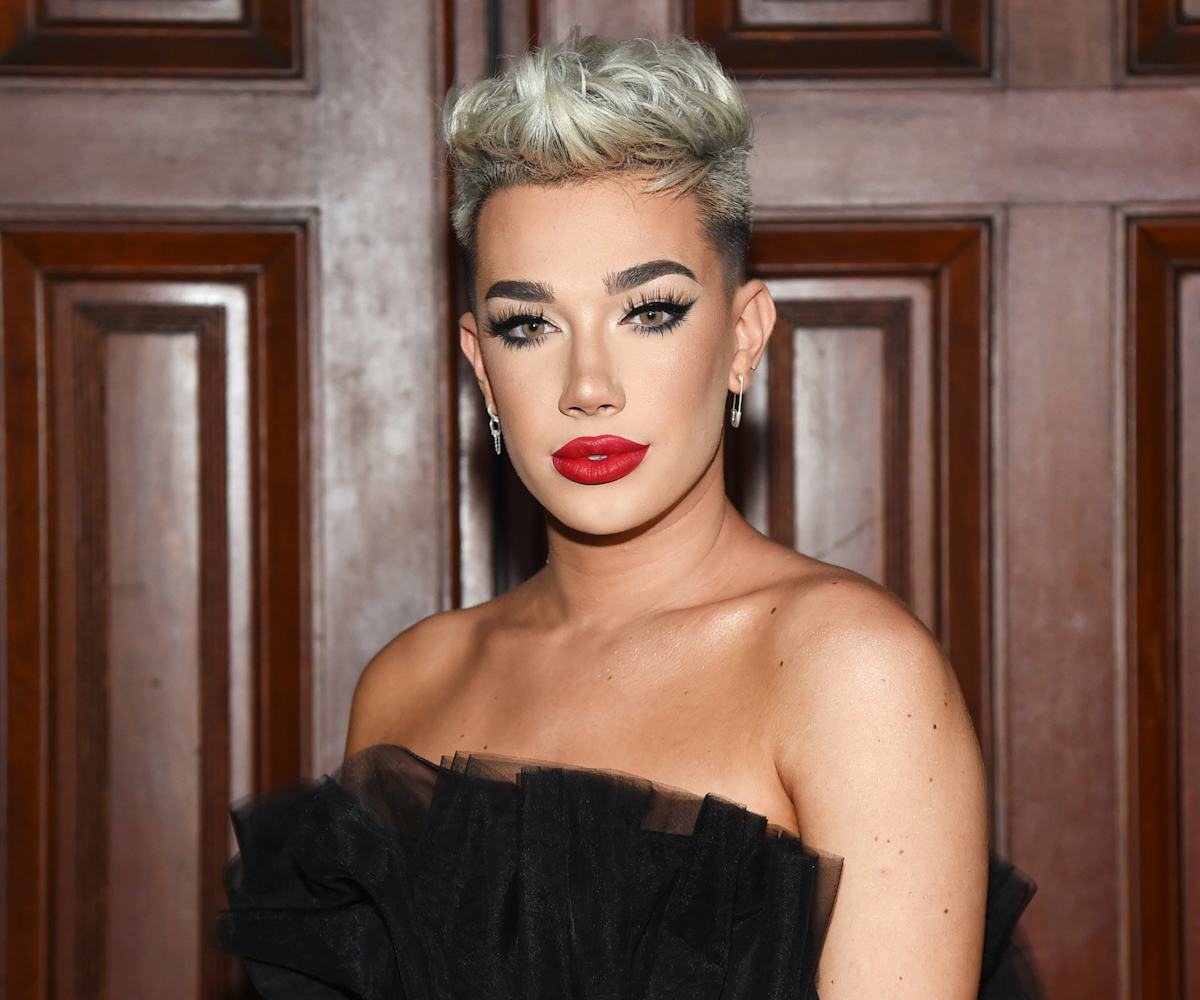 Photo by Jamie McCarthy/Getty Images for Marc Jacobs
James Charles Wants To Focus On Fans, Positivity, And His Beauty Brand in 2020
The mega-influencer is finally making his VidCon debut
The last calendar year was a big one for James Charles — from an iconic influencer feud to a Met Gala debut, and topping lists for Google, YouTube, and TikTok as one of the most searched and watched creators, respectively. And while he doesn't plan to slow down in 2020, he's focusing on different things, starting with more face time with and for fans. On top of his upcoming beauty competition series debuting on YouTube Originals later this year, James Charles has been confirmed as a VidCon featured creator for this summer's event, the world's largest convention celebrating online video and digital creators.
Having made several appearances at BeautyCon, Charles' decision to show face at the non-beauty specific event is telling about his broad and growing reach in the digital influencer space. The convention, which last year saw over 75,000 attendees, will be Charles' largest appearance since cancelling his Sisters Tour in 2019 during the Tati Westbrook fallout. While pricing for the Sisters Tour resulted in backlash for being too high (with a VIP package initially going for $500), community tickets for VidCon (that include entry for the meet-and-greet lottery) start at a more accessible $100.
"VidCon's something I wanted to do for quite a long time, but it never worked out in terms of travel or other things going on," Charles told WWD. "This is a year I'm focusing on positivity, new projects and connecting with my fans and getting to see them at every opportunity possible."
In the same interview, Charles also revealed that he is currently in the "planning stages" of the beauty line he alluded to in November 2019; one with the focus on delivering something completely new to the already crowded beauty influencer product space.
"Let's be real: it's very saturated right now and the last thing I want to do is slap my name on a highlighter or liquid lipstick and call it a day," he shared with WWD. "I've talked for a while about not wanting to do a beauty line, but after releasing my [Morphe] palette, I changed my mind because I fell in love with the product development process. My biggest focus in creating my line is innovation and creating products that the beauty market hasn't seen yet."