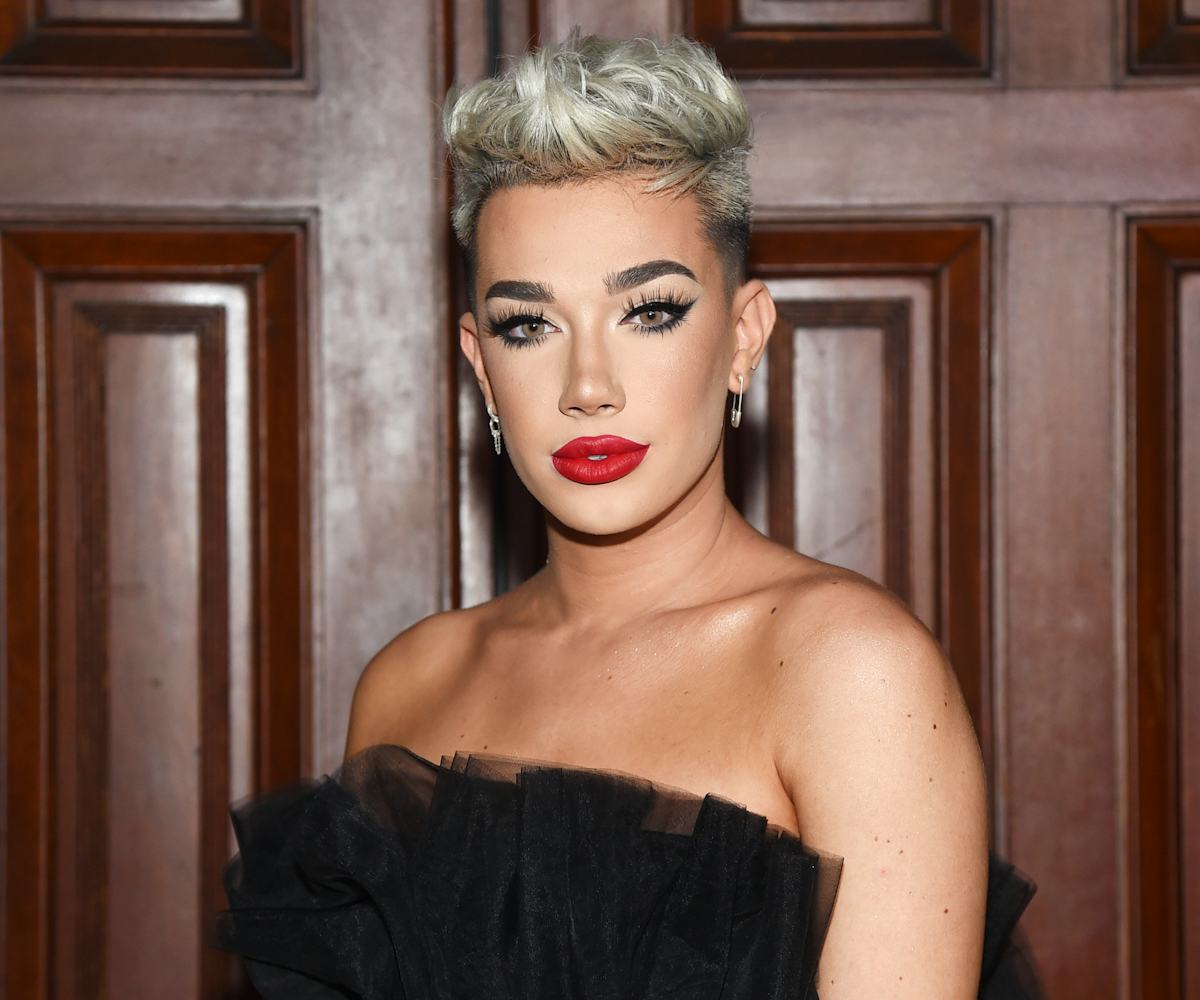 Photo by Jamie McCarthy/Getty Images for Marc Jacobs
James Charles Is Making Music Now
After securing invitations to exclusive events like the Met Gala and signing a deal for his own beauty competition show (slated to debut in spring 2020), YouTube star James Charles is ready for his next challenge: music. If you follow Charles on the streaming platform, you're no stranger to hearing the influencer break out into song in a video here and there, but the 20-year-old took to social media to announce that he is working on his own, completely original music.
"JUST FINISHED MY FIRST SONGWRITING SESSION AND LET ME TELL YOU… A BOP IS IN THE WORKS," he shared on Twitter on March 13. The post now has over 26k likes, but the reactions fans — and non-fans — shared in the comments were nothing if not mixed. Some left words of encouragement and excitement, with one fan tweeting, "I can't wait to hear it king." Others weren't so kind, anticipating it to be a "flop instead of a bop." Another user chimed in saying, "2020 is getting worse day by day…"
Despite the feedback, Charles certainly seems excited to share what he's working on. And given just how much the influencer has incorporated singing into his content across all platforms, from YouTube to TikTok, Charles wading into the music space doesn't come as much of a surprise. In the past, Charles has dedicated a video to singing his hate comments, done sing-offs with friends, performed with the six-piece singing group Cimorelli, and has frequently covered some of today's biggest pop stars, from Ariana Grande to Demi Lovato.
While there's no telling what Charles' "bop" will sound like, check out some of his singing videos, below.