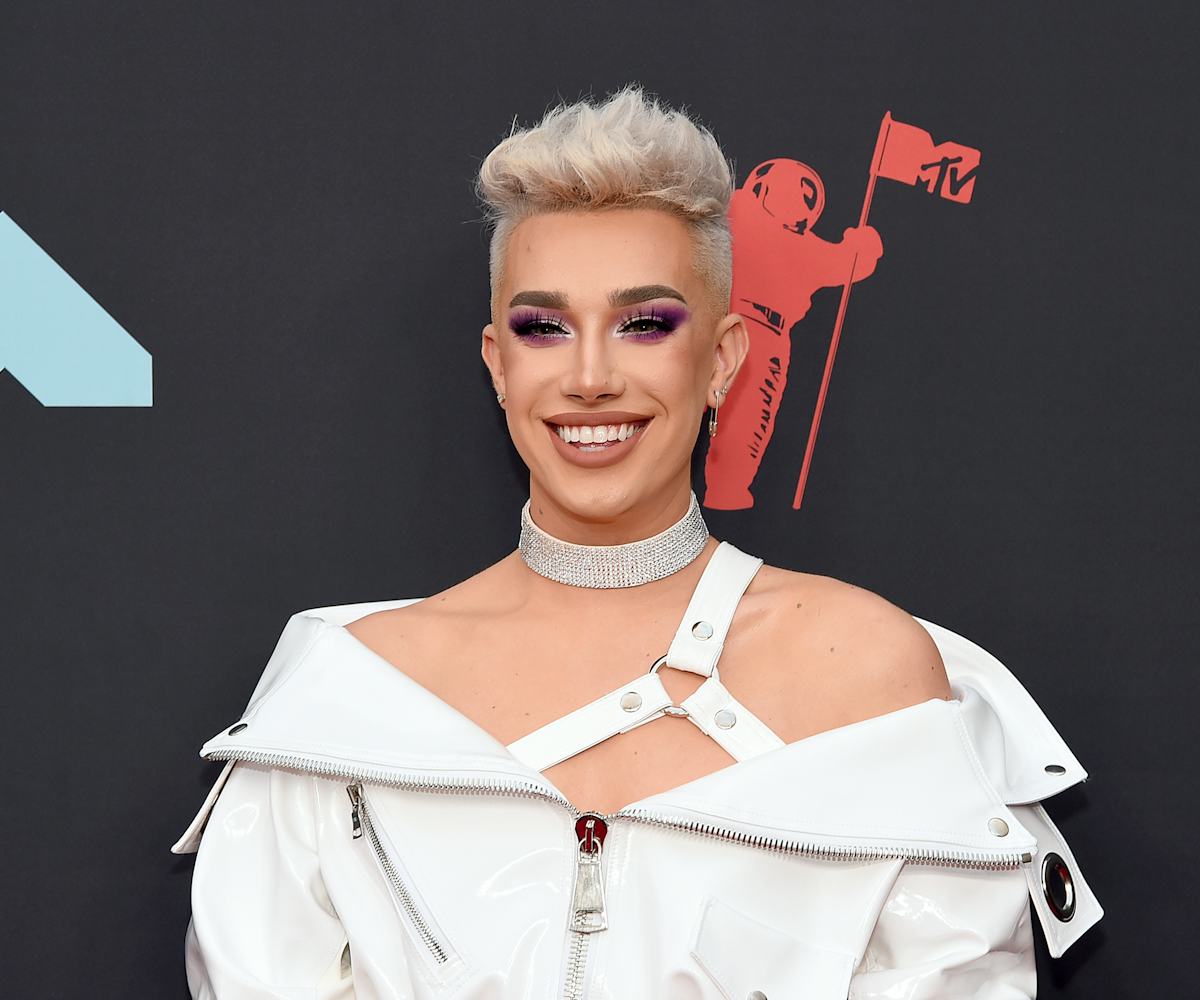 Photo by Jamie McCarthy/Getty Images for MTV
It's Official: James Charles Dominated YouTube In 2019
YouTube's 2019 Rewind is here with all of the stats
James Charles has been surrounded by buzz ever since the beauty YouTuber was appointed CoverGirl's first male ambassador back in 2016, but it feels safe to say the beauty vlogger truly outdid himself this year. And more than safe, it's confirmed. According to reports released today as part of YouTube's 11th annual Rewind — a data-driven look back at what creators, videos, and trends dominated over the last year — the 20-year-old swept in multiple categories, solidifying himself as one of the most talked about and viewed beauty creators on the platform.
Amongst his rankings, Charles' now-infamous "No More Lies" video landed him the number one top trending video spot for the U.S. across all genres, as well as the number seven most liked creator video globally. The video was a result of a couple weeks of extremely chaotic back-and-forth between Charles and OG beauty YouTuber Tati Westbrook, which gained widespread attention in May. And while YouTube shared that its top trending video list was determined not just by views but by a combination of engagement factors, like velocity of growth and longstanding traction, "No More Lies" has garnered over 48 million views. Impressive, considering that it's 41 minutes long.
Charles also claimed the number one spot for most liked beauty video globally with "Makeup Tutorial en Español" where he, as the name suggests, completed a makeup tutorial speaking only in Spanish. With 1.6 million likes, it charted ahead of Shane Dawson's "The Beautiful World of Jeffree Star" (1.4M likes) and Kylie Jenner's "Kylie Jenner: A Day in the Life" (1.3M likes).
For the full picture of who and what defined and over-performed on YouTube this year — from beauty and fashion to gaming, music, food, and more — check out the full Rewind 2019 recap, below.