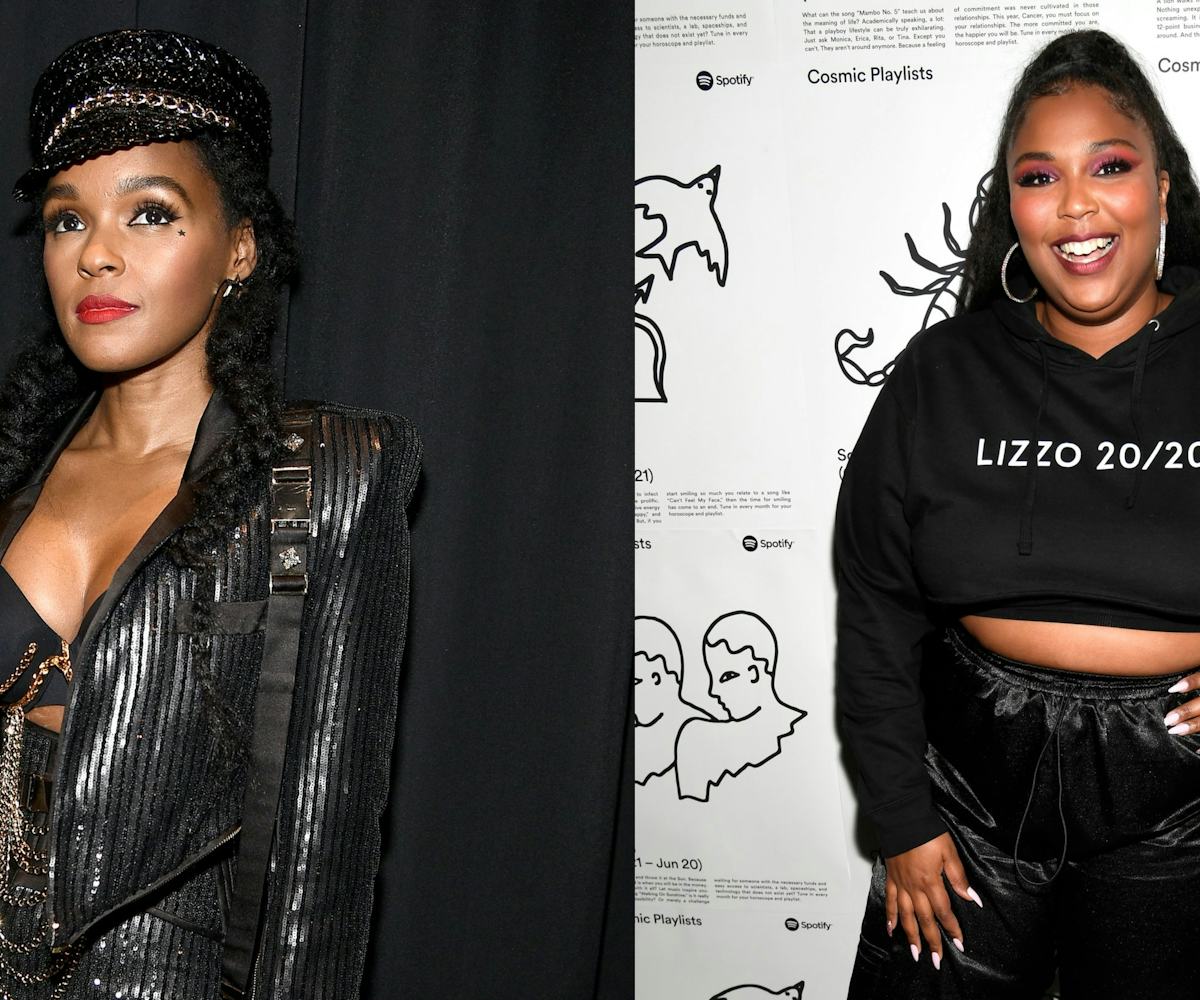 Photo by Theo Wargo / Frazer Harrison / Getty Images.
Janelle Monáe Tells Lizzo That She Was "Terrified" About Coming Out
Lizzo is having one incredible year. The rollout leading up to her highly anticipated Cuz I Love You album has brought us amazing music videos and a collaboration with Missy Elliott. Now she had the absolute privilege of interviewing Janelle Monáe for them.'s debut cover story.
Their rich conversation gave Monáe space to reflect on the year since she officially came out as queer in her Rolling Stone cover story. It was a huge moment for an artist with such a big platform, and it provided a lot of context for her Grammy-nominated album, Dirty Computer. Her fans ate it up. To use the words of Lizzo, "People were lit to know that you were queer as fuck."
I'm sure this put Monáe at ease because this is how she felt: "I was terrified," she admitted. Her fears about the implications ranged from not being able to show her face at family barbecues to fans thinking that her revelation was just a stunt to drum up publicity. "I had anxiety," she said. Obviously, it turned out great. The past year has seen Monáe get Grammy nods and the honor of presenting Janet Jackson at her Rock and Roll Hall of Fame induction. This weekend she's one of headlining artists at Coachella.
Looking back on her jitters, Monáe said, "I'm thankful that I didn't allow that fear to get in the way of my freedom." Ashe.