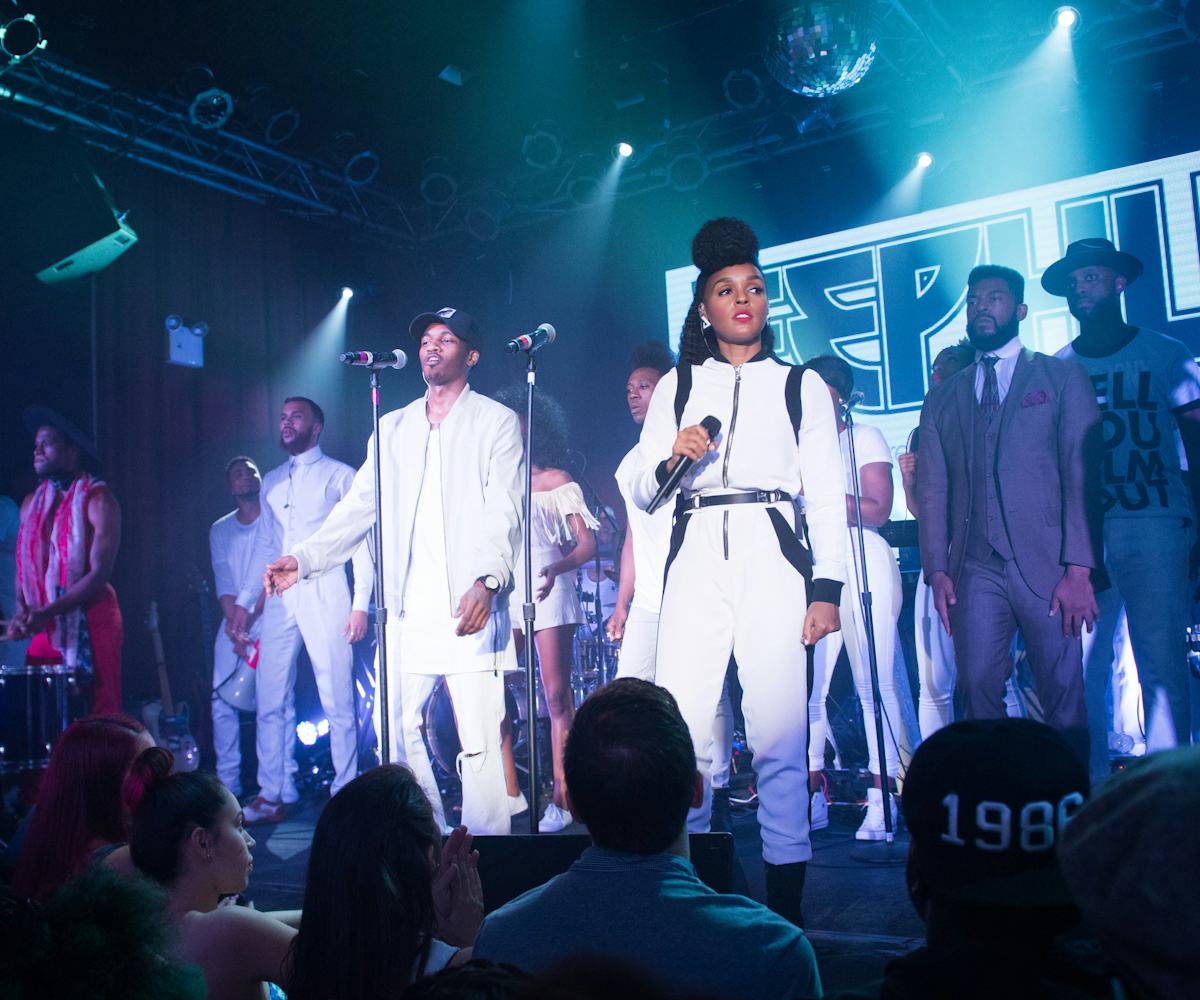 Photo by Noam Galai / Stringer / Getty Images.
Janelle Monáe's Wondaland Is Reinventing The Controversial 'Lady And The Tramp' Song
The Lion King isn't the only animal-centric Disney classic getting a live-action update this year: Lady and the Tramp is coming this fall with a star-studded cast that includes Janelle Monáe. But Monáe's IMDb credits won't stop at actress for the film: According to Variety, she will be contributing two original songs to the soundtrack. What's more, her Wondaland Arts Society crew will also be "reinventing" one notorious song from the 1955 film.
There's no other way to put this: "The Siamese Cat Song"—whose lyrics include lines like, "We are Siamese if you please/ We are Siamese if you don't please"—was a racist depiction of Asian culture. Now, Nate "Rocket" Wonder and Roman GianArthur, two of the artists under the Wondaland imprint, are going to bring the track into the new age, a time where ethnic tropes and harmful stereotypes have no place in feature films.
Monáe is following in the footsteps of musical creatives like Pharrell and Tyler, The Creator who lent their genius to family-friendly blockbusters, with Despicable Me and The Grinch respectively. I can't think of a better team for this project; Wondaland and Monáe are known for experimenting with different sounds and flipping off the boundaries of genre and societal norms. The only thing I'm more excited to see from this remake is the cinematic reunion of Monáe and her long-rumored bae, Tessa Thompson.