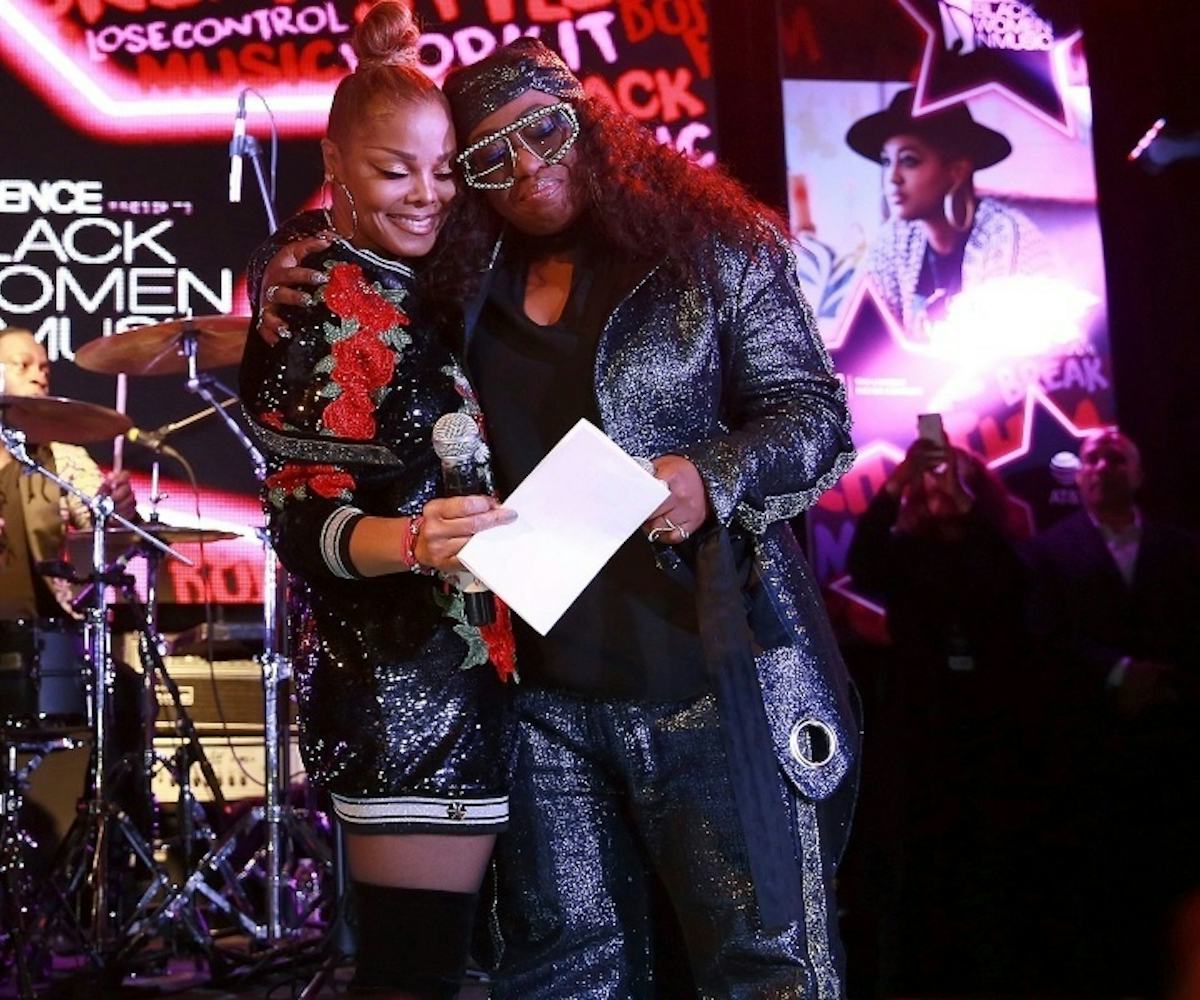 Photo by Donald Traill/Invision/AP/Shutterstock.
What's The Story Behind Janet Jackson's Nickname For Missy Elliott?
Who knew they were so close
Janet Jackson couldn't make it to last night's MTV Video Music Awards to celebrate Missy Elliott receiving the Video Vanguard Award, which is named after Jackson's late brother. However, she sent a heartfelt video to her collaborator and friend instead.
A small portion of the video was played during the VMAs, but Missy just uploaded a longer clip of Jackson singing her praises, and it reveals just how close the two of them are. Jackson gushed about how Missy's "soul is so true and so real." She says that her spirit and energy are "beyond," and that's what has contributed to Virginia native's huge success over the past several decades. "You know how much I love you," she said. But the real kicker came right at the beginning when Jackson used a mysterious nickname for Missy when she stated, "Hey Jack!"
In her caption, Missy said that Jackson nicknamed her Jack, but didn't offer further details save for a couple tears of laughter emojis. She also called Jackson a "dear friend" and said that the legend is always there for her when she calls. The two women have collaborated before, most notably on Jackson's "Son of a Gun" where she and Missy set her ex-boyfriend up, American Horror Story: Hotel-style. But clearly, the two of them have built a bond that surpasses music. Jackson also presented Missy with an Essence honor last year.
Still: I'm dying to know what the story behind "Jack" is. Janet, Missy, anyone—let me know!