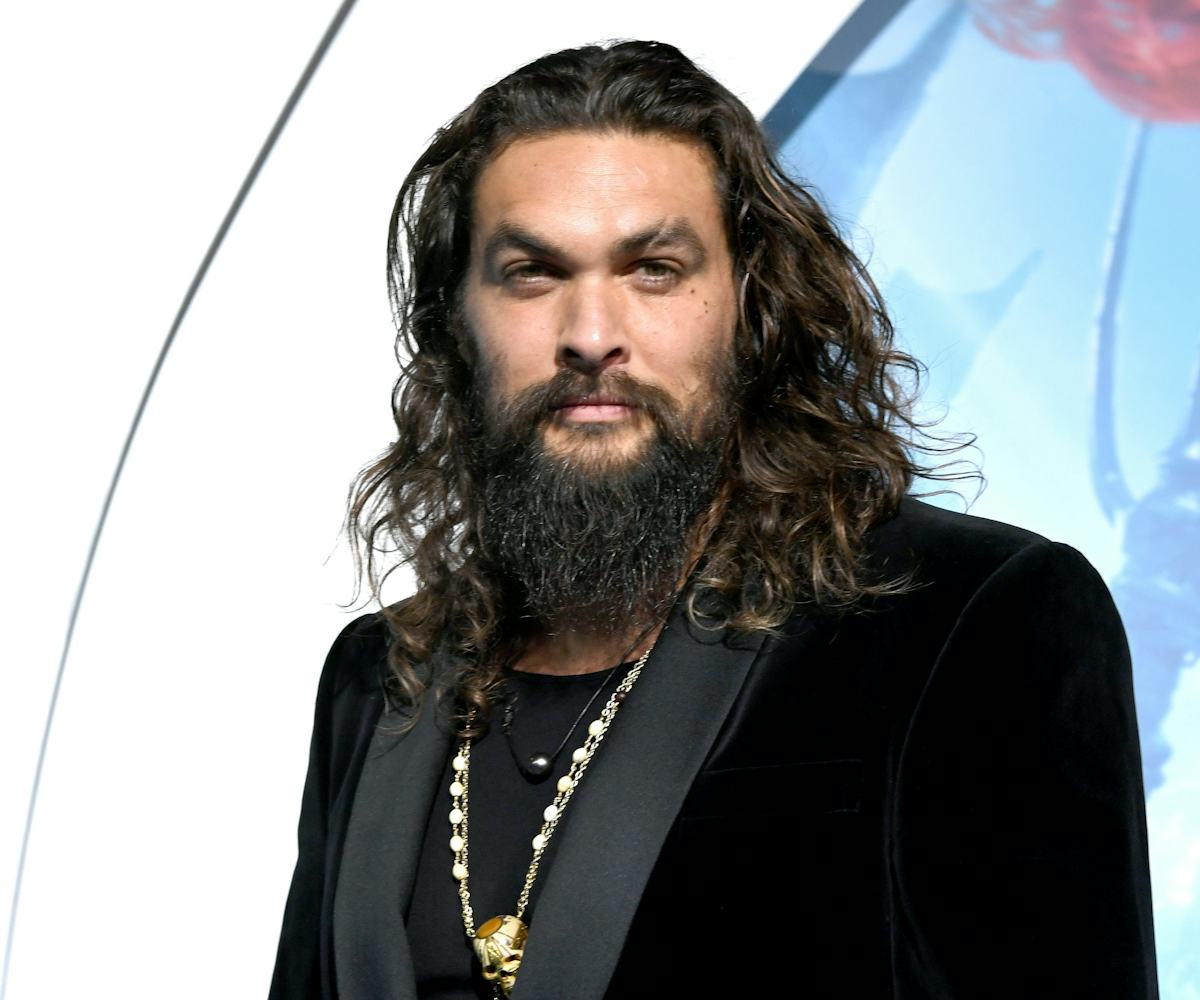 Photo by Kevin Winter / Getty Images.
'Aquaman' Actor Jason Momoa Is Punishing Us For Killing The Environment
He shared some strong words while shaving his beloved beard
This isn't what I had in mind when I secretly wished Jason Momoa would teach me a lesson. The actor just posted a video of himself on YouTube doing the unthinkable: shaving his beard. I winced just typing those words, but it's true. In an attempt to raise awareness about the negative impact of plastics on the environment, Momoa found the perfect way to elicit a visceral reaction from all of us.
Standing in a desolate landscape, he used clippers to get rid of his beloved mane. He then threw the chunks of hair in the air, bidding adieu to the characters he's played that were defined by it. "Goodbye Drogo," he said in reference to his old Game of Thrones character. "Goodbye Arthur Curry." (That's Aquaman's real name.) "Goodbye Declan," he said to his character on Netflix's Frontier.
Momoa really hit us where it hurt, but at least he came with solutions. "There's only one thing that can really help our planet and save our planet as long as we recycle—and that's aluminum." I don't know about you, but I'm going for cans whenever I can because I'm nervous that Momoa may go after the hair on his head next. Then I'll have nothing.