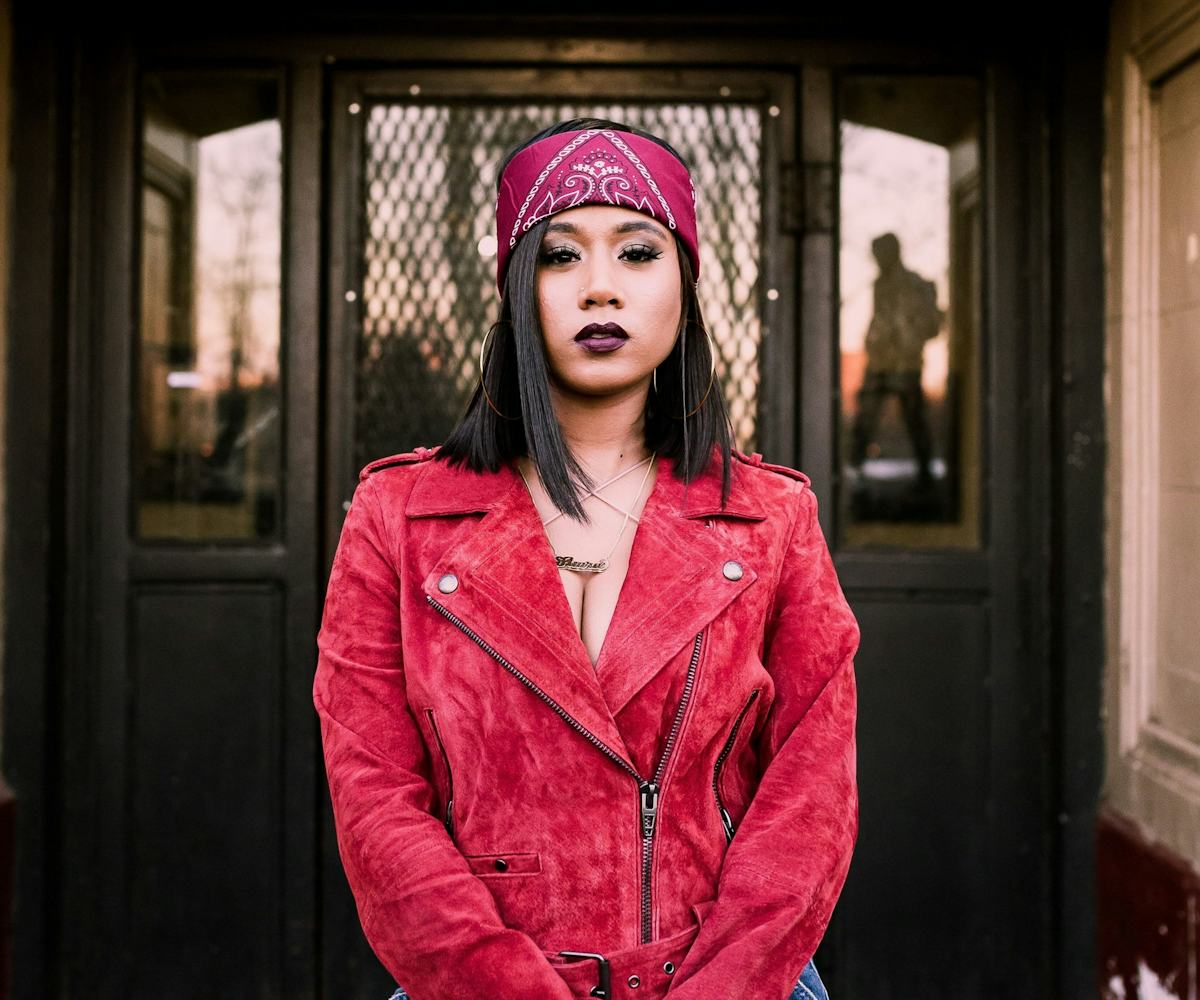 Photo by Stan Chan.
Jazzy Amra Revives A Hood Love Tale In Her 'Waste Of Time' Video
The up-tempo single is too good for the man she sings about
Singer Jazzy Amra was born and raised in the Bronx, a place that she still calls home. With stamps of approval from rapper Dave East and the internationally recognized former Fugee, Wyclef Jean, the singer dropped her debut album, Amra, on February 1. Now she's giving us the first visual from the project, and taking us back to her birthplace in the process. "I loved the process of making this video because it was a chance to make something that is 100 percent me," she says about the mini-movie.
Infused with understated glamor, energetic choreography, and a Bronx background, "Waste of Time" feels like summertime in the '90s, with the attendant highs and lows of the hottest season. It's an up-tempo bop that is honestly too good for the type of man Amra sings about: one who keeps chasing the "ratchets on the block," and would rather spend his time with them than with his lady.
However, the music video complicates this familiar narrative when Amra's lover abruptly leaves, causing an argument between the two of them. When he's gone for longer than the five minutes he promised, she tries calling him. But he's been arrested, and needless to say, can't get to the phone at the moment. This storyline has been used to tell hip-hop love stories before, but it's relevance never let's it get stale. It's If Beale Street Could Talk… but make it urban contemporary.
Check out the video for "Waste of Time" below, I think it has the power to have summer arrive early in New York.