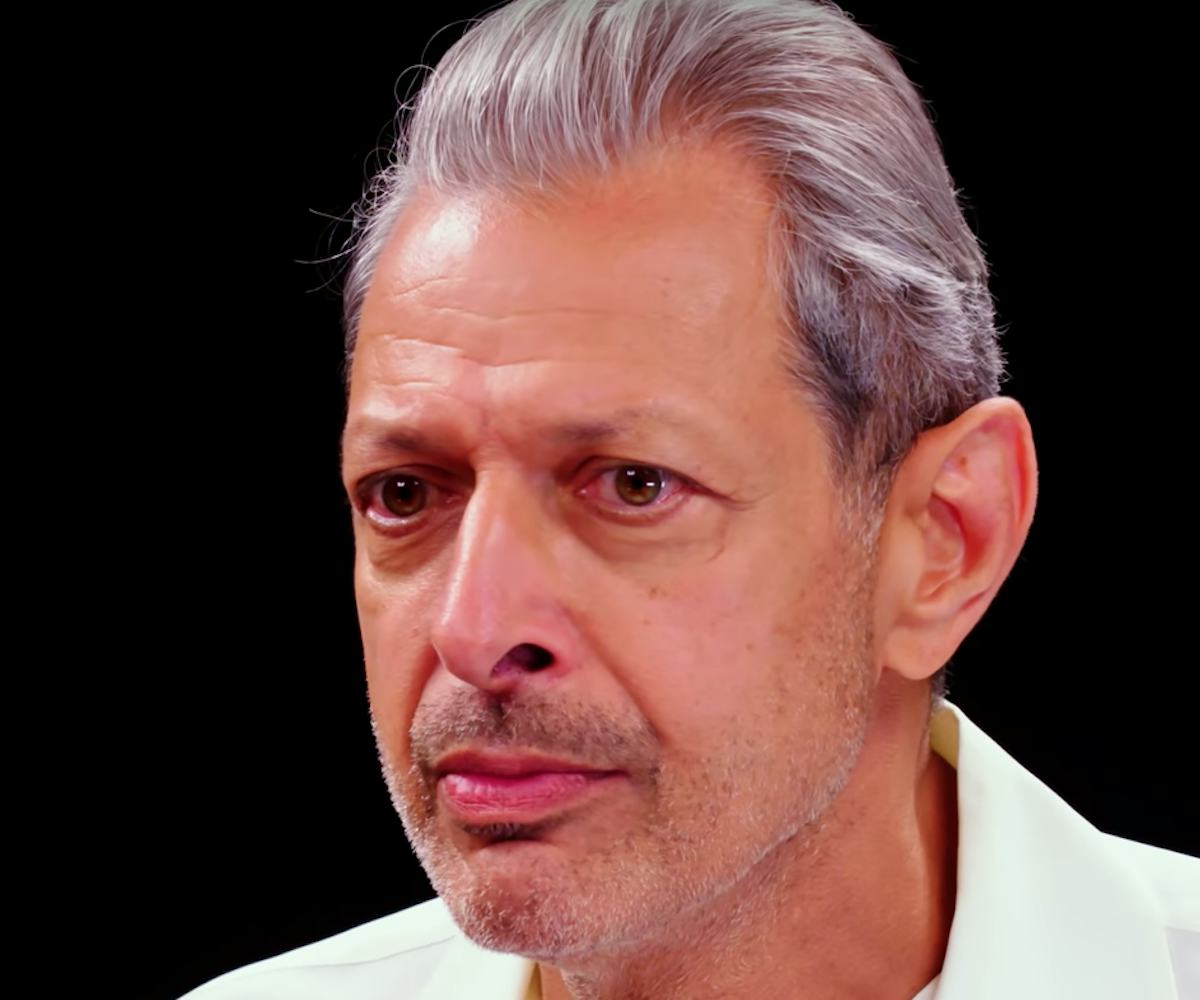 Photo Via YouTube.
This Jeff Goldblum Video Is The Ultimate In Creepy "Daddy"
He REALLY likes it when his wife wears these sneakers
Jeff Goldblum really, really likes it when his wife, Emilie Livingston, wears those colorful hypebeast Balenciaga Triple S trainers. The actor talked about how sexy he found the fashion choice during an August episode of First We Feast's "Hot Ones" that recently started making the Twitter rounds. And, well, get ready to feel weird.
"She loves them, and I love to see her in them, she's so sexy in them," Goldblum says passionately. He then goes on to talk about Livingston's history as a gymnast, adding, "She still possesses the most beautiful body I've ever seen in my life. Her legs are perfect sculptures." Things were weird at that point, but they really take a turn when Goldblum starts to talk about how his wife styles the shoe, at one point getting visibly emotional and/or turned on by his own continued fascination.
Like we mentioned, the clip is from last year, and we're honestly thankful for whatever cosmic force kept us from its creepiness until today. Watching it is like hearing your mom call your dad "daddy," or seeing the two of them grind-dance during a wedding or something. There's an obvious attraction between the two—how else did you get into the world—but that doesn't mean you want to hear about it.
Anyway, Goldblum was probably high.