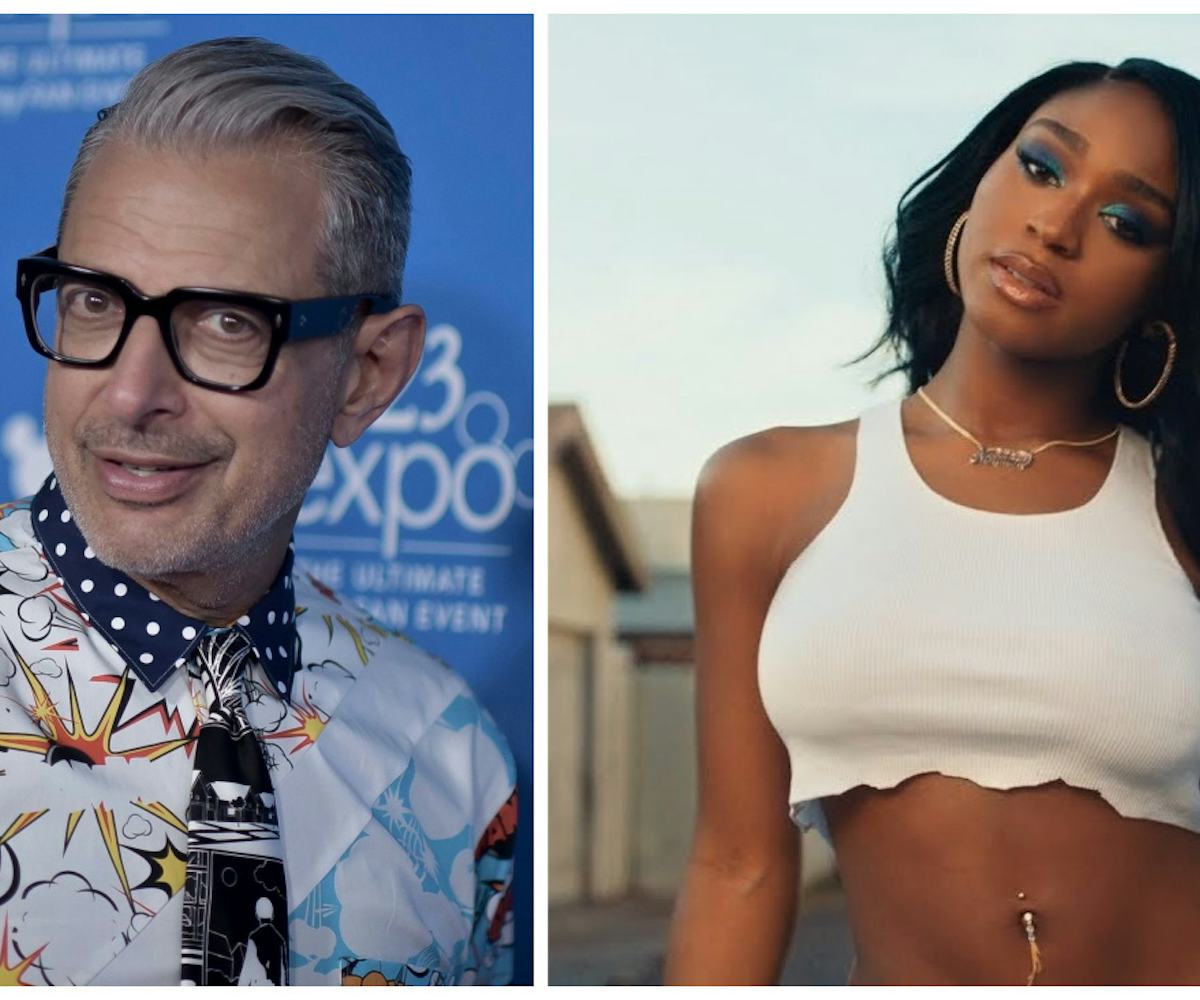 Photo via Richard Shotwell/Invision/AP/Shutterstock, Screenshot via YouTube
Jeff Goldblum Dancing To Normani During A Gay Parade Is An Entire Mood
This is me preparing my moves for Pride next year
Jeff Goldblum was spotted dancing to Normani's hit "Motivation" on a balcony in New Orleans while a gay parade was going on below him, and I've never seen anything more perfect in my life. This is me, albeit a little less energetic, whenever the song comes on.
Goldblum was chilling on a balcony during the Southern Decadence parade, and apparently, he leaped into action once the crowd started playing "Motivation" from the street. In a video that an attendee captured, we see him fully getting his life to the track, though, disappointingly, he doesn't try his hand at any of Normani's choreography. His moves instead look like the slow-paced, relaxed dancing I would be spotted doing while high.
Even better, Goldblum was clad in a leopard print button-down and zebra-print pants, showing a true dedication to the ongoing animal print trend. My street style inspiration for Fashion Week begins and ends with this outfit. Goldblum then joined the parade (probably intrigued by the great music), and paired his outfit with black-and-white oxfords. I will say it looks great with a rainbow fan, which he learned to use upon joining the crowd.