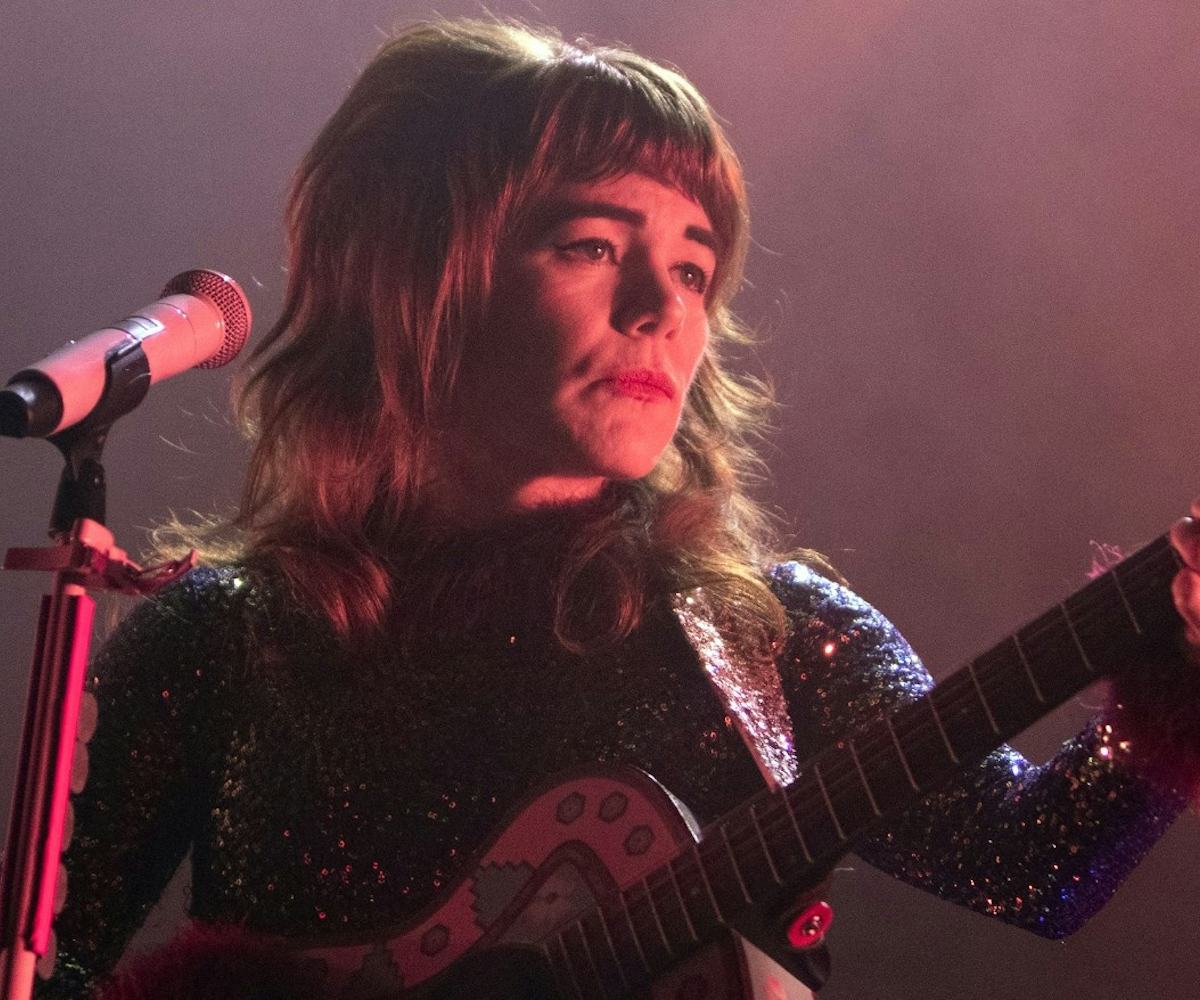 Photo by Burak Cingi/Redferns
Jenny Lewis Remembers Election Night On New Song "Under The Supermoon"
"The whole world thinks we're insane"
Folk musician Jenny Lewis has shared a new song and video called "Under The Supermoon," a delicate guitar ballad that tenderly recalls election night in 2016. It's a track that Lewis had previously debuted at a live show with Jackson Browne in May 2019, though she released the official version on Thursday as part of a new single from the forthcoming Let the Rhythm Lead: Haiti Song Summit Vol. 1, a collaborative album that will be benefiting the Artists for Peace and Justice non-profit. The new recorded version features stunning vocals from Malian musican Habib Koité, who harmonizes along as Lewis remembers how that night: "The whole world thinks we're insane."
In the accompanying video, scenes of Lewis jamming in the back of a caravan with a band are interspersed between shots of daily life in Haiti. Though the tenuous political moment is still hovering in the background, it's ultimately a joyous occasion, one that fits snugly alongside her hopeful hook: "Under the supermoon, I came back to life." For the recording of the album, Lewis, Koité, and Browne, alongside Raúl Rodríguez, Jonathan Russell, Paul Beaubrun, and members of the Haitian roots band Lakou Mizik, all met up in the small town of Jacmel in Haiti. It's clear from watching the video and listening to the song, the moment was a blissfully new beginning: "Didn't sleep a wink that night/ I met Jackson on an early flight/ We both said, "Goodbye L.A.," she sings.
Lewis is currently getting ready to go on tour with Harry Styles this spring. Listen to "Under The Supermoon" below.