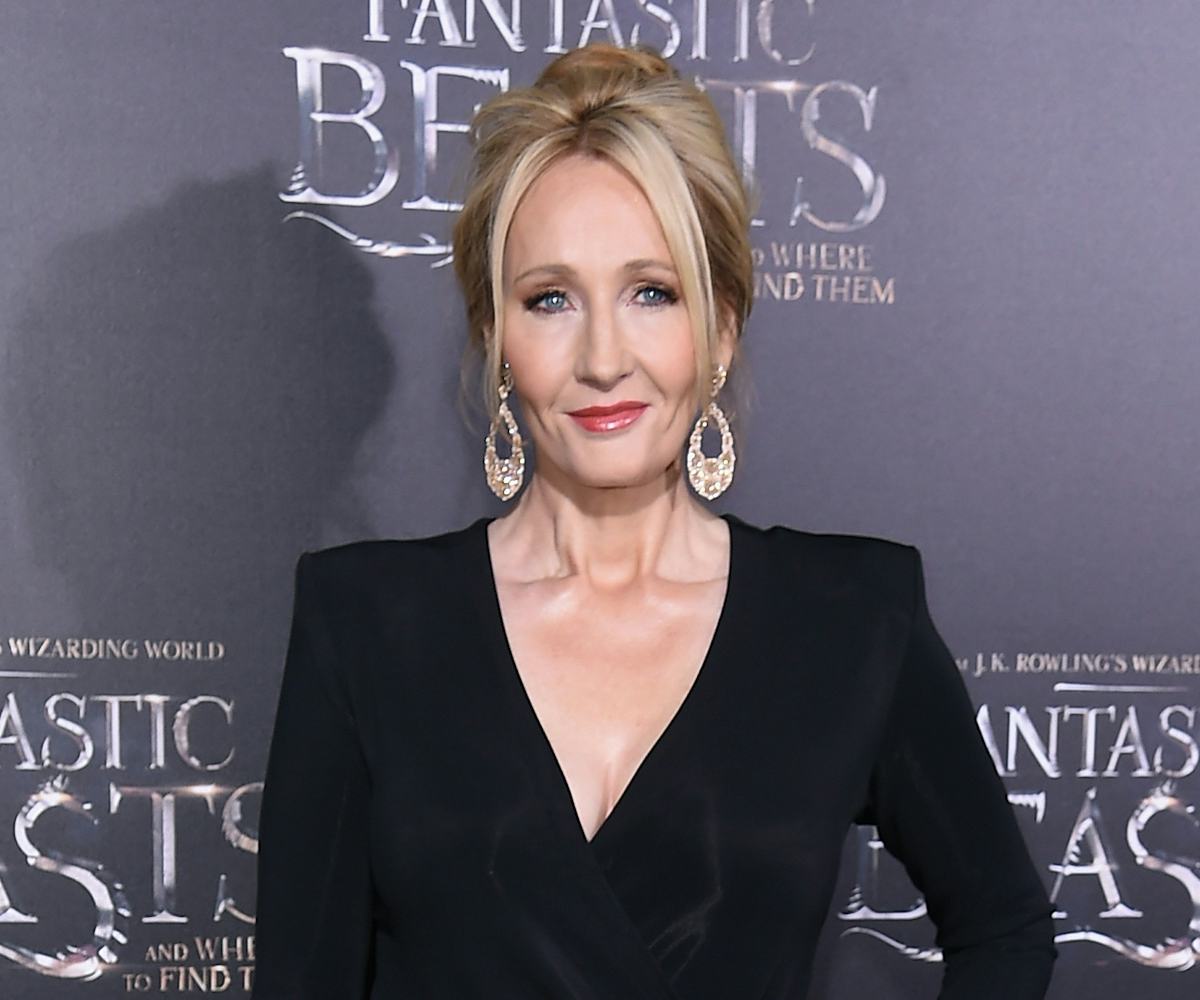 Photo by Michael Loccisano/Getty Images
J.K. Rowling Won't Shut Up About All The Hot Sex Dumbledore Had
Too bad she never wrote about it
In an interview with Vanity Fair,J.K. Rowling said that Dumbledore and Grindelwald had an "incredibly intense" sexual relationship. Though this was never explicitly stated in Rowling's work, lately, the billionaire author can't stop talking about the queerness and sexuality of her characters. It's too bad she never did this in, you know, the texts themselves. If only she'd had the power to do so! Oh, wait...
Naturally, Twitter is now making a mockery of Rowling. Some are joking about the fact that she's done this before, and seems to reveal a new character development every time she gives an interview.
Others are joking about the fact that Rowling's revelations all center around her desire to make her work seem diverse and sexually adventurous, even though they were anything but.
Still others feel like Rowling just wants to spill tea on anyone, and even us, the readers, aren't safe.
While we're always here for diversity and representation in art, it would have been a lot cooler if it actually happened in the art, not just in interviews that take place after the fact. Oh, well, maybe Rowling will take this Twitter criticism to heart and show us all by releasing the film or extremely long book all Dumbledore fans want: One where he eats the peach in Call Me By Your Name.