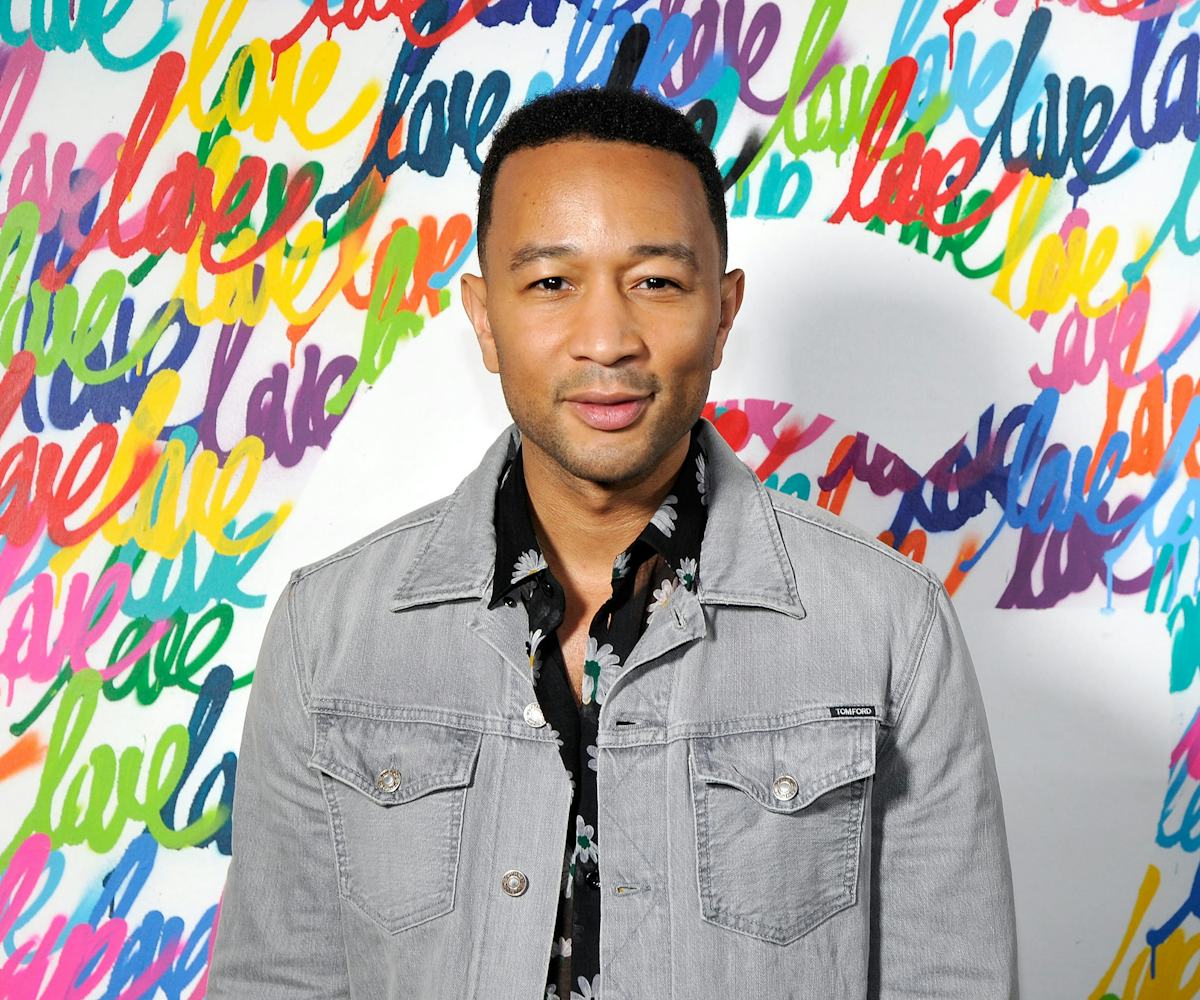 Photo by John Sciulli/Getty Images for Google.
John Legend Says Being Part Of 'Surviving R. Kelly' Was An "Easy Decision"
"It didn't feel risky at all"
The first part of Lifetime's contentious Surviving R. Kelly series premiered last night. Yesterday, executive producer Dream Hampton shared that a number of celebrities—including Lady Gaga, Jay Z, Questlove, Celine Dion, and Erykah Badu—turned down interviews for the project. John Legend was one of the only artists who agreed to talk, which led a lot of people—including Hampton herself—to revere him as a "hero." But in a tweet sent out last night, Legend says it was an easy decision for him to make.
"To everyone telling me how courageous I am for appearing in the doc, it didn't feel risky at all," he writes. "I believe these women and don't give a fuck about protecting a serial child rapist. Easy decision." He adds that he's happy to support his friends at A Long Walk Home, a Chicago-based nonprofit that helps to end violence against girls and women which is also featured in the series. Legend writes that the organization has "been speaking out on behalf of the survivors for a long time."
Earlier that day, in a since-deleted tweet, Questlove tried to explain why he chose to not participate. According to reports, the artist says that he was asked to talk about R. Kelly's genius, which he didn't want to do, and that he "always thought Kels was trash." Hampton responded to this, saying that that's not what she asked. "I've never thought he was a genius," she writes. "I asked you to come on camera and say the same thing you said on Twitter. I told you I need Black male allies."
None of the other celebrities have commented on the matter.