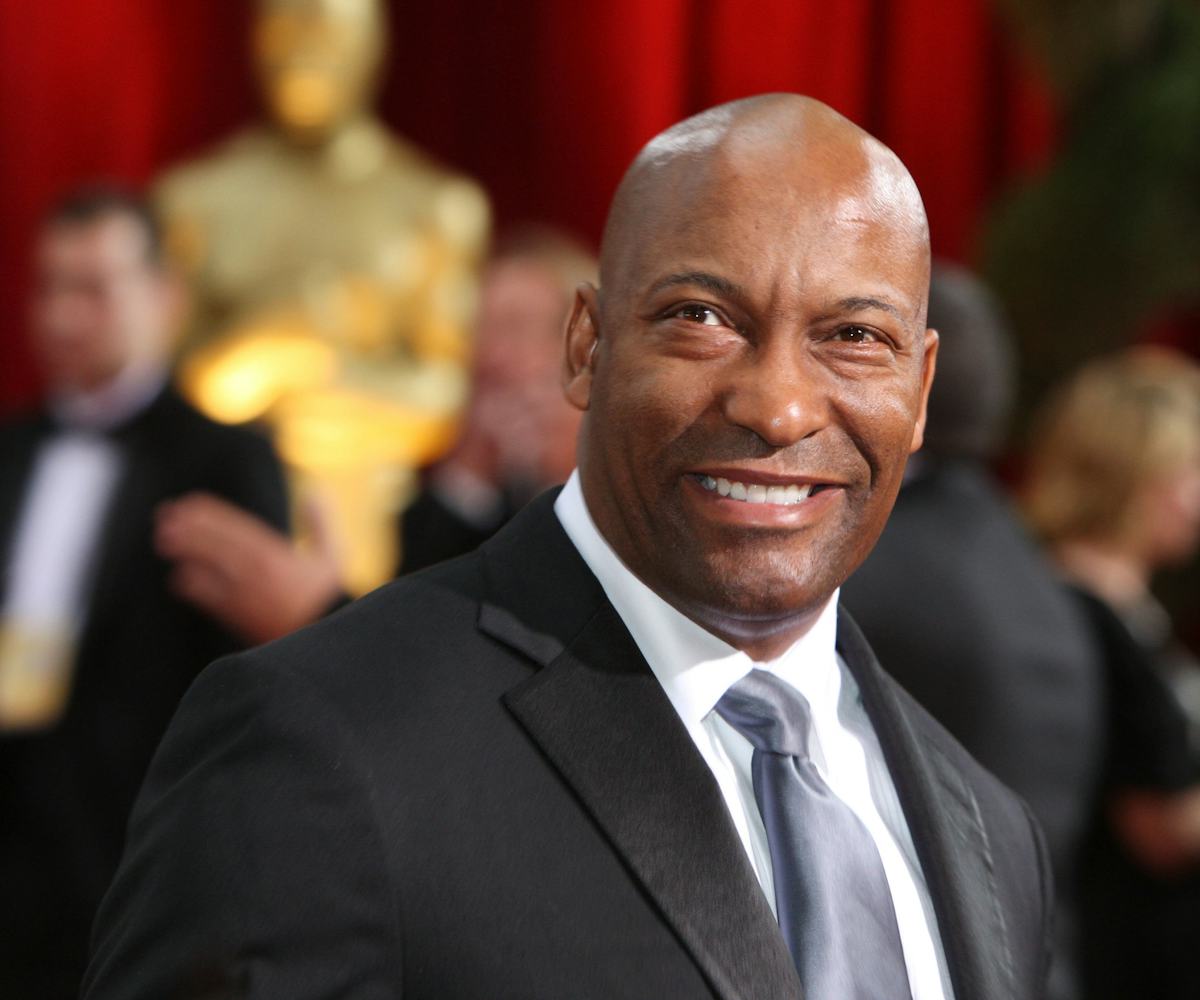 Photo by Frazer Harrison / Getty Images.
John Singleton Gave These Iconic Black Actresses Some Of Their Best Roles
Today, the family of legendary filmmaker John Singleton announced that he passed away after suffering a stroke that left him in a coma. In addition to family and friends, Singleton leaves behind a rich catalog of classic films that have become Black cultural staples. At the time of its release, Boyz n the Hood was a revolutionary take on Black men, poverty, and violence. Poetic Justice proved Tupac could act as well as rap. And Baby Boy is still my favorite problematic love story.
In the process of telling compelling stories about Black folks, Singleton has also helped elevate the careers of many iconic Black actresses, like those below. May he rest in peace.
Taraji P. Henson
Baby Boy doesn't exactly stand the test of time, but it's still one of my favorite movies. It was also Taraji P. Henson's first role. She went on to play Shug in Singleton's Hustle & Flow, which was the first time we got a good look at her great on-screen chemistry with Terrence Howard.
Angela Bassett
These days, Angela Bassett is basking in the glory of being T'Challa's mom in Marvel's Black Panther. But nearly 30 years ago, she was dropping her son off in South Central L.A., so his dad could "teach him how to be a man" in Singleton's classic, Boyz n the Hood.
Nia Long
In only her second film ever, Nia Long played love interest Brandi in Boyz n the Hood. It cemented her skills as an actress and her position as Black America's girl next door.
Regina King
Oscar winning actress Regina King can thank Singleton for her first-ever movie role. She tried to steal Long's man in Boyz n the Hood and she continued to work with Singleton with roles in Poetic Justice and Higher Learning.
Janet Jackson
By the time Janet Jackson appeared in Singleton's Poetic Justice as the titular character, she was already a household name. Still, this was her first-ever movie role, having only appeared in television shows like Good Times and Fame prior.
Maya Angelou
Poetic Justice sees Janet Jackson as a poet, but the actual words were put together by Maya Angelou, who also appears in the film as Aunt June.
Jenifer Lewis
These days, Jenifer Lewis is everybody's favorite auntie, but in Poetic Justice she was the no nonsense mom to Lucky, played by none other than Tupac Shakur. The video above may be blurry, but her voice is instantly recognizable.
Tyra Banks
Another icon who got her start as an actress with the help of Singleton was Tyra Banks. She was only 22 when Higher Learning came out.
Vanessa Williams
Shaft is like the Black James Bond, so it's kind of a big deal for a female character to be just as skilled with a gun as he is. Carmen Vasquez was that woman in the film, and she was played beautifully by Vanessa Williams.