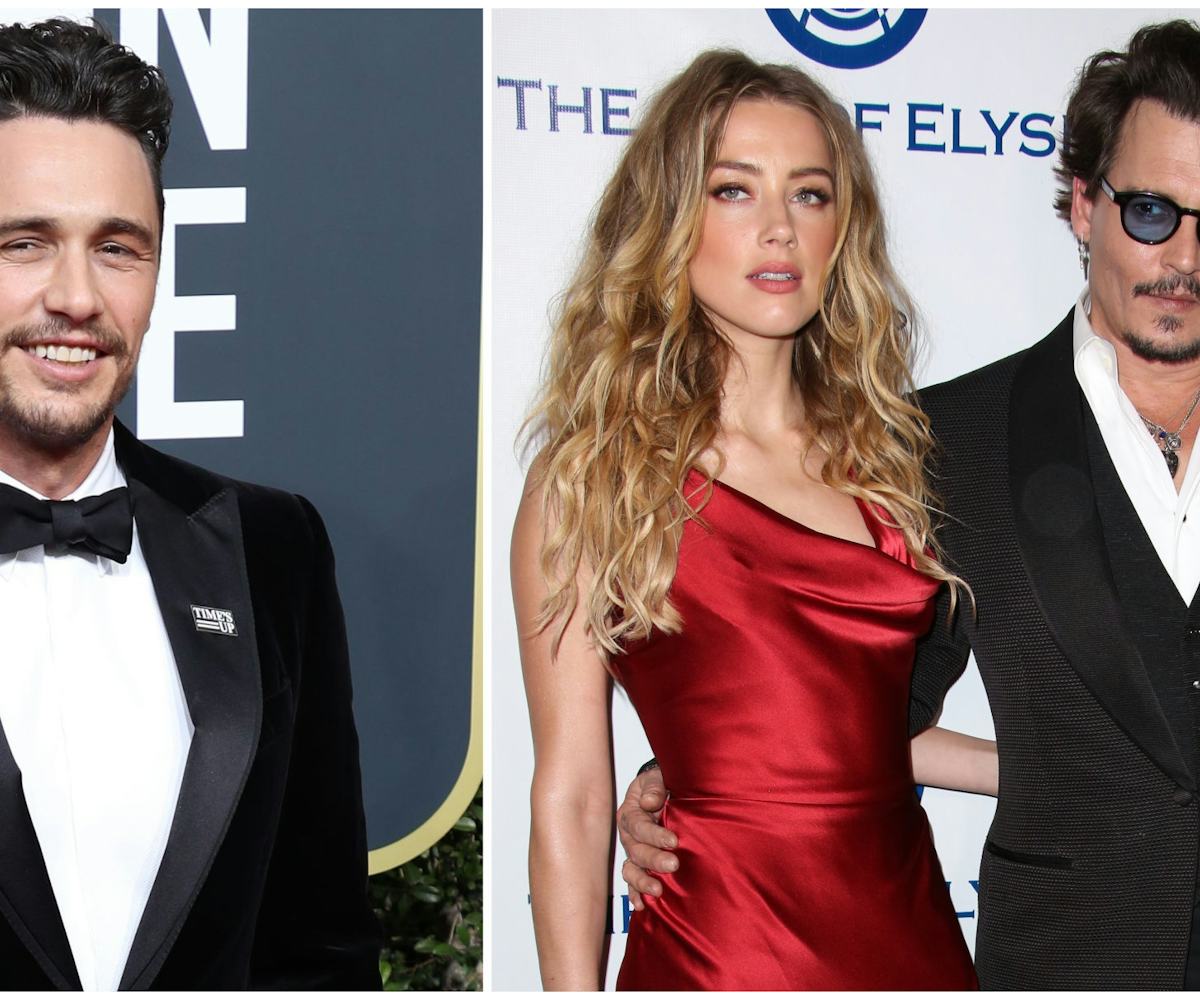 Photos via Chelsea Lauren/BEI/Shutterstock, Shutterstock
James Franco To Be Subpoenaed In Johnny Depp-Amber Heard Lawsuit
Depp's lawyers are pulling Elon Musk into the suit, too
Johnny Depp's lawyers are issuing a subpoena to James Franco, dragging the actor into the $50 million defamation lawsuit Depp has brought against his ex-wife, Amber Heard.
Earlier this year, Depp brought the suit against Heard after she wrote an op-ed in the Washington Post about being a victim of domestic violence. The lawsuit says that, even though Depp's name was not in the piece, it was heavily implied that he was the perpetrator of the domestic violence. In response to the suit, Heard then detailed alleged abuse she endured at the hands of Depp, which she said resulted in bruising.
So where does James Franco enter into this? Depp's lawyers are apparently interested in Franco's testimony because it can allegedly confirm whether or not Heard was bruised. Depp's attorney Adam Waldman told The Blast that Franco "saw Amber Heard's face in the days and nights between when she claimed Mr. Depp smashed her in the face on May 21 [2016] and when she went to court with painted on 'bruises' to obtain a temporary restraining order on May 27."
Video footage obtained by The Blast shows Heard with Franco in her apartment building's elevator one day after the alleged incident. The two have their faces pointed away from the camera, though we can see Franco putting his head on Heard's shoulder.
Heard's attorney Eric George pointed out that Franco lived in the same Downtown Los Angeles apartment complex as Heard and Depp at the time of the video. He said to Fox News, "This bogus story is just another lame attempt by Johnny Depp and his team to spread deliberately misleading information through the tabloid media so that he can continue to attack and abuse his ex-wife. Johnny Depp and his team have been trying—and failing—to place a salacious story based on this irrelevant footage for weeks. It's pathetic."
Depp's attorneys are also issuing Heard's ex-boyfriend, Elon Musk, with a subpoena, as he had allegedly seen her during that timeframe as well.