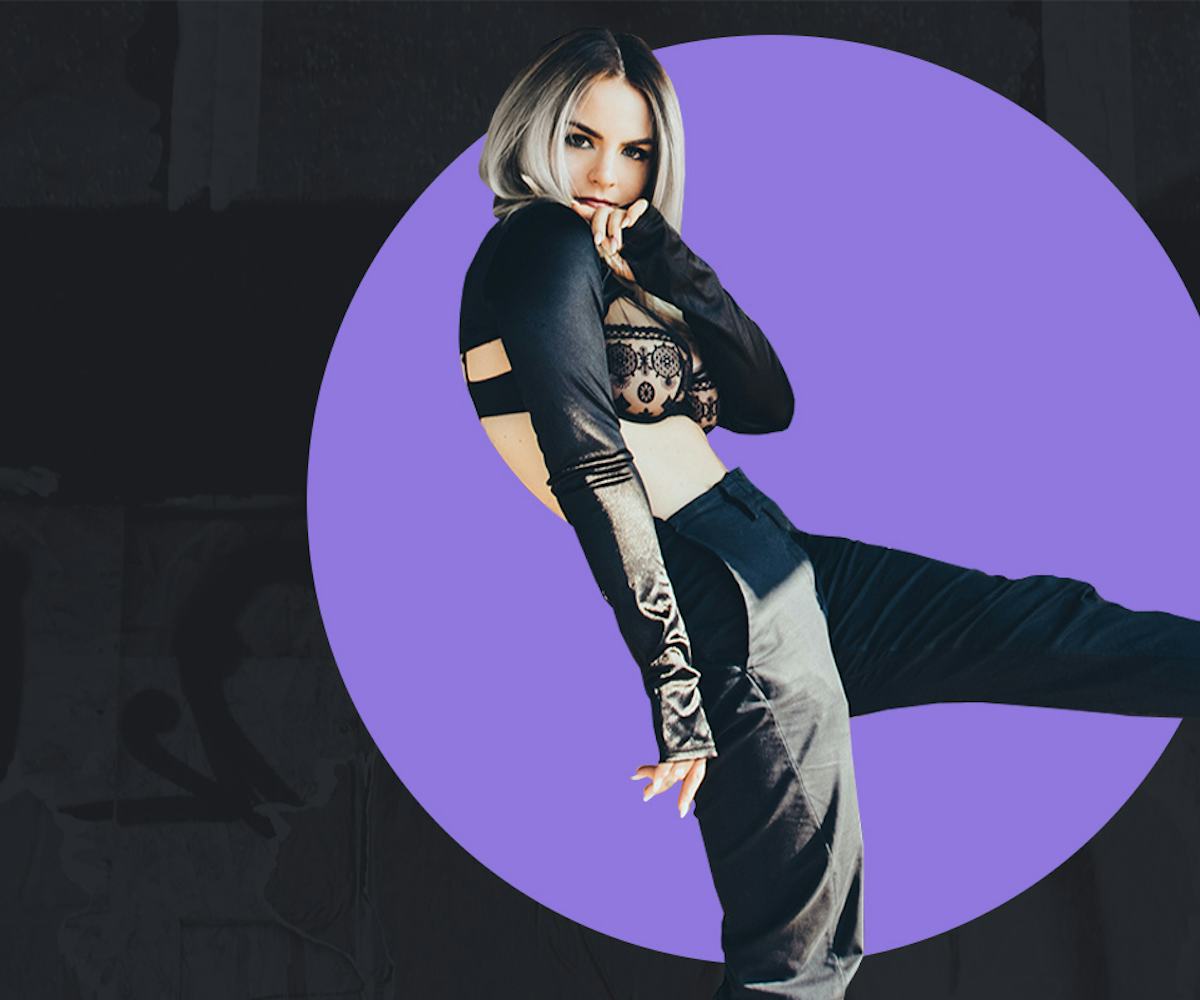 ​JoJo Is Reclaiming Her Past And Setting Herself Free
We talk to the pop star about her past, present, and future—and why she spoke out against R. Kelly
JoJo has been through it. Any casual music listener who lived through the 2000s knows what I'm talking about. The singer shot to instant stardom in 2004 with iconic hit "Leave (Get Out)" and released two albums, a self-titled debut and The High Road, which ended up being a fitting description of the journey she was forced to take.
Soon after, Blackground Records refrained from releasing JoJo's third album, resulting in a near decade-long period when she could only put out infrequent singles and mixtapes. She filed a lawsuit against the label in 2013, claiming that her contract was no longer valid under New York law, and when she was freed, her albums were taken off iTunes and streaming services, denying JoJo and her collaborators future earnings and disabling fans from accessing their beloved music. She was finally able to release her third album, Mad Love, in 2016, but there was still a huge part of her career that virtually disappeared—until she took matters into her own hands.
Late last year—on her 28th birthday, no less—JoJo surprised us by revealing that she re-recorded her first two albums and released them online for fans to enjoy once again. It was both the end of a chapter that needed to be closed long ago, and one of the most powerful moves by an artist in the music industry, especially a woman like JoJo who has dealt with a level of power struggles and politics we could only imagine. Below, she opens up about the process of this remarkable venture, her newfound freedom, and her next step.
How did you decide that re-recording these two albums was the right move?
My options were pretty limited. Since I had gotten out of that contract with Blackground, I just realized that I didn't want to reopen anything by trying to have any interaction with them. So I saw what my legal options were and that was to completely recreate these albums and basically cover myself.
How long did that process take? Take me through the process of basically putting everything back together.
My managers and I had been talking about it because we saw it in my comments on Twitter and Instagram a lot, and I just hate feeling helpless. When I saw that there was this demand from my fans of wanting to listen to the first two albums, we called my lawyer and saw what could be done legally from that perspective, and then we just started to brainstorm as to how we could recreate the tracks. I came to the conclusion that what my fans wanted was the nostalgia of the first two albums, of how they found it in 2004 and 2006, so we tried to keep it pretty true to that. The process took, I would say, nine months, from the first phone call to calling my musical directors and have them start the recreation of the tracks, sending them the YouTube link so they could refer back to the original songs, because that's what we had. I didn't have a physical copy of the first two albums.
Were there any songs that you were especially emotional about or ones you connected with when you revisited them?
I definitely got emotional re-cutting a lot of them, particularly "Keep On Keeping On," which I wrote when I was 12. That was one of the first songs that I ever recorded that I had written completely by myself. Just to go back and take in the lyrics that I had written then, it's just still a message that I need to hear. It was just emotional being like, Damn, my little 12-year-old self was an old soul. It was emotional redoing all of them for different reasons because I remembered those sessions so vividly. Especially with remaking "Leave (Get Out)," "Too Little, Too Late," and "Baby It's You," I was definitely freaking myself out with trying to stay true to them but also realizing that I'm a grown person now. I was intimidated by having to hit some of the notes that I hit when I was 12 and 14, like on "Too Little, Too Late," because I'm a different singer, your voice changes as you grow. That made me a little bit anxious [but] I just did it.
You recently spoke out about R. Kelly on Twitter and said you heard stories when you were younger and that people you worked with were also working with him. How did hearing this affect you at such a young age?
To be honest, the way that it was being spoken about in the studio normalized it. I'm looking back on it and realizing how perverse the stories that I was hearing were, about how he'd always have young girls around, how he'd be waiting outside of high schools or he'd be hanging out at the McDonald's. I didn't realize since I was so, so young how very much fucked up that is. He really was just in plain sight being a predator. I was such a huge fan of his. I mean his music is incredible, but at this point, there's just no fucking way to separate him from his crime, and it's just wild. It's just wild that he got away with it for so long, but I think we're in a new era of accountability and transparency and I just think it's definitely about time. But in my comment section, it was like, "Okay, so if you've heard these stories, then why didn't you come forward or say something?" I was a kid when I heard these stories, and I certainly didn't know what to do. I didn't even know how to follow that thought all the way through.
I wanted to talk about the new album you're currently working on. Is there a the direction you're going for?
I want to go back to what comes naturally to me which is R&B, but I think I could care less about genres. I just want to make dope music and release it, whether it's all in one album, one song at a time, however that may be. I'm being super choosy and making a bunch of songs and then narrowing it down from there. I've never been more excited about the music that I'm making. It feels really great, and I think a part of that has to do with closing that chapter of the first two albums, with anything that I did from that time of my career. Now I can move forward and just really be challenged and keep growing and breaking myself down and putting myself back together with the help of my collaborators. It's interesting.
Is your attitude about freedom influenced by the music climate and streaming today? The music world has changed so much since when you debuted.
I guess, but I think, for me, freedom is more of the mental and emotional state. I do think that artists have so many more choices now, whether to be independent, or to do a joint venture like I've done with Warner Bros, or sign to a major but on their terms. I think that there is a lot more flexibility and freedom for us, much of which we've demanded and some that the industry has just had to adapt to. But even when I got off of my former label and knew that I was able to move forward and release music, for many different reasons, I still didn't feel that freedom. I think I was in such a fighter mode that I still felt like I needed to fight things, whether it was myself or... mostly myself.
It's being really hateful toward myself and dealing with a lot of that. For me, this freedom that I'm feeling is just stepping into a new perspective of not recognizing things as obstacles but knocking on them as opportunities, and I think for those who are fortunate enough to be able to get some type of control over their mind, I'm trying to try to do that and to feel as free as possible. I'm excited.