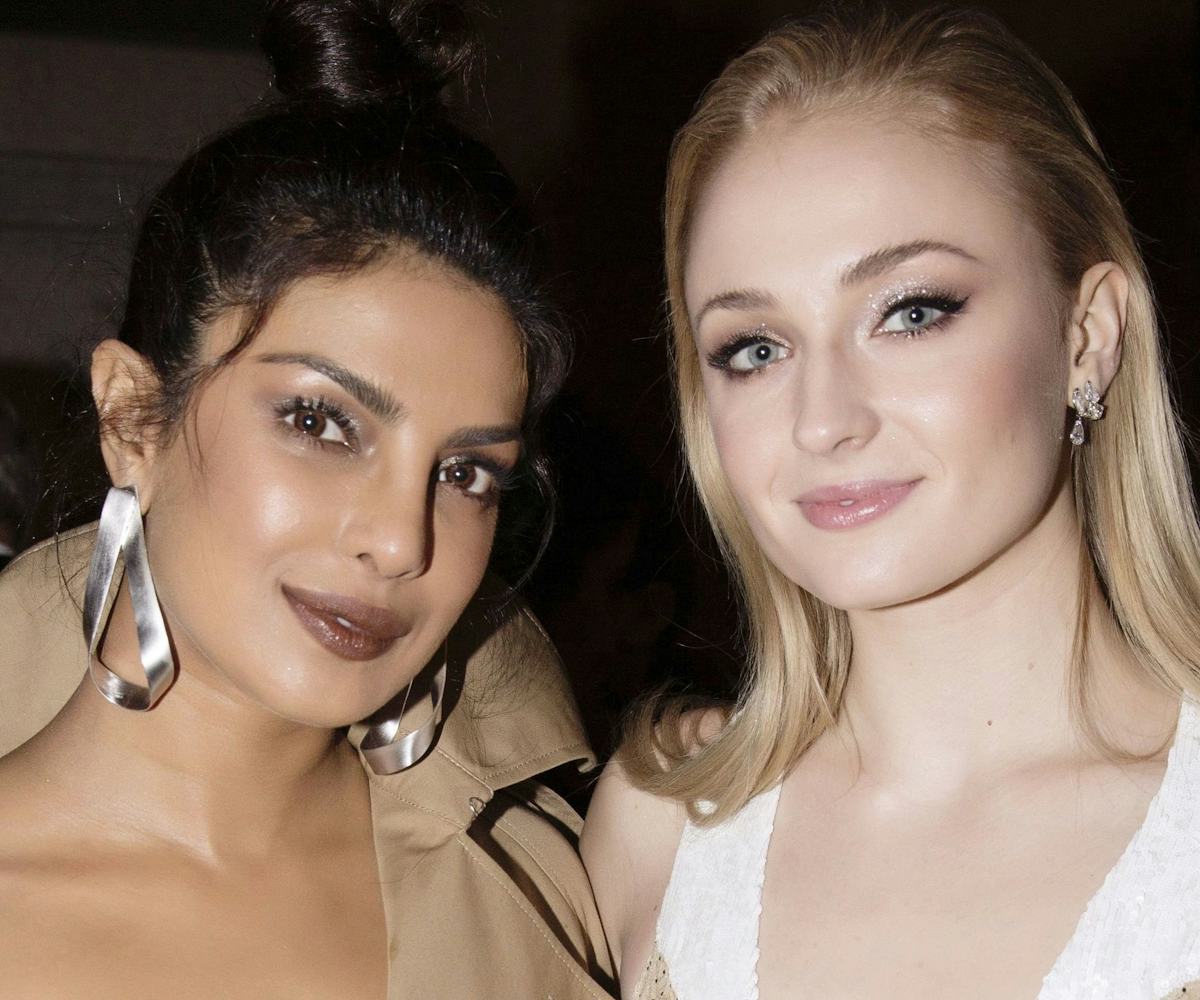 Photo via Taylor Jewell/Vogue/Shutterstock
The Jonas Brothers' Wives Were The Ultimate Stans At Their Concert Last Night
If you had any sneaking suspicions that Sophie Turner, Priyanka Chopra, and Danielle Jonas (aka the Jonas Sisters) weren't true fans of The Jonas Brothers music, you can rest assured that they're definitely huge stans. The three attended their concert in Miami last night and dressed exactly like I did when I went to their concert in middle school.
Turner, Chopra, and Jonas all wore concert tees to the Jonas Brothers tour, which Chopra revealed in an Instagram photo of the three, captioned #wivesontour. But, they made the tees their own. Turner paired her black tee with a black miniskirt and a gold chain necklace; Jonas tucked a white sleeveless tee into a form-fitting skirt; and Chopra cut the neck of hers into a wide scoop and slit the sides to make her skin peek through. She also placed a chain belt over the tee, which matched her gold jewelry.
The three look like they fit in spectacularly well in the crowd, which was likely filled with fans like me who were wearing our #vintage tees from the late '00s.