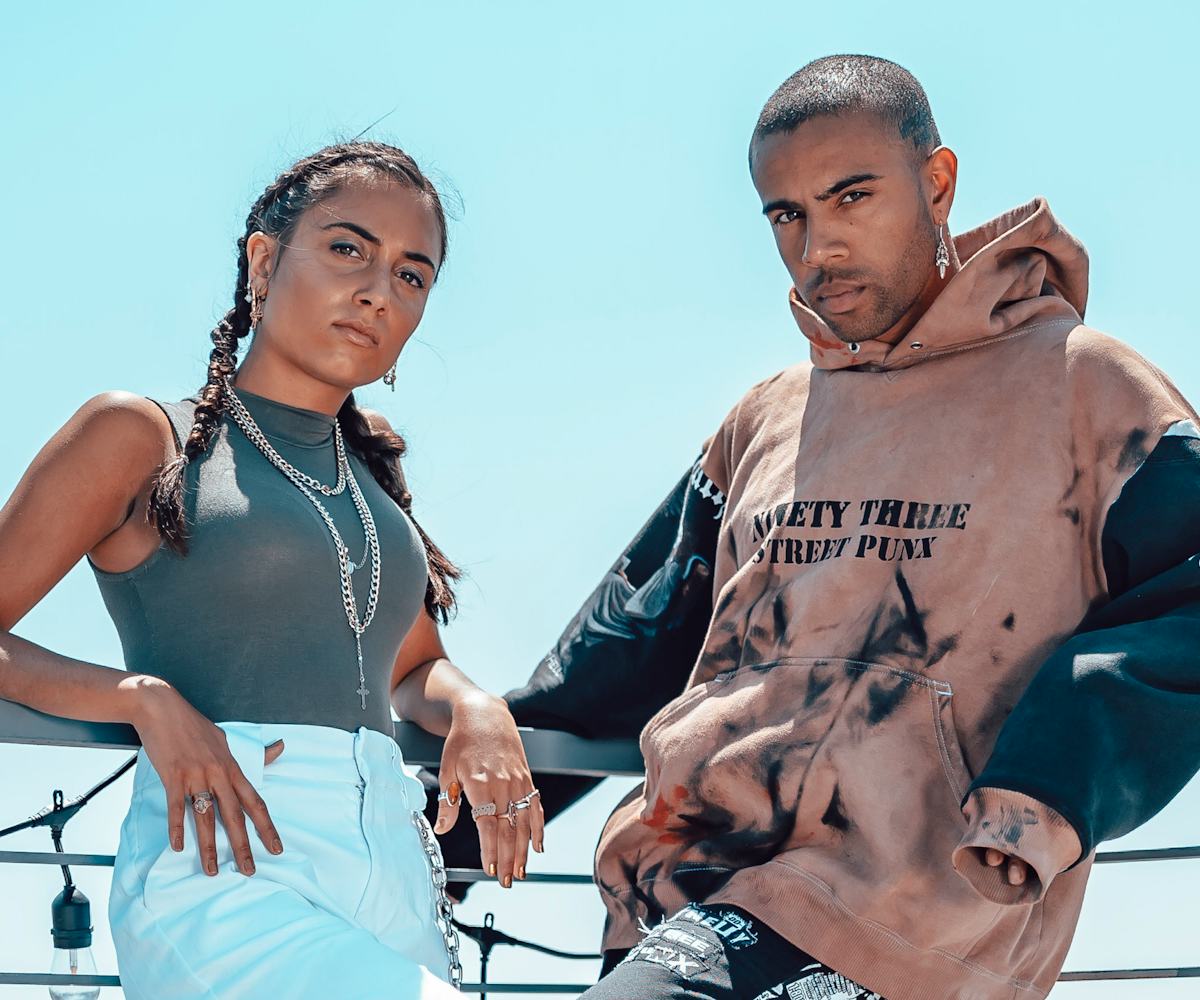 Photo by Doryn Fine
JUJ And Vic Mensa Are Asking You To Please Not Kill Their "Mood"
Their collaborative single premieres today, exclusively on NYLON
Earlier this year, JUJ released her debut single "Mood," an upbeat track about overcoming obstacles to achieve your goals. Since then, she's released her EP, JUJ, It's You, and, apparently, made a fan out of none other than Vic Mensa, so we'd say she's lived up to the lyrics of her debut. Now, the two have released a collaborative re-issue of "Mood," and it premieres today exclusively via NYLON.
Ahead of its premiere, JUJ told NYLON that the song is "the story of my move across [the] country at 17 years old to chase a dream and do whatever it takes, with any sacrifice necessary." She notes that Mensa had a similar experience at the start of his music career, so it seems that the pairing was perfect. The finished track combines her journey with "Vic's similar story of him leaving Chicago to fight for his dream, and the brutal reality of the hardships that he faced in doing so."
The story struck a chord in Mensa, he says. "I immediately connected with 'Mood' when I heard it," he tells NYLON. "When JUJ was speaking about moving to California and the fears or other people's fears and doubts associated with breaking out of a shell. That's something I can relate to. Most people that I grew up with never leave Chicago."
When it came to writing his verse in the song, all he had to do was recall "what it was like when I left home significantly for the first time. People's expectations, and limitations, and the boundaries they wanted to put on me... those were the things that I set out to overcome. And those are the things that I was inspired to write about."
Both of their stories combined make JUJ's already relatable track feel universal. "His verse adds perspective and really shows that I'm not alone in chasing a dream bigger than me," JUJ notes. It feels like we've all been "on the verge of a breakthrough"—the two musicians are just encouraging us to do it without breaking our mood.
Want more stories like this? Sign up for our newsletter.
Listen to "Mood," below.