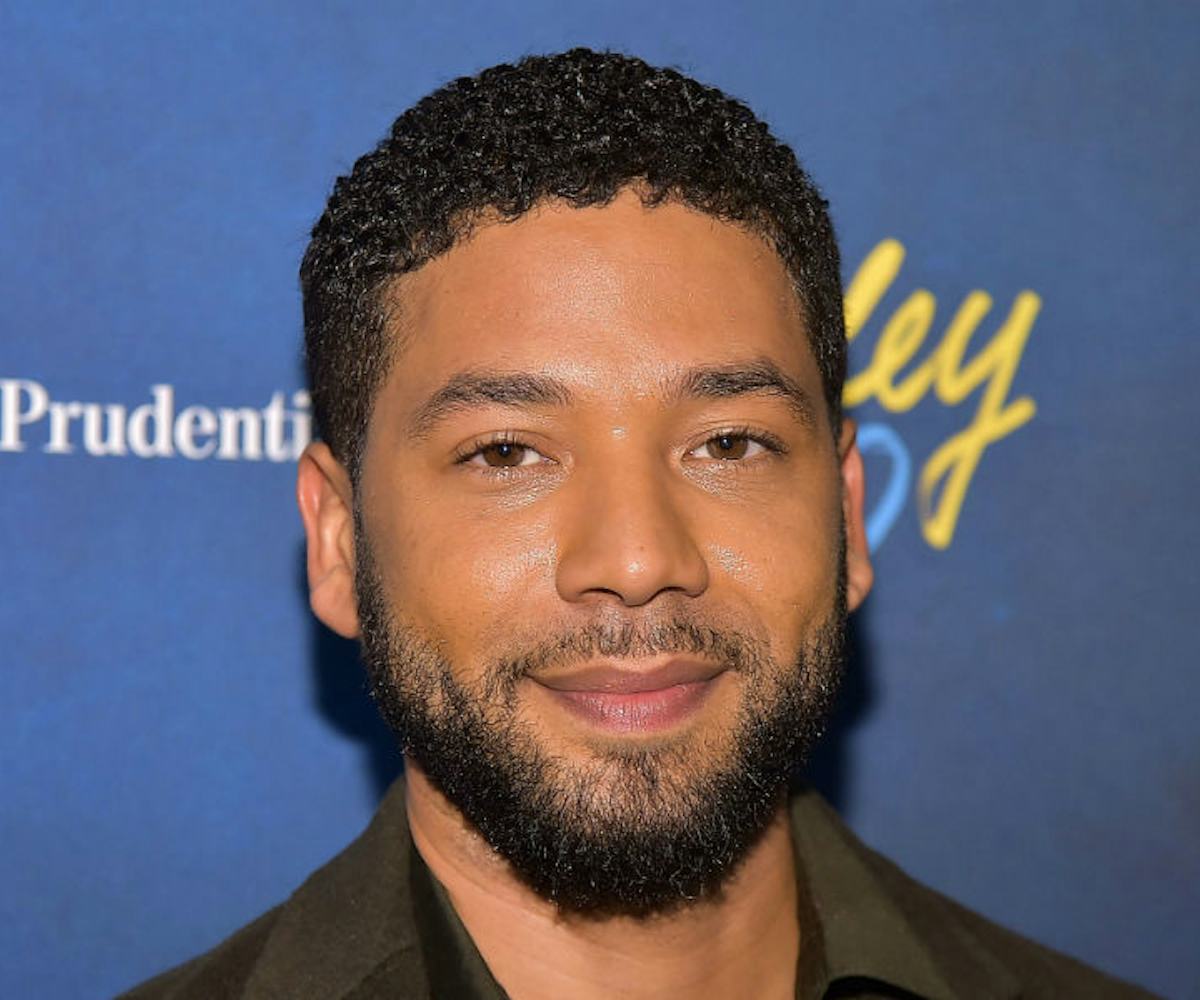 Photo by Theo Wargo/Getty Images.
'Empire' Actor Jussie Smollett Arrested For Allegedly Filing A False Police Report
He previously claimed to be a victim of a hate crime
According to reports, actor Jussie Smollett has been arrested by the Chicago Police Department. As CNN outlines, he's facing a felony charge of disorderly conduct for allegedly filing a false report. If found guilty, he could face up to three years in prison.
The Empire star previously claimed that he was the victim of a racist and homophobic hate crime on January 29. He alleged that two masked men attacked him, tied a noose around his neck, poured bleach on him, and yelled, "This is MAGA country!" Brothers Abimbola and Olabinjo Osundairo were eventually arrested and brought in for questioning, during which news broke that one appeared on Empire and the other worked as Smollett's personal trainer. Now, according to both menand reports, it's being said that Smollett paid them to "orchestrate" the attack.
Smollett's attorneys, Todd Pugh and Victor Henderson, have issued a statement regarding their client's defense. "Like any other citizen, Mr. Smollett enjoys the presumption of innocence, particularly when there has been an investigation like this one where information, both true and false, has been repeatedly leaked," they told Deadline. "Given these circumstances, we intend to conduct a thorough investigation and to mount an aggressive defense."
If this is all true, this unfortunate turn of events should in no way take away from the fact that there is an abundant number of racially and sexually motivated attacks happening all of the time. They also still remain vastly underreported, so it's essential to listen to alleged victims, always.