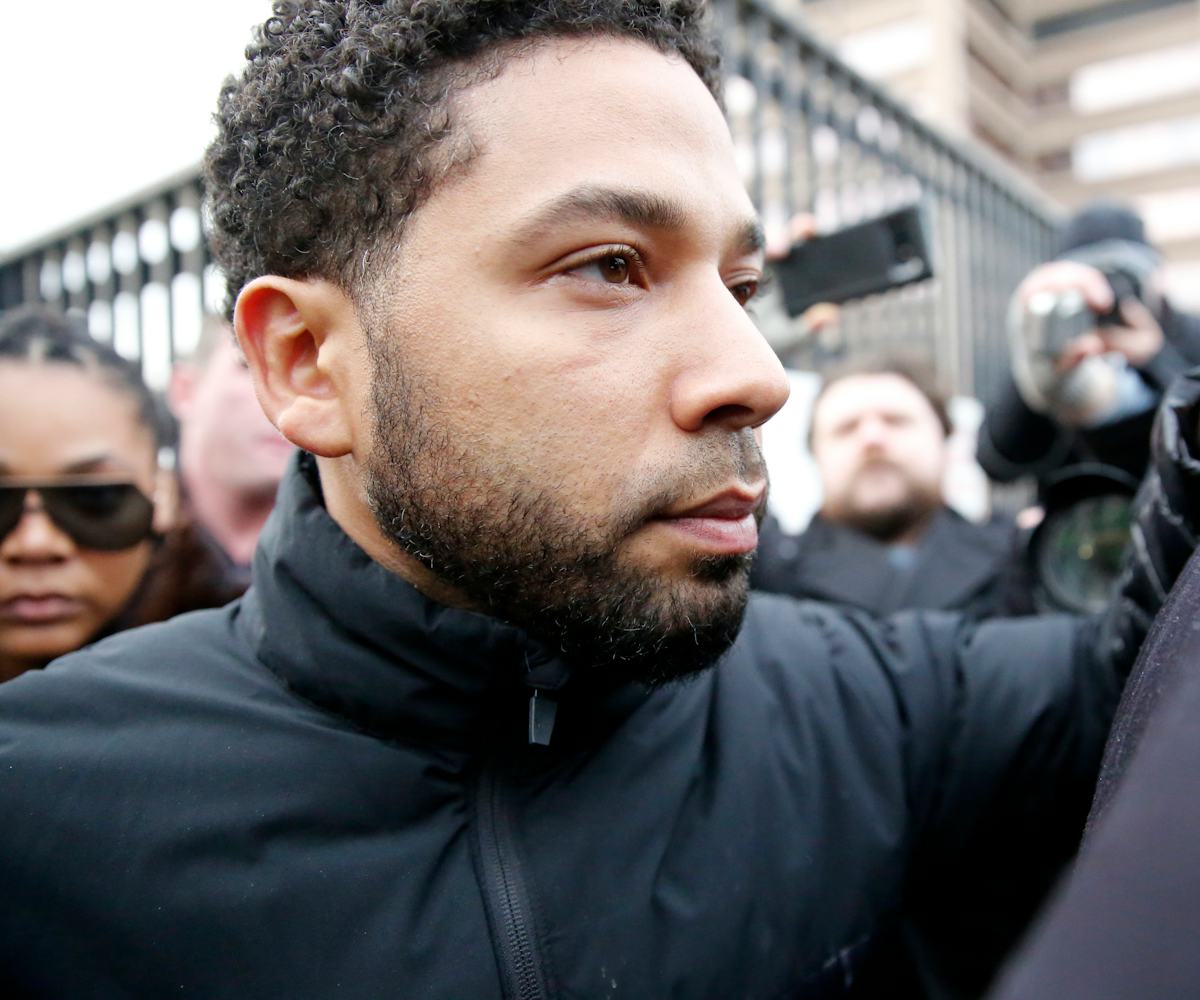 Photo by Nuccio DiNuzzo / Stringer / Getty Images.
Actor Jussie Smollett Dropped From Last Two Episodes Of 'Empire' Following Arrest
He maintains his innocence
Executive producers of FOX's hit show Empire have released a statement announcing that Jussie Smollett's character, Jamal, has been removed from the last two episodes. The news comes in the wake of Smollett being arrested and, subsequently, released on $100,000 bail for allegedly staging his previously reported hate crime and filing a false police report. According to the statement, given to Vulture, the EPs care about Smollett "deeply" and have made the decision to remove his character as to "avoid further disruption on set." Ultimately, they are trusting "the legal system as the process plays out."
Meanwhile, Smollett maintains his innocence. Yesterday, his legal team released a statement of their own, insisting that "Mr. Smollet is a young man of impeccable character and integrity who fiercely and solemnly maintains his innocence and feels betrayed by a system that apparently wants to skip due process and proceed directly to sentencing." The defense of the actor called his legal troubles "an organized law enforcement spectacle" and added, "The presumption of innocence, a bedrock in the search for justice, was trampled upon at the expense of Mr. Smollett and notably, on the eve of a Mayoral election."
The Chicago Police are accusing Smollett of paying two brothers, Abimbola "Abel" and Olabinjo "Ola" Osundairo, to stage an attack on him in order to receive a pay bump for his role on Empire.
Read the entire statement from the Empire team below:
Jussie has been an important member of our Empire family for the past five years and we care about him deeply. While these allegations are very disturbing, we are placing our trust in the legal system as the process plays out. We are also aware of the effects of this process on the cast and crew members who work on our show and to avoid further disruption on set, we have decided to remove the role of "Jamal" from the final two episodes of the season.