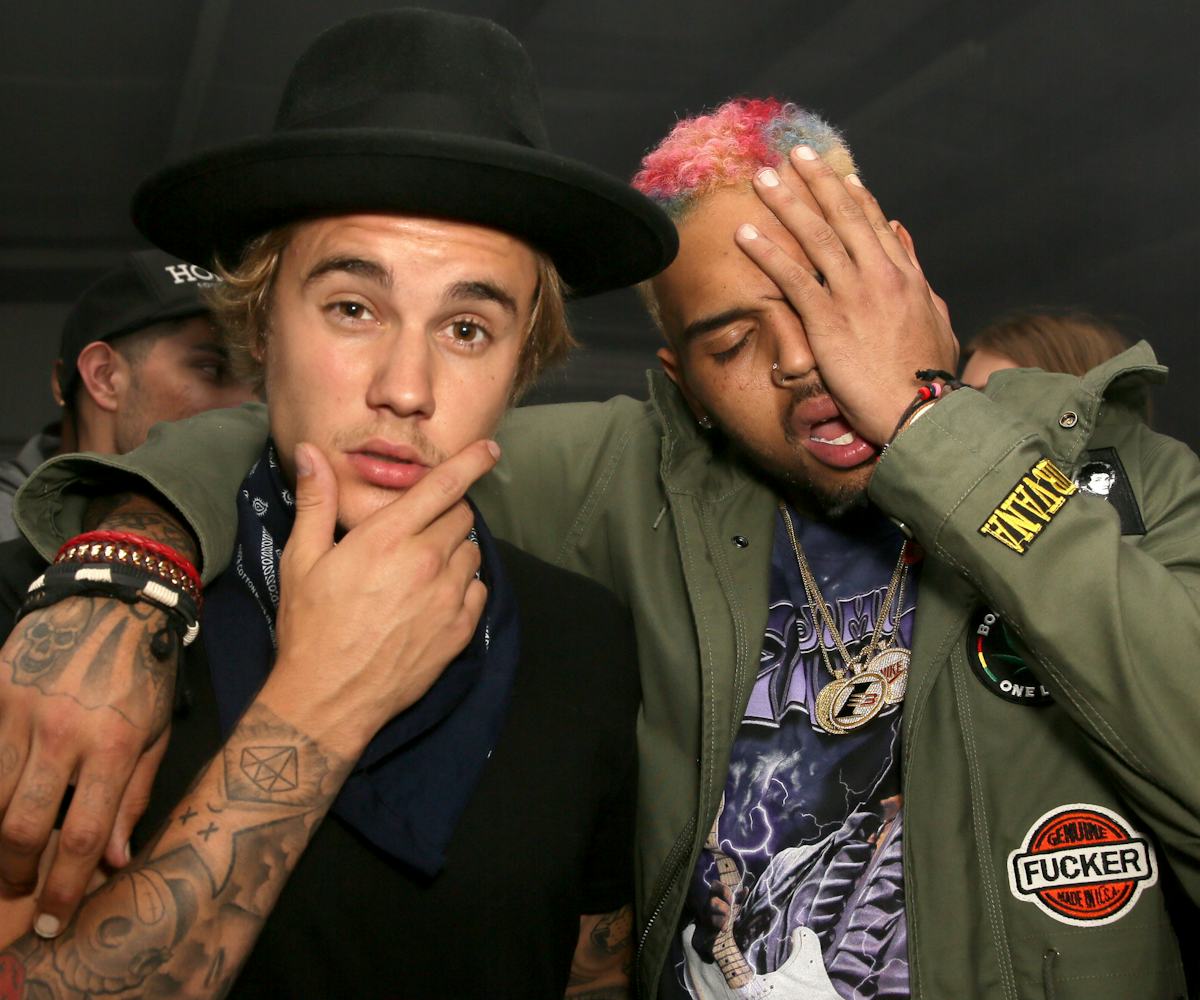 Photo by Chelsea Lauren/Getty Images
Justin Bieber Stands Up For Chris Brown Amid Rape Accusation
Brown was most recently detained in Paris
Justin Bieber is supporting convicted domestic abuser Chris Brown amid new accusation of rape. The singer left a comment on Brown's recent Instagram post calling him "the GOAT."
Brown was detained in Paris on Tuesday after a woman filed a rape complaint against him. Though he has since been released from police custody and cleared to leave Paris, the investigation is still being conducted. He posted a since-deleted statement to Instagram in which he called the accuser a "bitch." "I WANNA MAKE IT PERFECTLY CLEAR...... THIS IS FALSE AND A WHOLE LOT OF CAP!" read his statement. "FOR MY DAUGHTER AND MY FAMILY THIS IS SO [DISRESPECTFUL] AND IS AGAINST MY CHARACTER AND MORALS!!!!!"
Though Brown has not yet been declared guilty or innocent in this case, Bieber seems to be already defending him. Under a video that Brown posted to Instagram of himself dancing, Bieber wrote, "No one can touch you ur the GOAT." Nick Cannon also chimed in with a supportive caption.
It also sounds as though Bieber believes that an accusation of rape is not enough to cancel him. But, then again, Brown was still allowed to perform after he pleaded guilty to felony assault.