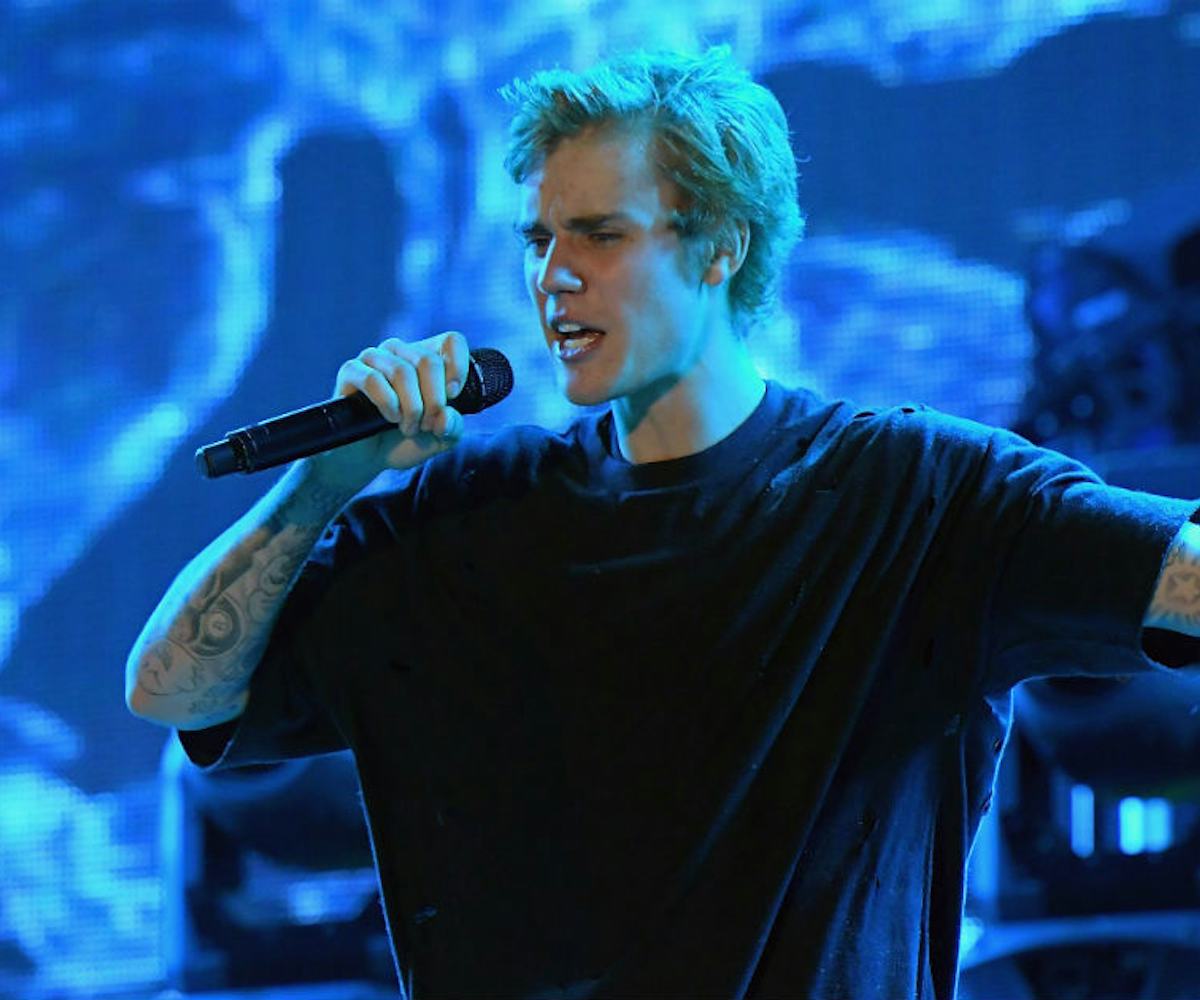 Photo by Gustavo Caballero/Getty Images for Fontainebleau Miami Beach.
Justin Bieber May Never Make Music Again
He is in a "season of self-discovery"
Stop asking Justin Bieber when he's putting out new music. He's too busy being in love, stocking up on Hawaiian print shirts, and serenading his wife to get into the studio, okay? According to People, his recent life change has inspired the singer to think about his overall, well, purpose in life, which may or may not involve music anymore. "He's happy and content," a source told People. "He is in love with Hailey [Baldwin]. She encourages him to do whatever he wants to do, and is encouraging him in this season of self-discovery."
The source continued:
It actually bugs him when people ask when he's going back to the studio or on tour. He has worked for years, and the first time he takes a significant break, everyone's all, "When's he coming back?" To Justin, those aren't just questions—those are demands. For years, everyone has tried to take a piece of him. Just let him be.
We can definitely do that! In fact, we're more than happy to do that. If this new "self-discovery" path leads Bieber to realize that maybe music isn't his thing anymore, then so be it. There are plenty of other pop songs ready to flood our airwaves.
The unnamed source explains that, at the moment, he's trying to figure out how he can positively impact people. "He truly wants to make the world a better place, and he's self-aware enough to know that some of his previous choices may not have accomplished that. So he's working through it, which really should be applauded. It's a very mature thing to do."
We truly wish him the best on his quarter-life crisis "season of self-discovery."