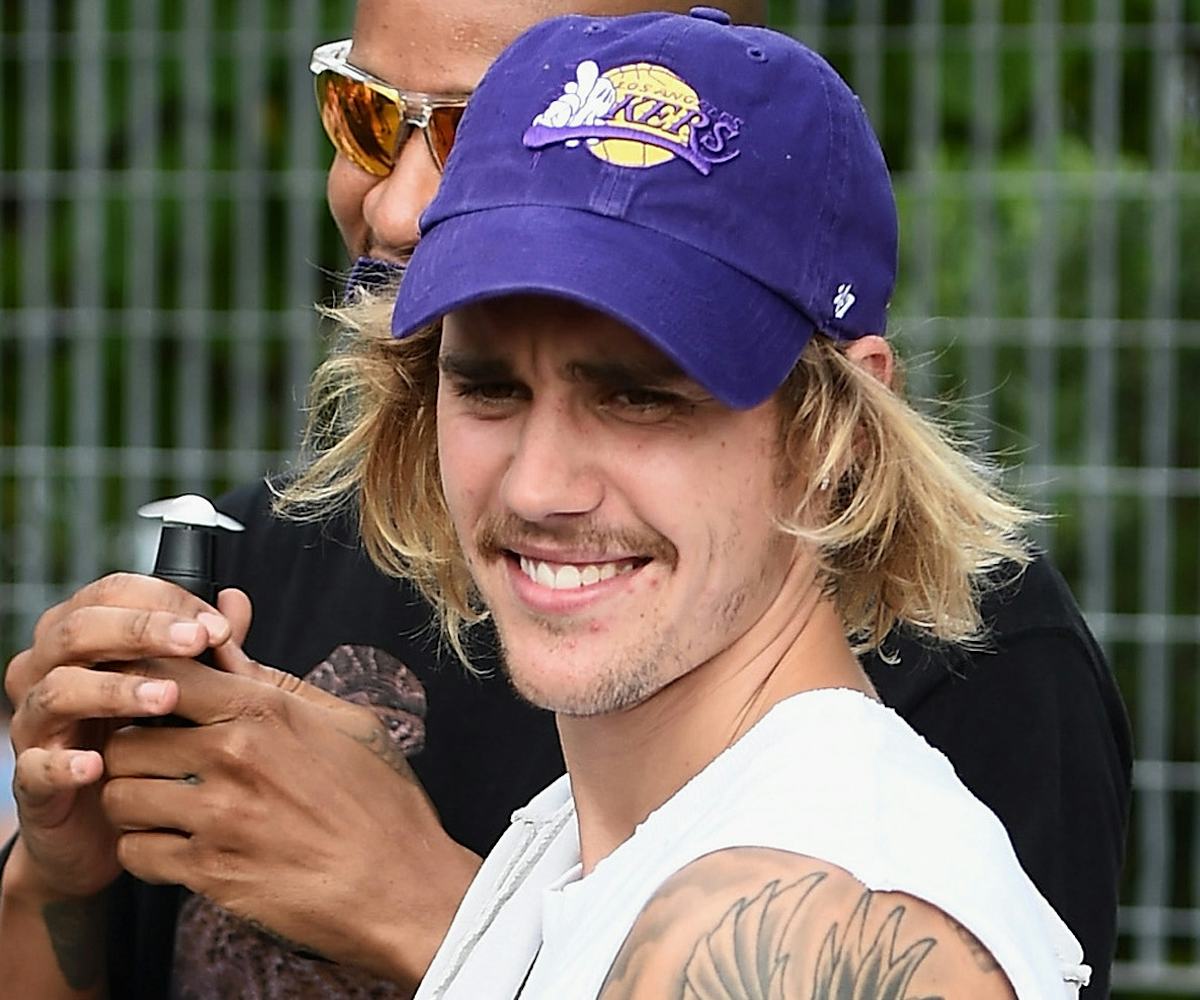 Photo by Theo Wargo/Getty Images for NYFW: The Shows
Justin Bieber Is Being Sued By The Paparazzo He Drove Into With His Truck
According to TMZ, photographer William Wilson is suing Justin Bieber for a 2017 incident in which Bieber ran into him with his truck.
The accident happened when Bieber was leaving a worship service in Beverly Hills while driving a 2017 Dodge Ram 2500 pickup truck. Of course, because it's Bieber, his car was swarmed with paparazzi as he exited the building, and even while he was trying to drive out of the parking lot. In a video posted by TMZ, you can see the moment when Bieber drove into Wilson. You can also see that the singer stays with him until paramedics show up to the scene.
Now, Wilson is claiming that Bieber was "negligent in the way he pulled out into the street." According to TMZ, the photographer is saying that he suffered "permanent disability, emotional damages, and general damages" as a result of the accident, which his attorney later specified as "torn meniscus and knee cap damage" which led to him having to undergo arthroscopic surgery.
The article further notes that, at the time, the police did not press charges and said that the photographer should not have been standing in the street. While it's a paparazzi photographer's job to get photos of celebrities, the authorities reportedly note that the lights of the camera flashes were a hindrance to Bieber's sight.
Wilson's attorney also noted to TMZ that his client doesn't have any personal grudge against Bieber, but rather that he was suing because settlement talks with Bieber's insurance company "broke down" after they received a "lowball offer."