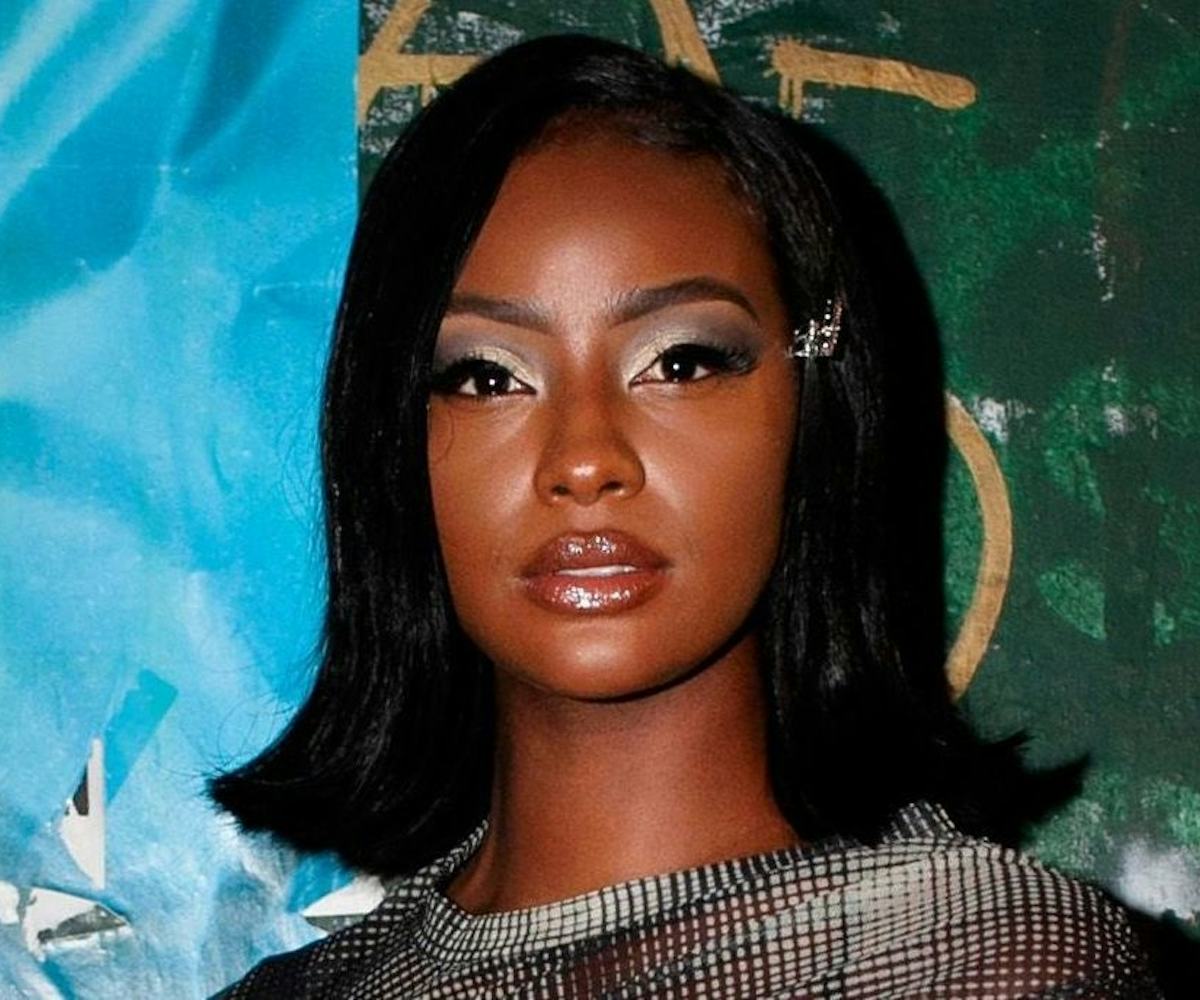 Image via Lexie Moreland/WWD/Shutterstock
Justine Skye Debuts New Hair Color And Bangs
Vacation hair is the best hair
Following a successful EP drop, Justine Skye is on a well-deserved vacation with longtime friends Hailey Bieber and Kendall Jenner (or maybe she's secretly filming visuals, we can't be sure), and has switched up her look to mark the occasion.
Although long-associated with her signature purple hair, Skye has opted for a variety of braids in an inky black hue in recent months. Her vacation hair, however, is different from anything we've seen from her in the past, with the model and singer rocking ginger-brown curls and a bang.
Skye shared the new 'do in an Instagram post, her head cocked just so to offer up a full view. A quick swipe revealed a video of Skye dancing to her new music, as well as a few zoomed-up angles so you can see the hair up close. The new color pairs perfectly with her cobalt blue bathing suit and matching sunglasses and nails. See her new look, below.