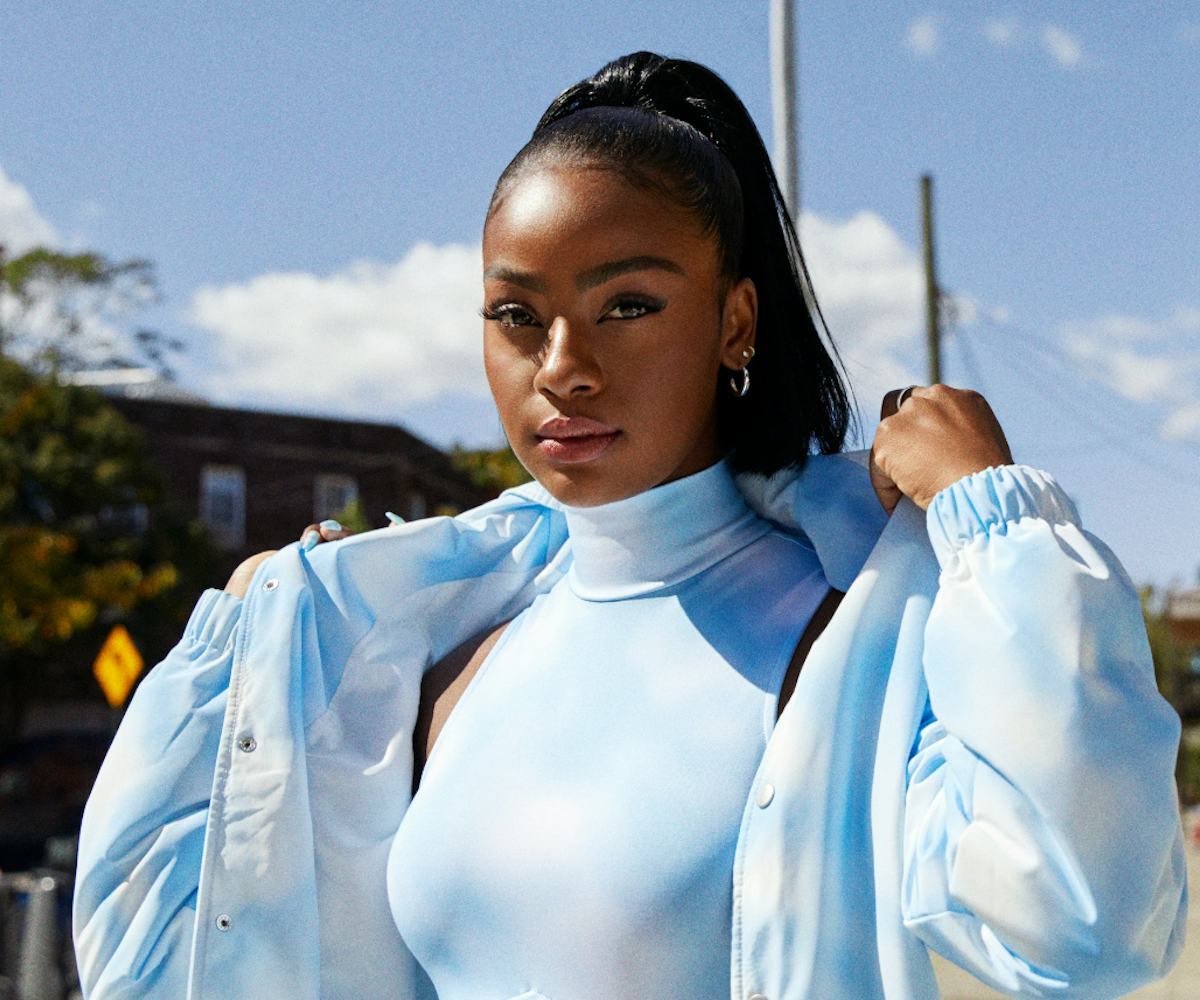 Photo Courtesy of H&M
Justine Skye Collaborated With H&M On A Brooklyn-Inspired Collection
Yes, a cloud print is involved
If you missed the very small window to get your hands on the Giambattista Valli x H&M collection, there is good news on the horizon. The fast-fashion company is preparing for another collaboration, this time with singer Justine Skye.
The limited-edition collection is inspired by Skye's Brooklyn, New York roots and her love for streetwear, featuring pieces like sweatsuits and bike shorts with a "1995" motif, a nod to Skye's birth year, as well as a cloud-print bodysuit — get it? Like the Sky(e)?
"I'm literally freaking out and sooooo excited to partner with H&M for my Justine Skye x H&M collection," Skye said in a statement. "Fashion is all about expressing yourself and it was so much fun to put together this collection for you guys to do just that!"
Skye also talked about the importance her hometown has on her personal style and how she was able to translate that into the upcoming collection. "Brooklyn is home for me, so I always like to be as comfortable and as cozy as possible," she said. "Being born in Brooklyn has given me so much confidence to express myself through fashion and since I'm always on the run and away from home, dressing comfy keeps BK close to my heart."
The 17-piece collection, which ranges in prices from $4.99 to $54.99, will launch on November 22 online and in select H&M stores in New York City. Please do not buy all of the cloud bodysuits as I would like to get one. Thanks in advance.
See more of Justine Skye's collaboration with H&M, below.