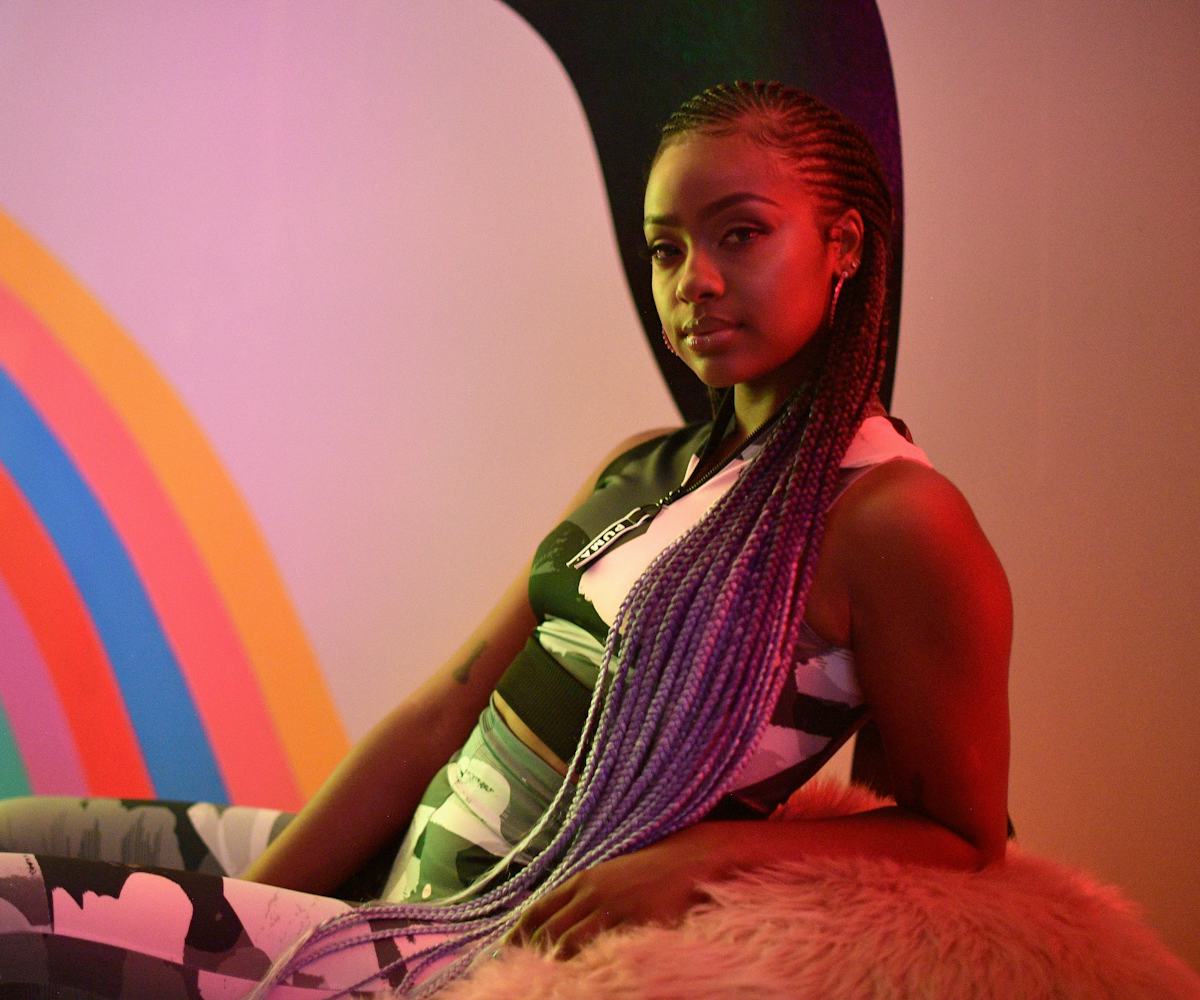 Photo by Matt Winkelmeyer / Getty Images.
Justine Skye Accuses Ex Sheck Wes Of Stalking And Watching Attack On Her
"You're pathetic Sheck and you beat women"
Singer Justine Skye took to Twitter on Monday night to share some really disturbing details about an alleged encounter she had with ex-boyfriend Sheck Wes (real name Khadmou Rassoul Cheikh Fall). According to the tweet, she was taking a walk with friends and current boyfriend—rapper Goldlink—as Sheck and two cars full of people stalked them. She claims that members of the two cars got out and attacked them while Fall stayed behind in the car. She ended her account with, "You're pathetic Sheck and you beat women. You hit your girl before me and you'll do it again."
In October, Skye released a music video for her song "Build" that depicted her in an abusive relationship and ended with the number to the National Domestic Violence Hotline. The following month, she appeared on the Breakfast Club radio show where she was asked about the personal circumstances that led to "Build." She spoke of an intense six-month relationship where she misread signs that her partner was controlling and struggled to grapple with the reality that the same person who claimed to love her could also cause her harm.
At the time, Skye didn't name her accuser. In a heartbreaking moment of honesty, she shared that she didn't think people would care. "In rap culture people don't care. It doesn't matter what the artist did. It's about how talented they are. They'll still be bumping their music. They'll still be playing their song." She also admitted to being accused of trying to ruin his career over what was a "learning moment" for him. While there have been rumors, Monday night is the first time she's publicly named Fall as her abuser.
Fall denied the claims on Twitter, calling them "lies" and insisting that he never hit or beat any women.