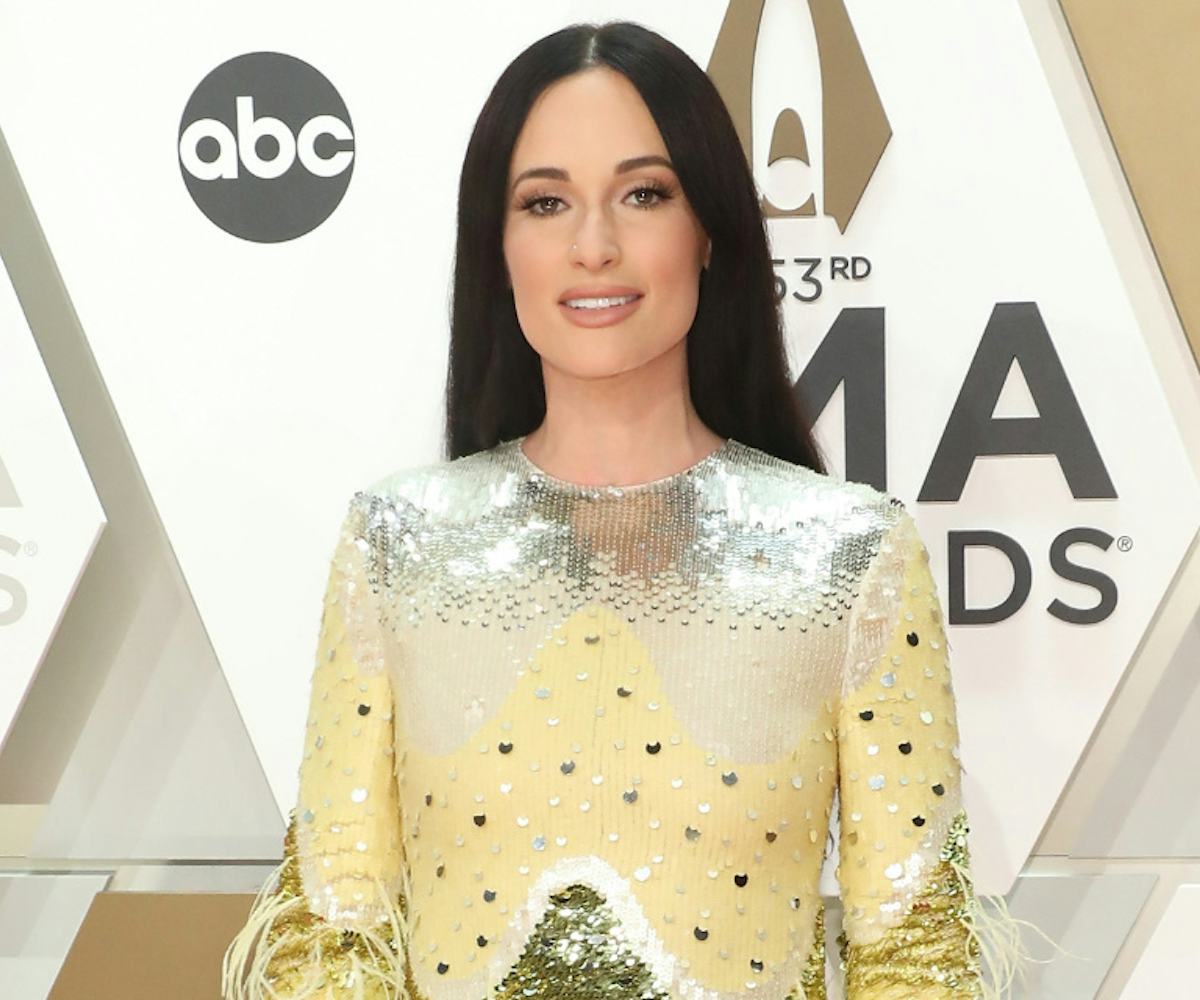 Kacey Musgraves Channeled "Golden Hour" In Valentino
Her CMA Awards date Gigi Hadid was equally stunning
The 2019 CMA Awards happened on Wednesday night in Nashville, and the special event wouldn't be complete without an appearance from "yee-haw" queen Kacey Musgraves.
The singer and songwriter took home two well-deserved awards: Music Video of the Year for "Rainbow" and Female Vocalist of the Year. But the real winner of the evening was the Valentino look she wore from its Spring 2020 collection. Styled by Erica Cloud, Musgraves channeled her country-girl essence and "Golden Hour" hit in the form of a stunning pastel yellow gown with sequins and feathery fringe.
Musgraves arrived on the red carpet with her pal Gigi Hadid, who was dressed in Helmut Lang. She, along with her sister Bella, is a proud Spacey Kacey stan, and we've spotted the trio together a few times recently. So much so that we're starting to consider Musgraves an honorary Hadid sister. And we're not mad about it.
See more of Musgraves and Hadid from the 2019 CMA Awards, below.