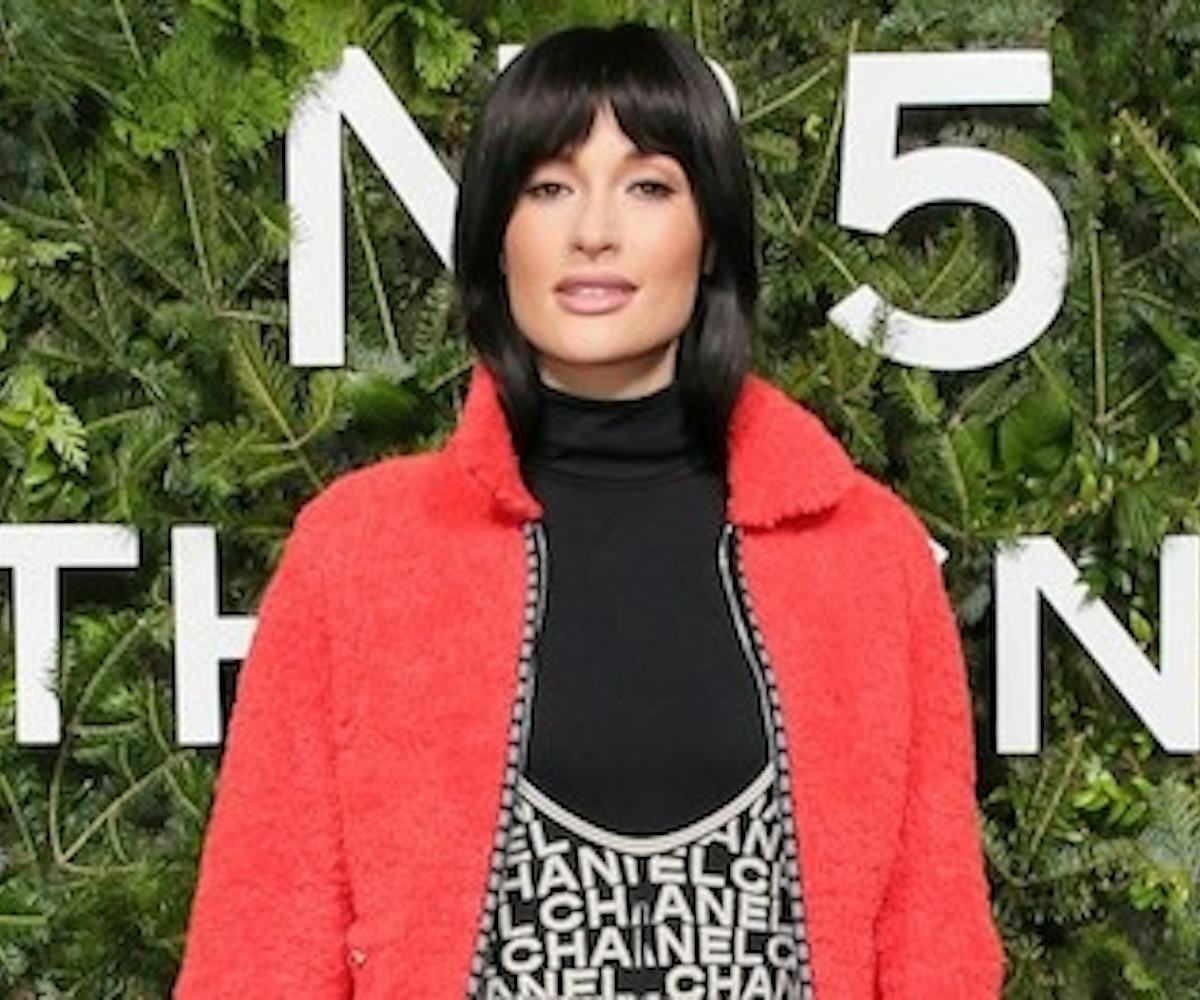 Photo by Matteo Prandoni/BFA.com
This Chanel Ski Suit Is Becoming A Winter Outfit Favorite
Kacey Musgraves' party look is what Kylie Jenner wore for her recent trip to the slopes
Chanel is getting into the holiday spirit. Kacey Musgraves, Diane Kruger, Jemima Kirke, Zosia Mamet, Soo Joo Park, and brand ambassador Lily-Rose Depp were all in attendance at the Chanel N°5 in the Snow party at The Standard on the High Line in New York on Tuesday night.
Musgraves looked ready to hit the slopes in a Chanel ski suit and black turtleneck, the same outfit recently worn by Kylie Jenner during her winter vacation in the mountains. Since there was no skiing to be done at the event, Musgraves paired the suit with a red Chanel jacket and pointed heels, paired with a gold-chained bag to match.
While there may have been no winter sports at the party, there were plenty of other festive traditions to enjoy, like hot chocolate, decorated Christmas trees, and even stations for guests to write their own holiday postcards and decorate ornaments. The French luxury house also launched an augmented reality activation for attendees to experience themselves inside a Chanel snowglobe.
The event isn't just limited for celebrities and influencers, though. The Chanel N°5 in the Snow experience is free and open to the public from Dec. 12 until Dec. 15, where everyone can see themselves inside a Chanel snowglobe, and what's more festive (and fashionable) than that?
See more guests at Chanel's winter party, below.