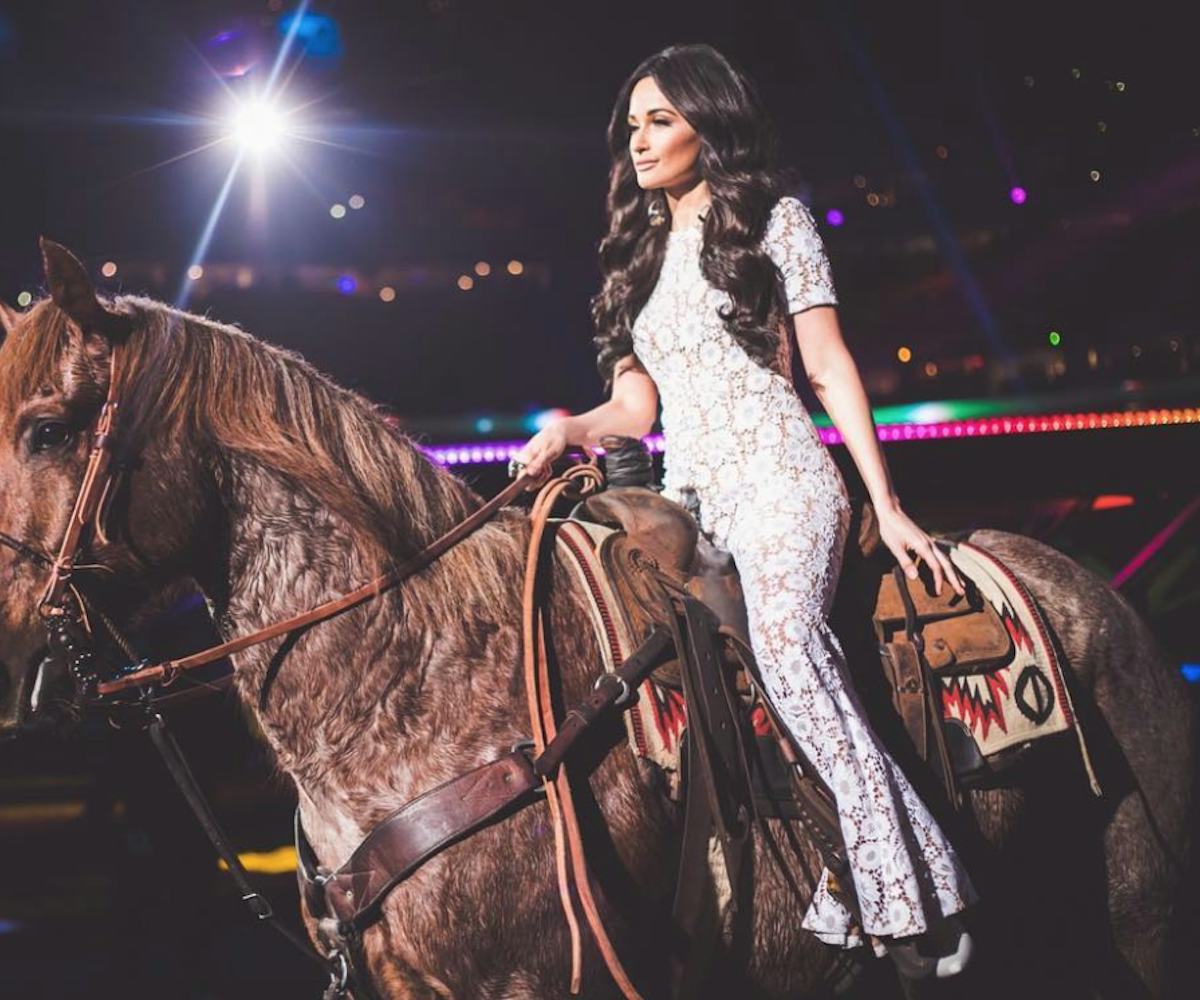 Photo via @SpaceyKacey Instagram
Kacey Musgraves Just Made Horse Girls Everywhere Feel Represented
And paid tribute to Selena!
During a concert in Texas on Monday, Kacey Musgraves rode a horse off stage after a performance. Horse girls everywhere feel very, very seen right now.
Rodeo Kacey was seen in full effect at the Houston Livestock Show and Rodeo, where she performed her song "High Horse" and then left the arena on one. Cheeky. The singer posted photos from the night, in which she said that her "Texas bucketlist" had been "officially obliterated," giving props to her team for helping her pull the stunt off.
During the same show, Musgraves also paid homage to late singer Selena, who performed at the venue before her death. Musgraves sang "Como La Flor" during her set, wearing a white jumpsuit as a tribute to the purple one that Selena wore to sing the song on the same stage.
This is exactly the type of performance we want to see from every Grammy winner moving forward. Icons only.