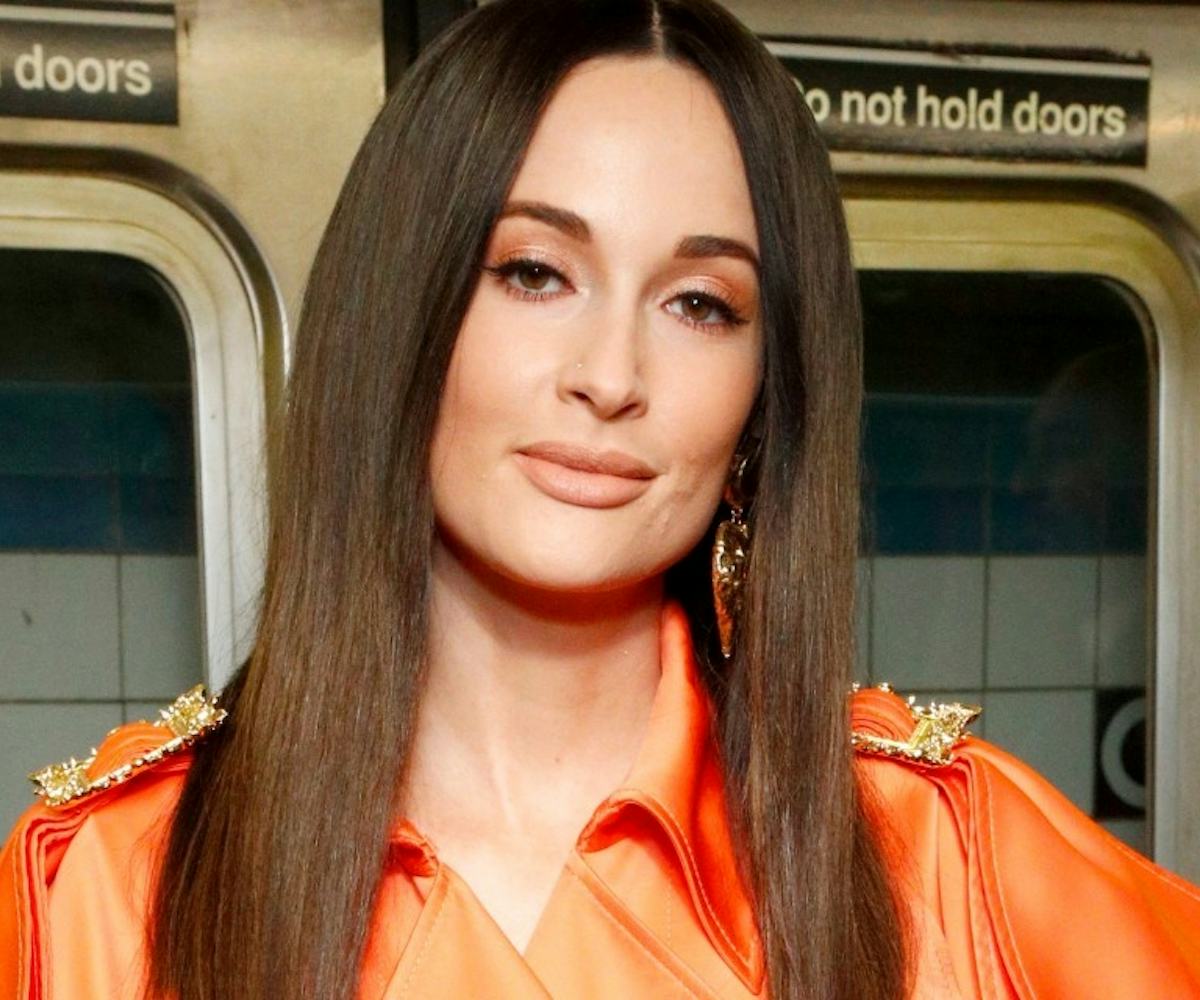 Photo by Astrid Stawiarz/Getty Images for Moschino
Kacey Musgraves Called Out A Sexist Country Radio Station
"Smells like white male bullshit"
Country radio's longstanding problem of not giving women artists nearly enough time on the airwaves as their male counterparts has made its way into the online discourse again this week, this time with Kacey Musgraves chiming in with her own scathing critique. It all began when Variety editor Chris Willman made a joke on Twitter about the rare occasion of hearing two female artists back-to-back on country radio. A local Michigan station, 98 KCQ Country responded in a now-deleted tweet: "We cannot play two females back-to-back. Not even Lady Antebellum or Little Big Town against another female. I applaud the courage." When someone else pointed out that pop radio often plays female artists back-to-back, 98 KCQ added, "Pop audiences are more welcoming and forgiving of their female singers. I kinda like that. The Country audience not so much. They accepted Taylor because their daughters loved her."
At that, all hell broke loose (as it should have) and multiple women country artists chimed in, including Musgraves who quickly called the station out on their bullshit: "Smells like white male bullshit and why LONG ago I decided they cannot stop me. And yet they can play 18 dudes who sound exactly the same back to back. Makes total sense," she tweeted.
Grammy-nominated country singer Kelsea Ballerini, also responded with the all-caps plea to Alexa: "AlEXA [sic] PLAY LBD LADY A CARRIE MIRANDA KACEY CARLY GABBY MAREN INGRID RUNWAY JUNE M&T LAUREN. ALL IN A ROW."
A 2019 academic study revealed just how staggeringly imbalanced gender representation had become on country radio. Conducted by University of Ottowa adjunct professor Jada Watson, it found that the ratio of spins for male to female artists on country format radio was 9.7:1, with plays for women averaging 4% at its best and 1.7% at its worst. It also discovered that in 2018, male artists were programed 90% more than their women counterparts. "It would be entirely possible that a station's listeners could commute to or from work and not hear a single song – let alone a current song – by a women," Watson wrote in the study.
In response to these issues, women-led organizations have cropped up in recent years to demand a change to the long-held industry standard of ignoring women country artists. One such organization, Woman Of Music Action Network, tweeted their statement in response to Thursday's incident involving 98 KCQ with a warning: "In case anyone in the industry thought the "women's equality issue" was a 2019 "trend", it wasn't. It is the new industry standard. We will be here every day, for however many years it takes, until women have better representation. It's not going away. Women aren't going away."