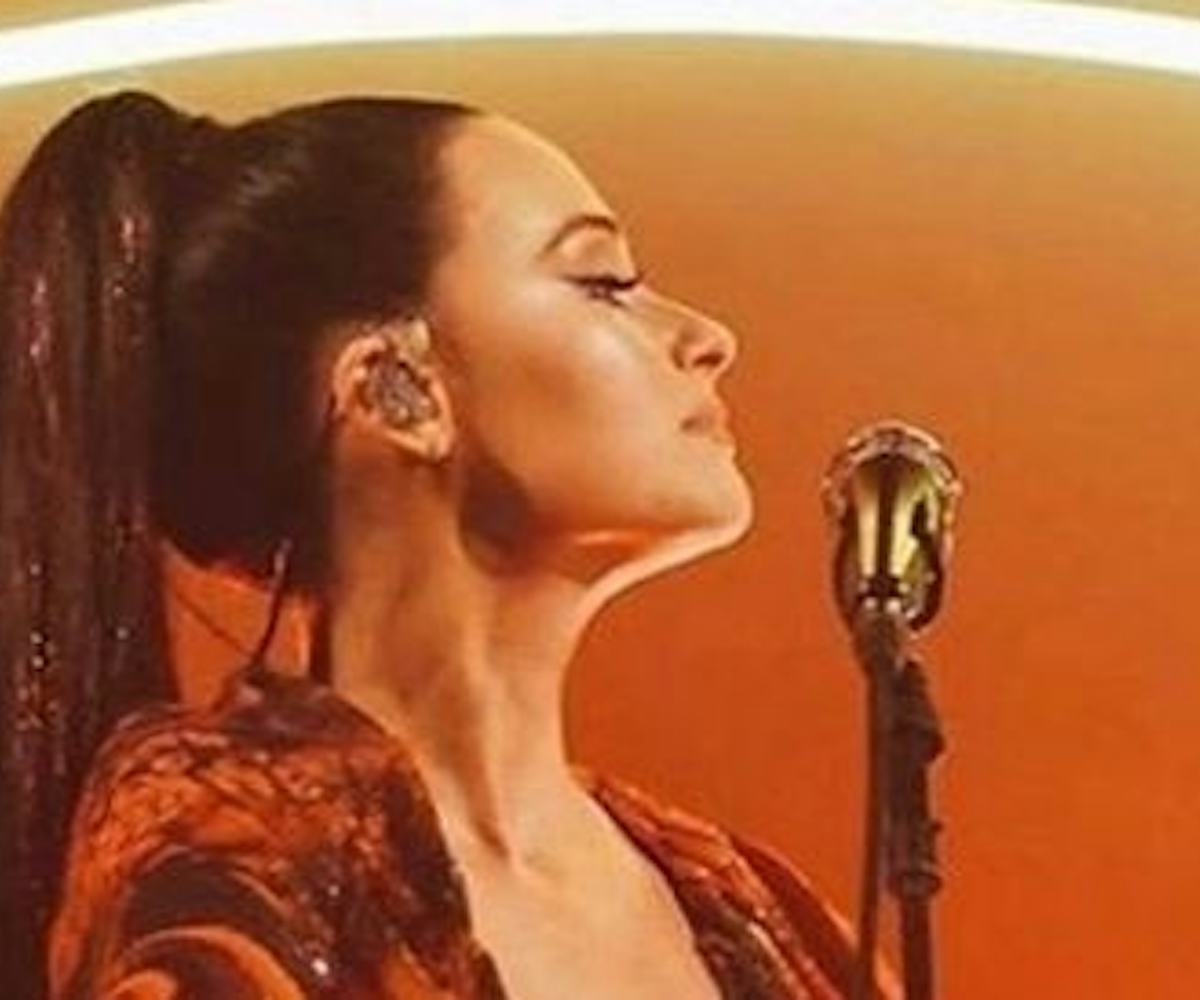 Screenshot via SpaceyKasey Instagram
Kacey Musgraves' Tinsel Hair Is Basically A Party In A Ponytail​
Leave it to Kacey Musgraves to take the high ponytail to new heights. The "Slow Burn" singer stepped out for the New Orleans leg of her Oh What a World tour with a ponytail so shimmery it could be seen from the nosebleed seats. The stunning pony features individual strands of tinsel in iridescent gold and pink, creating a curtain of sparkle that gives off something different every time she moves. Musgraves took to the 'gram to share an up-close look at the ultra-long pony, including a glimpse at what it looks like with a sparkle-adding filter (spoiler: it's mesmerizing).
The instantly iconic look was made possible by Musgraves' hairstylist Giovanni Delgado, who shared additional photos of the moment in an Instagram post. In addition to hair tinsel, Delgado revealed he used R+CO and GHD to achieve the sleek, shiny look.
It's a perfectly timed style considering Halloween and the holidays are not so far away, where the time for hair tinsel is prime. Even if you don't want to go full ponytail like Kacey, a few well-placed strands can do the trick.