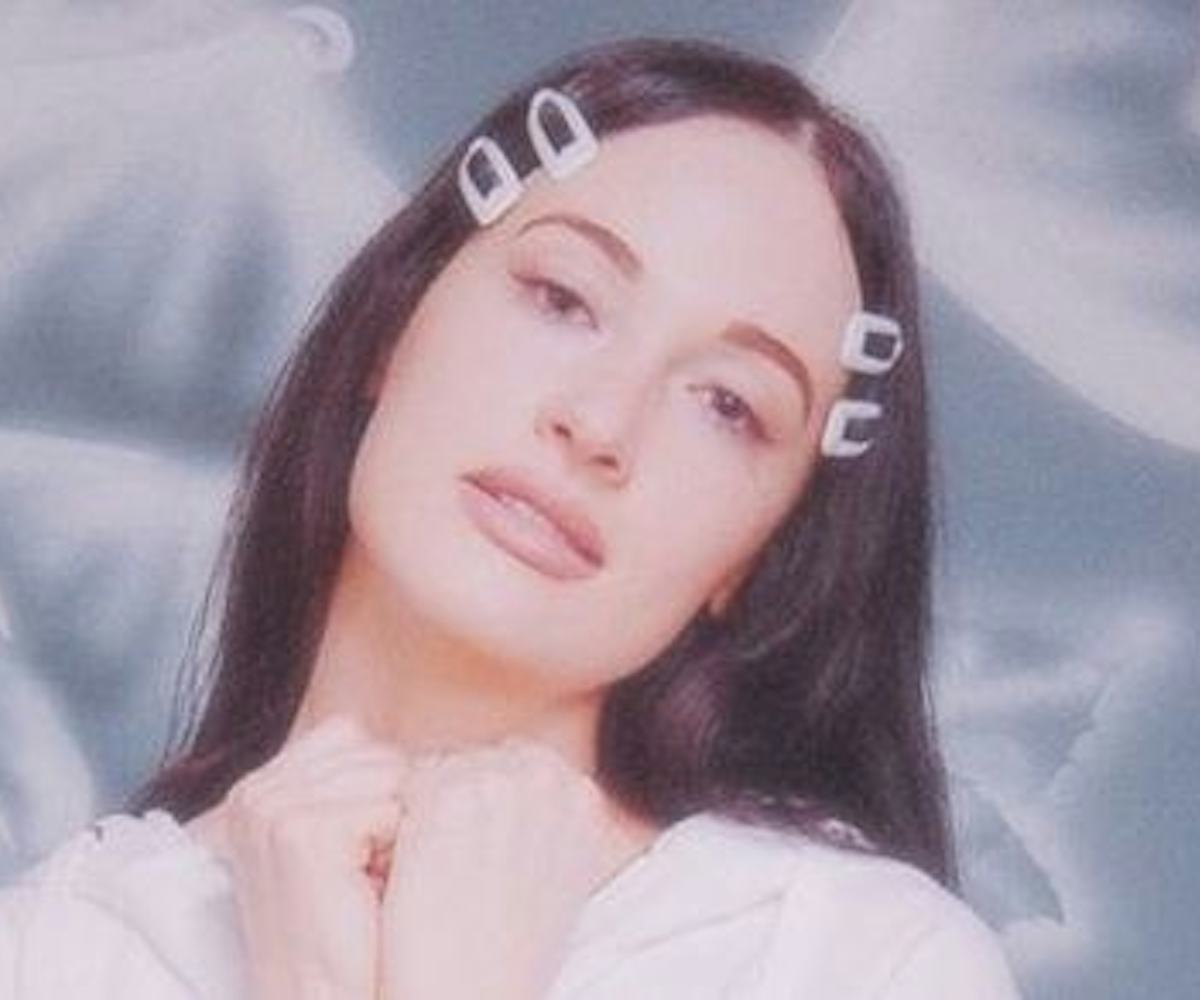 Screenshot via spaceykacey Instagrem
Kacey Musgraves Just Made A Struggling Mom-And-Pop Photo Shop Famous
Following the release of stunning photos, the Instagram account has 43K followers and counting
Kacey Musgraves, queen of country crossover and now a 90's glamour photo shoot queen, popped into a one-hour photo studio in Los Angeles a few days ago because, according to her, she needed to get photos quick. What happened next was nothing short of social media magic. Musgraves posted the fire flicks on Instagram yesterday, with a lengthy caption explaining the magic of Tom's One Hour Photo & Lab, the photo studio that made the nostalgia-inducing photos possible.
According to Musgraves, the studio, named after the owner, has struggled since its opening in 1991, as glamour photo shoots have fallen out of favor in the wake of the digital wave. The studio offers affordable photo shoots ($25 for five poses) and incredible hand-painted backgrounds by Tom himself.
Clearly, this under-the-radar shop is a gem, if Musgraves' photos are any proof. Rather than just posting the photos and moving on though, Musgraves created a fan-appreciation account to help promote the business. In the roughly 72 hours since its creation, the Beverly Blvd. shop has garnered over 43K followers.
The Hollywood Reporter visited Tom's One Hour Photo & Lab a day after the post to find business booming. "The response and support for Tom's One Hour Photo has been so beautiful and overwhelming," shared Musgraves in a statement to the outlet. "His family has reached out to say how happy they are to see their father's hard work being recognized. I really hope we have had some kind of lasting positive effect on his business. There are thousands of places just like this in all of our neighborhoods that we walk past every day and don't think twice about. It's imperative we all do our best to help keep these charming little establishments afloat. They are the backbone of our country and they need us."