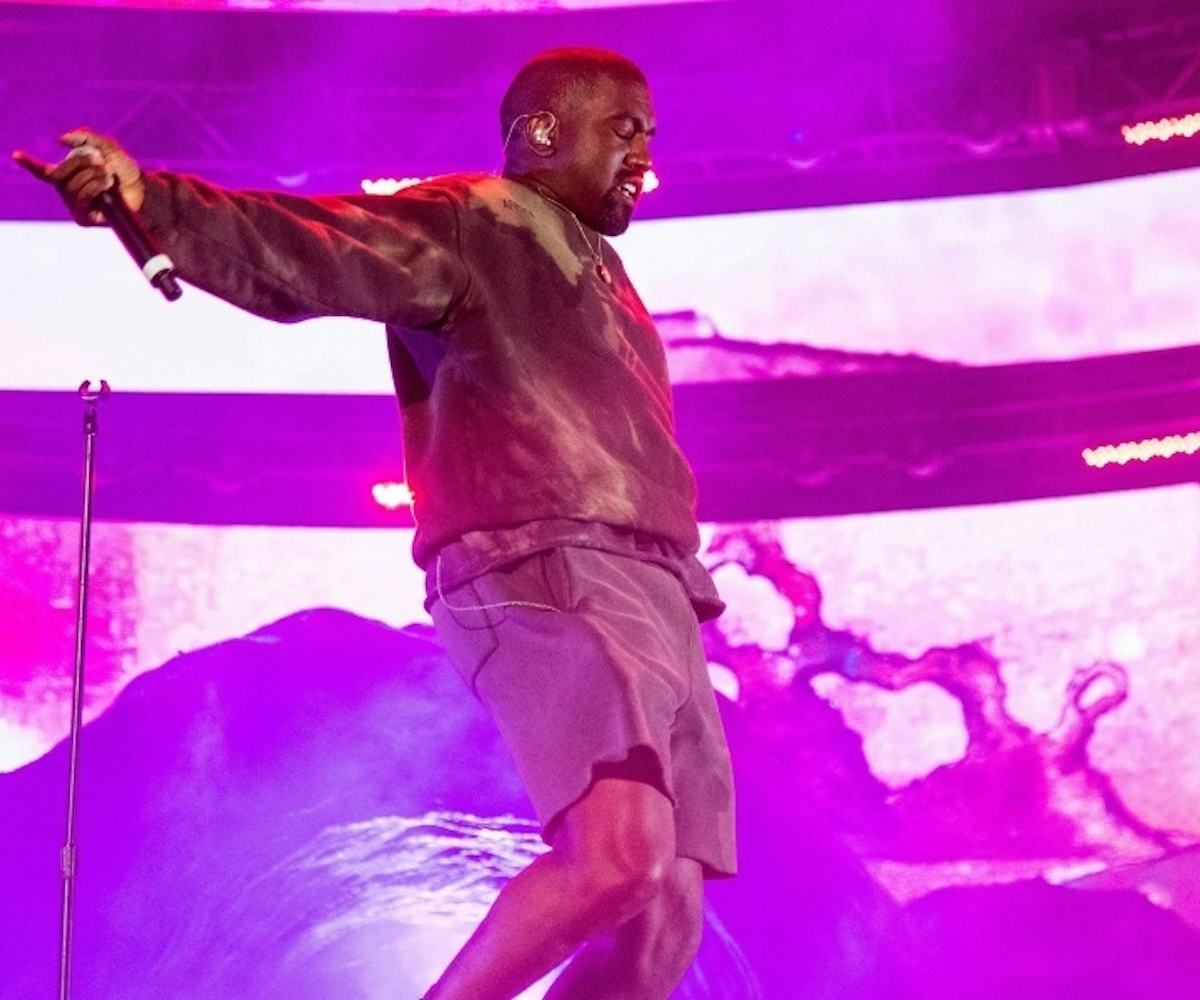 Photo by Amy Harris/Invision/AP/Shutterstock.
Kanye West Hosts Sunday Service In Dayton Following Mass Shooting
In support of victims and survivors
Kanye West took his Sunday Service to Dayton, Ohio, this weekend. He hosted the weekly event in support of victims and survivors of the mass shooting that occurred there earlier this month.
His wife, Kim Kardashian, announced the event just hours before it took place at RiverScape MetroPark on Twitter. She attended, along with their children at North and Saint West, and the event was live-streamed on SundayService.com.
Since its inception at the beginning of the year, Sunday Service has been an expression of West's spirituality through musical performance and quickly grew public interest thanks to the revolving door of celebrity attendees. The first public Sunday Service took place at this year's Coachella and included $50 socks being sold at a merch tent. Following this, West filed to trademark the phrase "Sunday Service" to reportedly turn it into a full fashion line. For these reasons and more, Sunday Service has been critiqued by many. Now, with this intentional shift toward philanthropy, Sunday Service could have found the thing that many people considered to be missing beforehand: a purpose.
Dave Chappelle, comedian and Ohio resident who also organized a benefit concert this weekend to honor the victims and attended the service, thanked West for coming. He said that even though they'd been through tough times, Dayton is "still strong" and that "the only way—the best way, that we can honor our fallen is by getting up better than we were before. We will not let those people die in vain."
Later in the day, West's Sunday Service choir serenaded Chappelle with a soulful rendition of Stevie Wonder's "Happy Birthday." See it below.