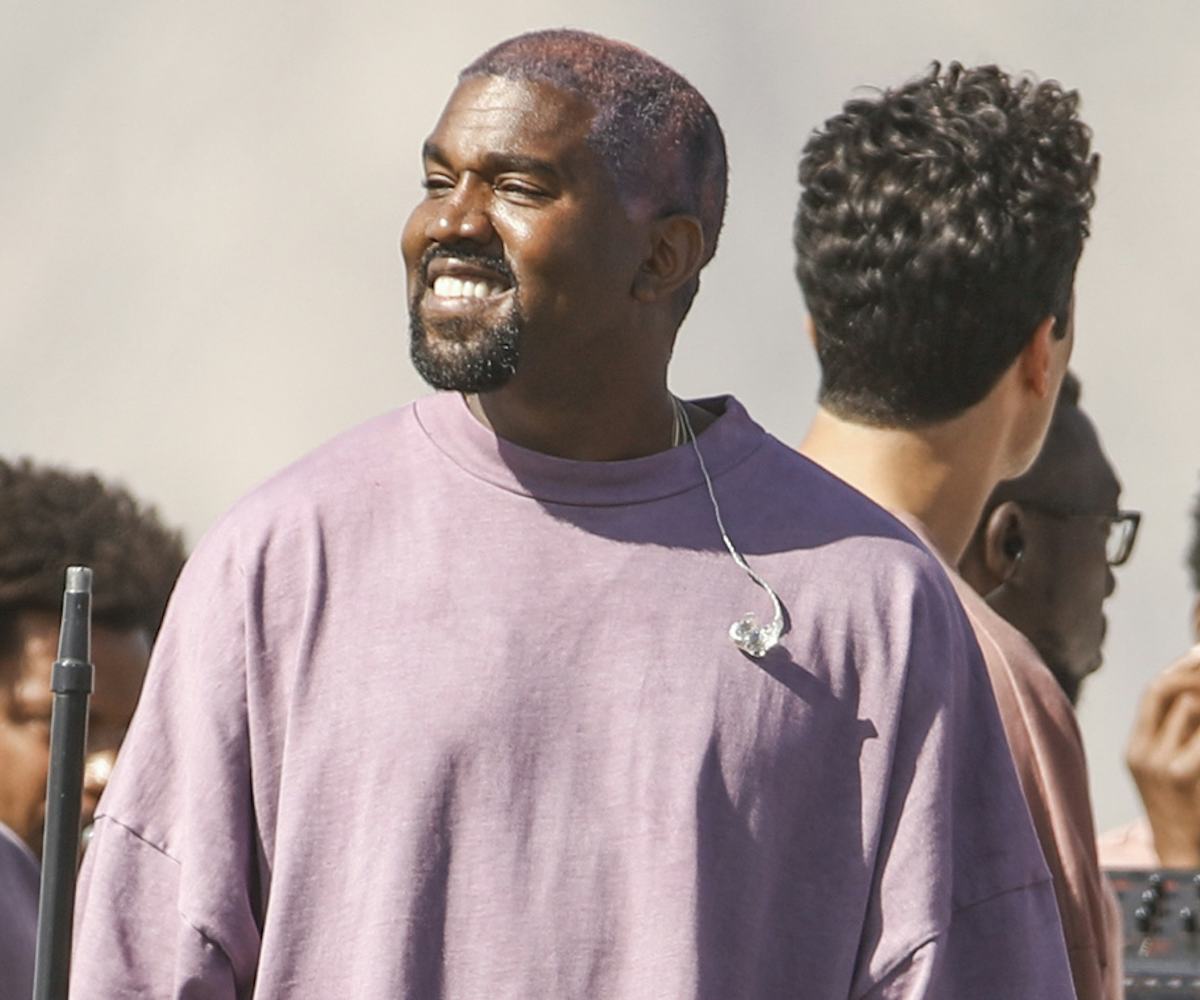 Photo by Rich Fury/Getty Images for Coachella
Kanye West's $50 Sunday Service Socks Better Make Me Walk On Water
Why else would I spend that much on SOCKS?
Kanye West held his Sunday Service during Coachella this Easter Sunday, and, in the process, made a way to profit off of it by selling religious merch at ridiculously high prices.
Dubbed "church clothes" by West, the collection included a faded brown sweatshirt that reads "Holy Spirit" for $225 and a gray T-shirt that reads "Trust God" for $70. Arguably the most absurd merch available, though, were pairs of socks, which sold for a whopping $50. Two styles read "Jesus Walks" and "Church Socks," and though I can't tell whether they were sold individually or together as a pack, a look at the pricing of other items draws me to believe that it's probably the price per pair. Personally, if I'm shelling that much on socks, they better fulfill their promise and allow me to walk on water.
The prices weren't the only thing rubbing people the wrong way: Some people were put off by the fact that West was using a religious holiday to sell hoodies and T-shirts.
Nevertheless, some fans were willing to spend their hard-earned money on the merch:
Hopefully, they know that merch this expensive has to be washed with holy water.