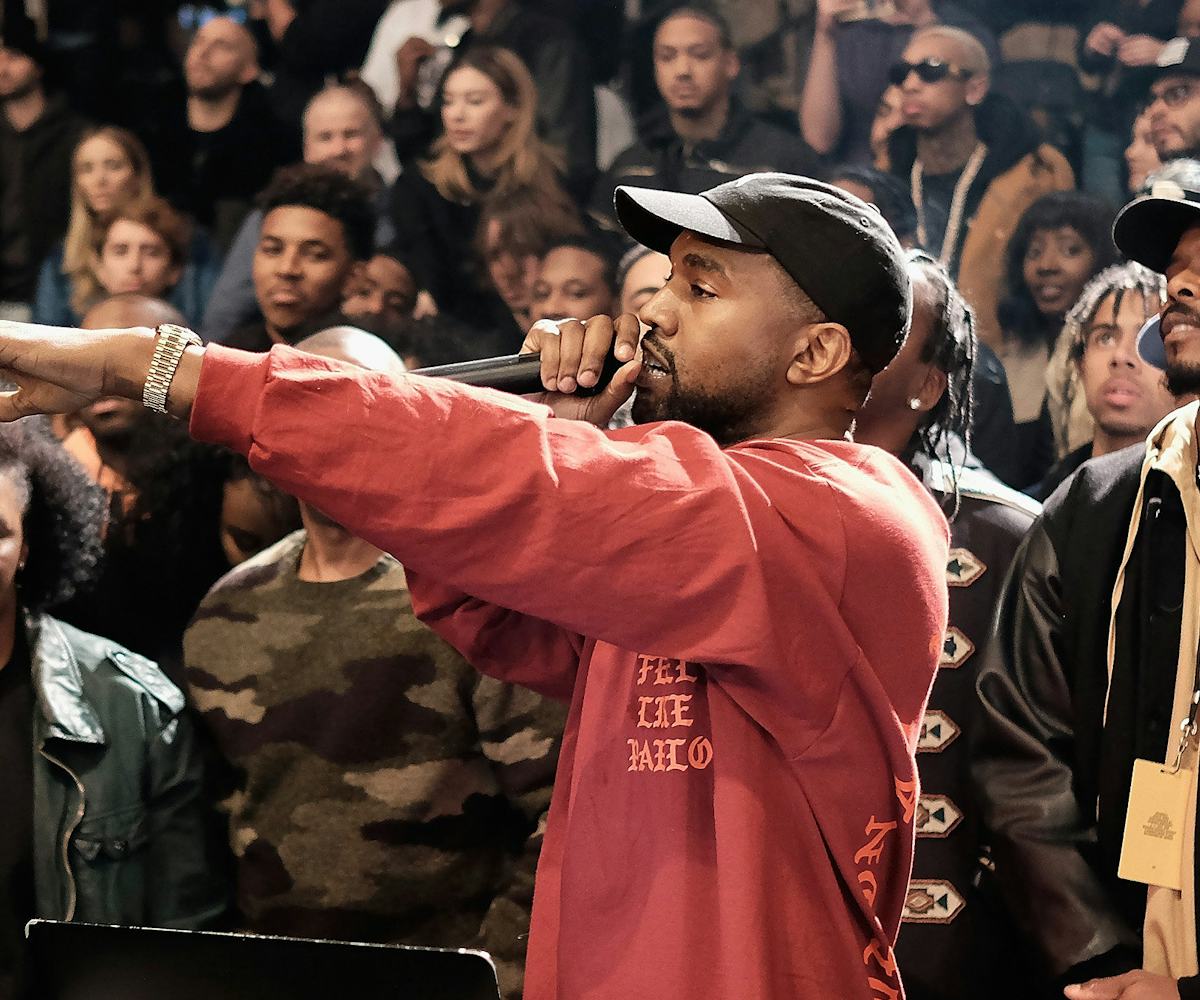 Photo by Dimitrios Kambouris/Getty Images for Yeezy Season 3
You Can Now Join The Celebs At Kanye West's "Sunday Services"
If you're going to Coachella, that is
If you've been wanting to see what Kanye West's star-studded "Sunday Services" actually entail, you're in luck. West will be bringing his teachings to the masses at Coachella, for Easter Sunday.
If you somehow haven't heard, West has been holding "Sunday Services" with a full gospel choir for a while now. In fact, the Church of Kanye (not an official name, but what I'd like to think he calls it) has started to rival the Church of Scientology and Hillsong as the new celebrity church, with the likes of Katy Perry, Courtney Love, and Diplo joining services.
Earlier this year, West dropped out of headlining Coachella because the size of the stage was "archaic" and "artistically limiting." It sounds like his service will be held on a mountain, which solves the problem of the stage size.
Coachella itself confirmed the news, posting a video to Twitter with Kanye giving details on the service, that's taking place during the second weekend of the music festival. In the video, West makes the service sound prophetic. "We were out in Palm Springs, and they took us to a little campground, because we were thinking about a little performance in Palm Springs, just a little one," he says. "Then they had a mountain, he had a mountain waiting for us. He had a date waiting for us. Only one date that mountain would be available: Easter Sunday at Coachella. That confirmation was confirmed last night."
If his Coachella service will be anything like his regular services, you'll probably be worshipping with some of the headliners, too.