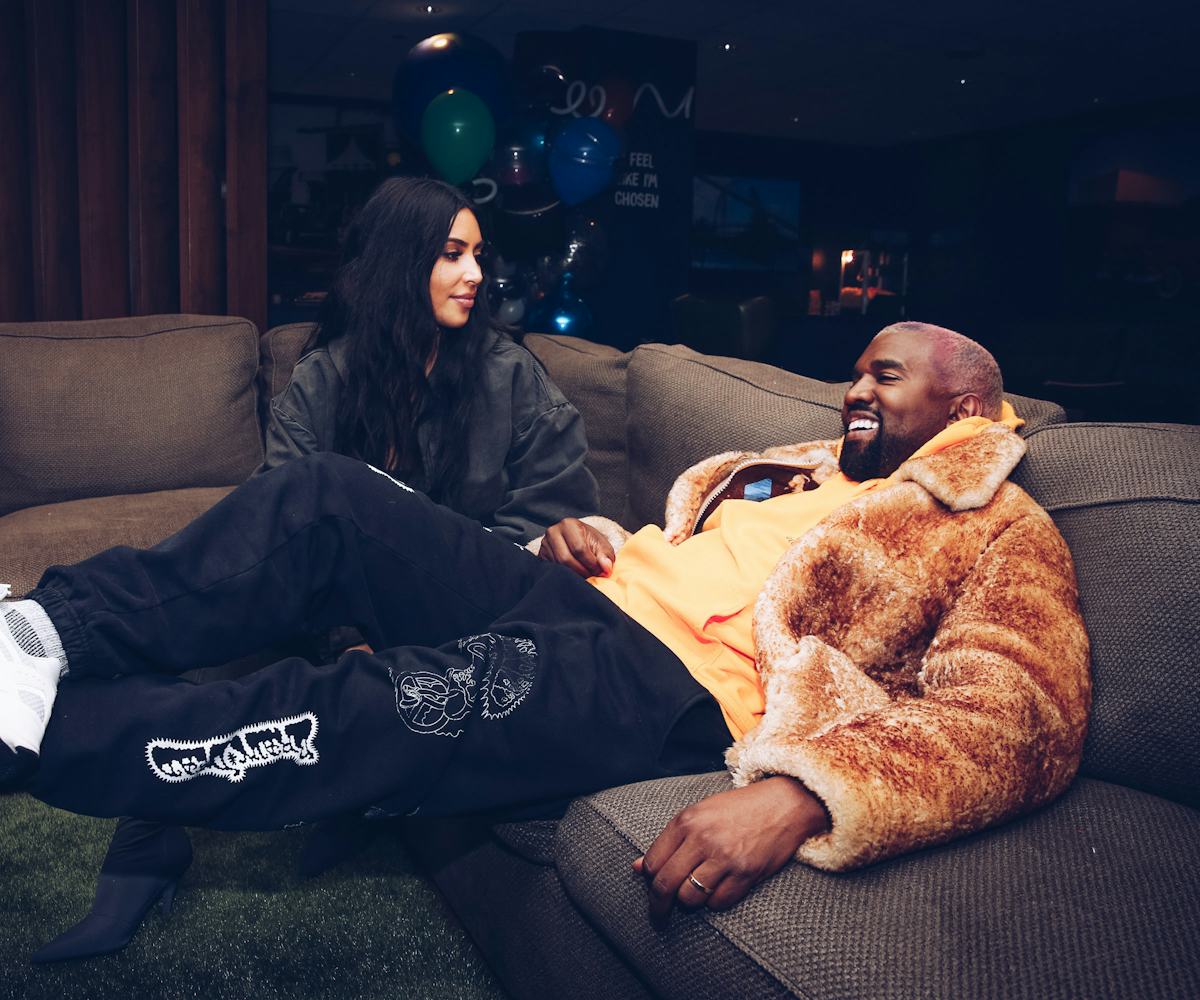 Photo by Handout / Getty Images.
These Are All The Businesses Kim And Kanye's New Baby Can Already Start
From selling probiotic supplements to picture frames and umbrellas
A Kardashian-level of success doesn't happen overnight, and it certainly doesn't happen without proper planning. Kim Kardashian West clearly knows this because, according to TMZ, she has already filed for trademark protection on the name of her two-week-old baby, Psalm West. From personal appearances and entertainment services to probiotic supplements and scrunchies, she is leaving no stone unturned in terms of possible business opportunities.
Apparently, all of the Kardashian parents file these kinds of trademark protections for their kids even if the businesses never come to fruition. It's done as a precautionary measure to keep others from profiting off of their name and to make sure that, should they ever want to start a business, they don't have to worry about someone else getting to it first. The sheer length of this list speaks to the huge earning potential of baby Psalm, who can't even control his own neck muscles yet, let alone go into business. Still, this brings a whole new meaning to "securing the bag."
Below, a list of all the things Kardashian West is seeking usage rights for.
Hair accessories
Barrettes
Bands
Bows
Clips
Ties
Ornaments
Pins
Scrunchies
Chopsticks
Twisters
Wrap
Hair extensions
Ornamental novelty pins
Entertainment services
Personal appearances
Skin care
Probiotic supplements
Toy figures
Doll accessories
Computer software
Clothing
Baby bottles
Furniture
Strollers
Beverageware
Swaddling
Blankets
Skin moisturizers
Lotions
Creams
Bubble bath
Fragrances
Body powders
Shower gels
Body oils
Skin serums
Nail polish
Nail polish remover
Nail care preparations
Puppets
Puzzles
Toy jewelry
Toy cameras
Toy food
Bath toys
Baby gyms
Playground balls
Electronic action toys
Baby bouncers
Baby changing tables
Baby walkers
Pillows
Mirrors
Cushions
Picture frames
Playpens
Baby carriers
Cosmetic bags
Toiletry cases
Duffle bags
Umbrellas
Clocks
Watches
Key chains
Calendars
Books
photo albums
Stationery
Stickers
Writing utensils
Collectible trading cards