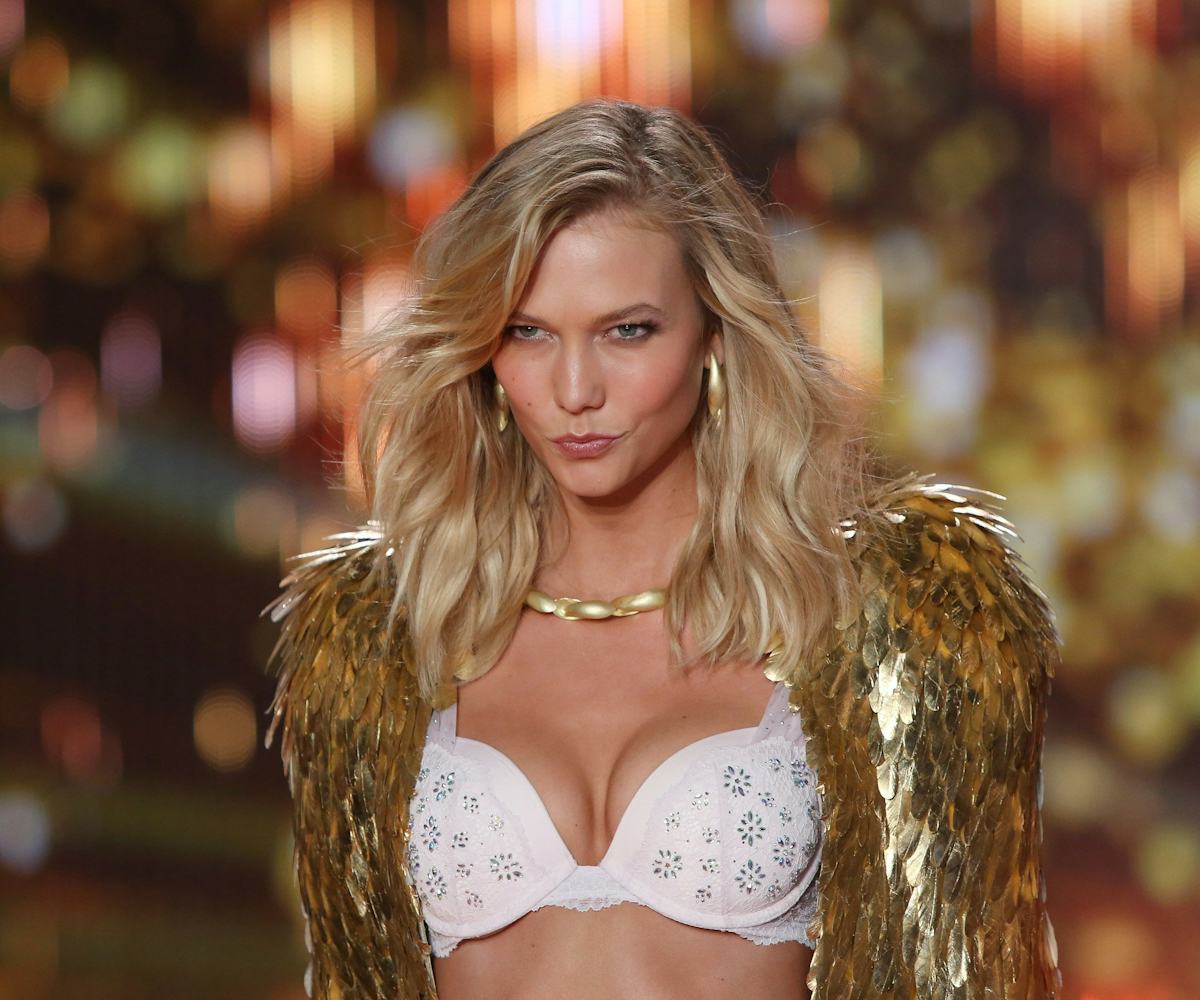 Photo via Joel Ryan/Invision/AP/Shutterstock
Karlie Kloss Thinks Victoria's Secret Is Toxic, Too
The model opened up about why she cut ties with the company, and talks about her Trump connection
Back in 2015, after having been strongly associated with it for many years, Karlie Kloss stopped modeling for the brand. This was long before Victoria's Secret's Ed Razek showed the world just how terrible the brand's attitude was toward people who weren't skinny, white, and cisgender. But, while Kloss didn't share why she decided to leave the brand at the time, the model recently talked about that decision in an interview with British Vogue.
"The reason I decided to stop working with Victoria's Secret," Kloss explained, "was I didn't feel it was an image that was truly reflective of who I am and the kind of message I want to send to young women around the world about what it means to be beautiful."
In the piece, Kloss said that she made this decision while enrolled at NYU to study feminist theory, where she developed a new perspective on the world. She said, "I think that was a pivotal moment in me stepping into my power as a feminist, being able to make my own choices and my own narrative, whether through the companies I choose to work with, or through the image I put out to the world."
Something that's important to consider is that Kloss was only 22 years old when she decided to stop her association with Victoria's Secret, and had started working with the brand while just a teenager. While it's important to hold models accountable for the companies with which they're associated, it's also key to remember that so many of them start working at truly young ages, and it can take time for them to educate themselves on a brand's cultural importance.
Kloss has certainly done this, and also made clear in the interview that she has no close ties to another controversial specter in her life: The Trump family. Kloss is connected to the Trump's via her husband, Joshua Kushner, whose brother, Jared, is married to Ivanka Trump. This has been as much of a nightmare for Kloss as it would be for so many of us. "It's been hard," Kloss told the magazine. "But I choose to focus on the values that I share with my husband, and those are the same liberal values that I was raised with and that have guided me throughout my life."
Want to see more stories like this? Sign up for our wellness newsletter.