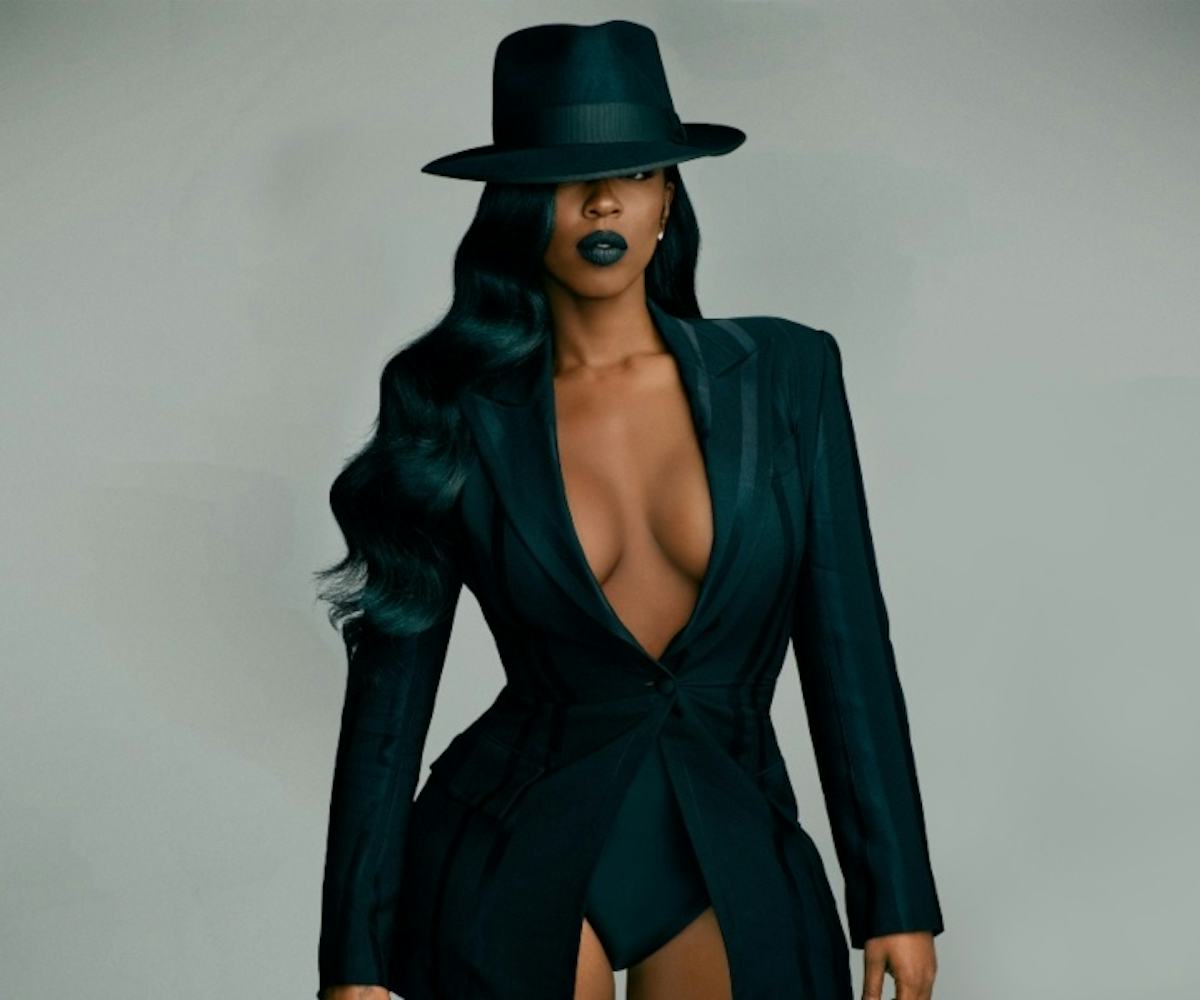 Photo courtesy of Republic Records
Kash Doll Talks Myths, Money-Making, And What's Coming Next
Doll Sr. sets the record straight
Those of you who keep up with female rap know who Kash Doll is. She predates Cuban Doll, Dream Doll, and even Asian Da Brat (formally known as Asian Doll), which is why she's also known as Doll Sr. Aesthetically, Kash keeps up with many of her industry level peers with a combination of long wigs and long nails balanced on high heels. Yet, she's set herself apart with her willingness to create elaborate, imaginative narratives in her music. For example, in "For Everybody," the song that introduced Kash to a broader audience, she took on the role of two characters—a cocky mistress and a bossed-up side chick—and melodically played out the heated argument between the two of them. In "Hustla," she introduced the world to Kelly, a stripper who manages to escape a shady scam gone wrong.
Before we were collectively rallying around the idea of Hot Girl Summer, Kash Doll was sitting in tubs of money and encouraging us all to demand nothing of men except for them to "Run Me My Money." But the story of how she became one of the most promising acts of female rap's current class is the stuff urban legends are made of. Before she had anywhere near the 3.7 million Instagram followers she boasts today, Kash was a stripper in her hometown of Detroit. The story of how she made $30,000 in a single night and used it to jump-start her rap career (which many people assume inspired her moniker) is often repeated by both fans and naysayers.
Below, I speak to Kash about her career, her craft, and just how much of the myth is true. Check out our interview, and her new single, "Ready Set" with Big Sean.
Where do you get the inspiration to tell such elaborate stories in your music? Are they based on real experiences for you or based on people you know?
It's based on the things I've seen. I was a dancer, and [the character] Kelly is based on stuff that I saw when I was in the strip club. I've seen girls come to work one day, and then just disappear the next day because of things they've gotten into. I did that to show girls that it's not all glitz and glam with the strip club world that they want to run to and think is easy. They can get caught up in some shit like that. So, it's just about the backlash of that lifestyle.
Plus, most people don't even have the endurance to be a stripper.
They think it's so easy! And it's not! The endurance. The confidence to be up there naked or with a bathing suit on and people just drooling over you all day. That's not easy, especially when you have a certain level of rules and were raised a certain way.
So when you tell these stories, are you trying to impart a lesson or do you just want people to hear different types of experiences?
I want them to hear the experience with a lesson at the end, and see what the outcome is. Karma is a bitch, and you don't know when karma will hit your ass. It's a lesson and also a learning experience to see what's going on.
It's such an uphill battle to go from stripping to rapping because so many people want to discredit you. How did you stay focused and overcome that to see your dream through, while maintaining respect?
Questions like that are so hard for me to answer because it's so natural. I don't care about who you are, or what song you did. I don't have to give you nothing. If it's for me, it's for me. God will make sure I get it, regardless. That's why my name is so clean. That's why guys respect me. That's why I'm a boss, a real boss. My success is based on me.
Is the urban legend true that you made $30,000 in one night and that's how you got your name and financed your career?
No, it's not the inspiration behind my name. But that did happen. I made $26,000 in one night, and I used that to finance my career.
I wish more people were honest about the money it takes to invest in a career like this.
Investing in yourself takes a lot. It's all [about] how you want to be accepted and how you want people to look at you. Before I was dancing, I went to school. I went to Henry Ford Community College. I ended up working three jobs at one time. I always liked money and I always like to dress and look a certain way. I always kept myself up. That stuff costs. Just to get your hair and makeup done [is] a bill.
Do you maintain relationships with any of the women that used to dance with?
Yes. Some of the girls that I danced with were girls I went to high school and middle school with. Me and my best friend have known each other since we were in eighth grade. I just saw her in the club the other day actually. Some of them are very bitter, but I didn't go to school with them beforehand so they didn't know me. I was in the club the other day, and they were showing a lot of love.
You always ride so hard for women, and especially Black women. Were you raised around a lot of women who taught you that or did you learn that later in life?
I was around women growing up. Whether it was friends or family, there were so many women who pulled me out of my darkest moments. That's why I always preach to women [that] we really need each other. I don't understand why women are so catty because we're all different. Nobody is better than anybody else. We're all different flavors.
You've also continuously done features with other women rappers, and I've always appreciated that.
As long as I like your music, I'll do a song with you.
So can we expect another full-length project from you, though?
Yep. It's fire. It's so fire. There are so many genres on there.
Okay, genres!
I'm talking about vibes. Like when you're feeling sexy. Like when you're feeling like you want to beat a bitch up. Like when you want to stunt on a bitch. And then when you want to talk some political shit. And then when you're feeling real bougie. And then when you want to say you love a n***a. Then when you want to say, "Fuck a n***a." And then when you just want to fuck a n***a. They coming.